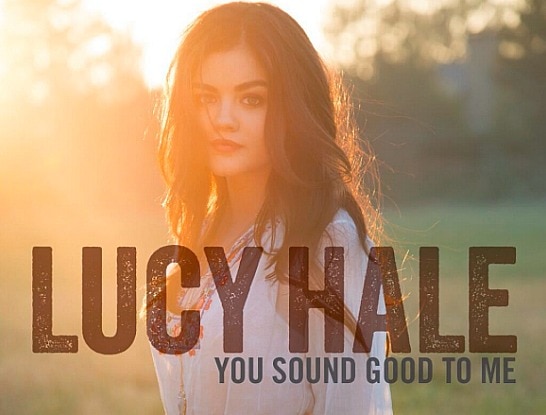 Official Single Cover
Who would've thought punky little Aria Montgomery from Pretty Little Liars was secretly a honky tonk girl? Well, if the random line dance montage from Season 4 is any indication, Lucy Hale is a huge fan of country music!
The multi-talented actress' first love is singing, and this year she finally released music with her debut album, RoadBetween. A Tennessee native, Lucy Hale first appeared on the reality show American Juniors, then moved to Los Angeles in hopes of snagging a record deal.
Her acting career eventually took off, and between an intense PLL filming schedule, photo shoots, award show appearances, and everything in between, this busy doll-eyed beauty has been working on her musical debut for nearly two years.
Check out the long-awaited video for Hale's first single, "You Sound Good To Me" below:
Lucy defines her style as a "Taylor Swift/Carrie Underwood-ish hybrid," which sounds good to us! This song is perfect for a blithe warm summer day – far away from Rosewood and its drama.
Keep scrolling to see three outfits inspired by "You Sound Good To Me," the songstress' first whack at contemporary country.
Tell Me All Of Your Stories
Hale may be best known as an actress, and Aria Montgomery may be a budding writer, but the girl behind it all is brave enough to pursue another dream of hers. Why not do the same and mix all of your passions together?
You can start with your fashion: give a boho-in-the-city update to the hoedown with this carefree ensemble. Don a pretty embroidered dress, chambray-hued booties, a hunter green kimono and a gingham headwrap to evoke this prairie-chic look. A black bag with fringe detailing and a dreamcatcher phone case add the finishing touches to the getup.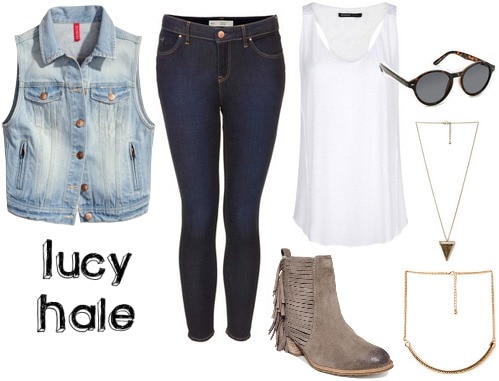 Product Information: Dress, Kimono, Headwrap, Phone Case, Bag, Booties
Sittin' By A Cracklin' Fire
This outfit is perfect for "strumming them guitar strings" by a campfire – which translates to listening to new music at a coffee shop for us city girls. Start by pairing distressed jeans with woven cowgirl booties and a graphic tee. Carry your goodies (marshmallows and graham crackers perhaps?) in a large bag, then jazz it up with charming accessories.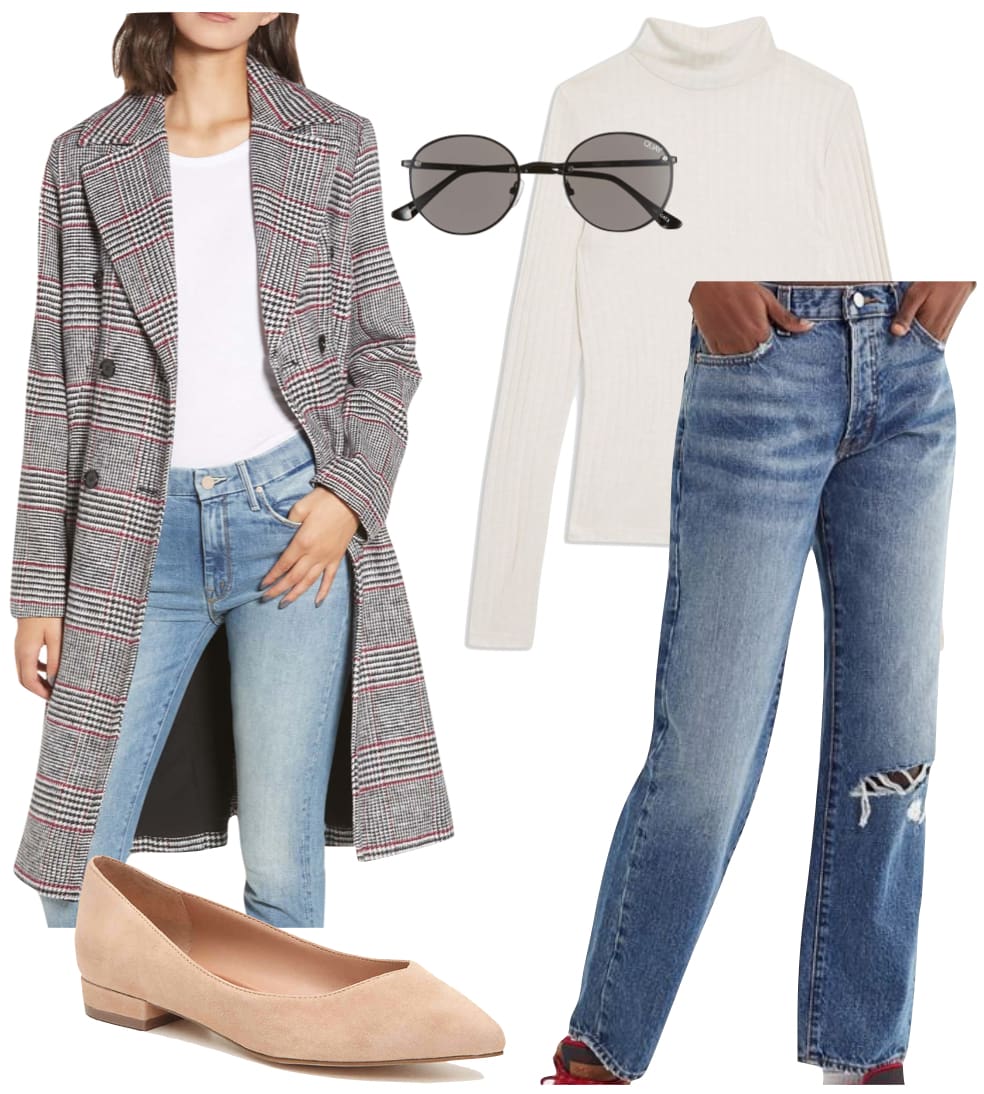 Product Information: Jeans, Bag, Shirt, Bangles , Heaphones, Booties
Winding Wild And Free
Take on the optimistic, uninhibited nature of "You Sound Good To Me" and chase your dreams with this outfit that channels "wild and free" horses. Keep it flirty, like the lyrics, with chiffon ruffle shorts, then dress it down a bit with a white tie-front tank. Play up Lucy's cowgirl vibe with pony earrings and a dusty saddlebag. Top it all off with a red scarf for that "sweet home of freedom" USA color combo.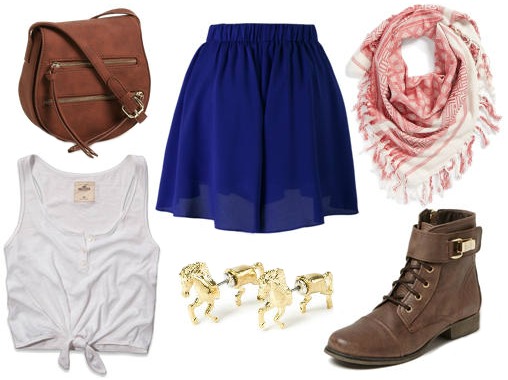 Product Information: Tank, Shorts, Scarf, Bag, Earrings, Booties
What Do You Think?
Would you wear these contempo-country looks? What do you think of Lucy Hale's musical debut? Does it sound good to you? Remember to tell us your thoughts with a comment!