This post may contain affiliate links, which means we may receive a commission if you purchase through our links. Please
read our full disclosure here
.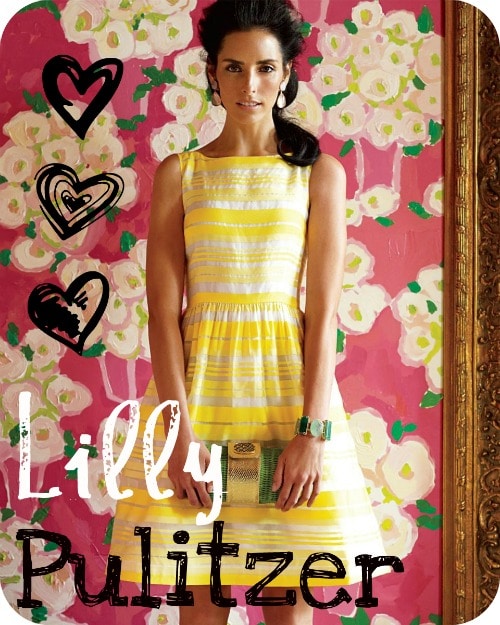 Lilly Pulitzer is known for her poppy prints and vibrant shift dresses, and her Spring 2012 collection does not disappoint.
Slowly but surely, I have become more and more addicted to Lilly's captivating printed dresses, and the preppy spring vibe they give off. I know that her style isn't for everyone, but if you're as obsessed with bright colors and floral prints as I am, Lilly's Spring 2012 collection is perfect inspiration for the up and coming spring season!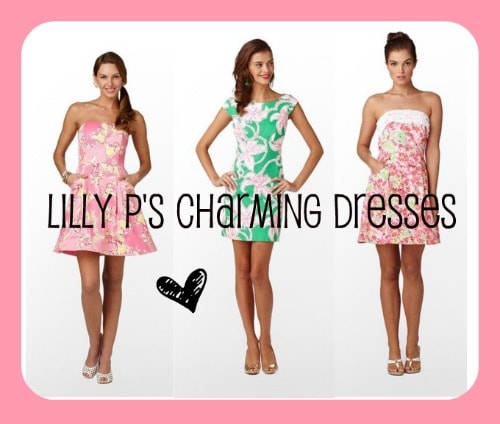 Lilly Pulitzer dresses are a little on the spendy side, but I have created some outfit choices below to mimic Lilly Pulitzer's preppy style without breaking your bank.
Outfit 1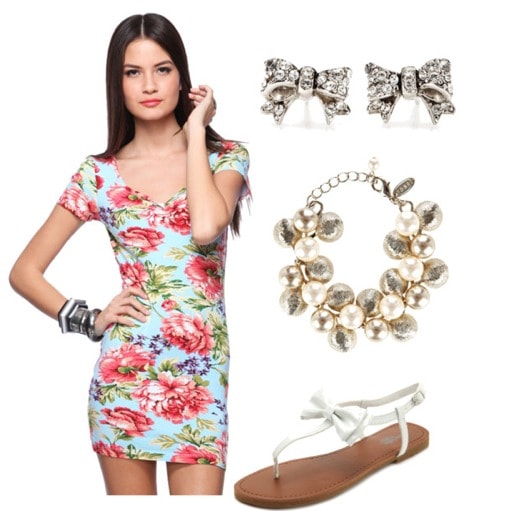 Dress, Shoes, Bracelet, Earrings
Simple, yet sophisticated, here's a look that is fresh for spring. Find a dress with a large floral print in bright colors. Although this isn't a signature Lilly print, it still gives off a similar vibe. Pair this dress with some girly bow sandals, a chunky bracelet, and some bow earrings and you are ready to turn some heads. Add a floppy, wide-brimmed hat and/or some pretty sunglasses if you're spending the day outdoors.
Outfit 2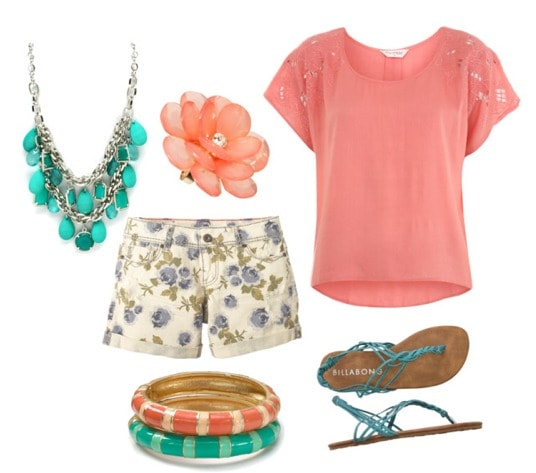 Shirt, Shorts, Bracelets, Sandals, Ring, Necklace
This next look is for girls who don't really want to wear a dress, but still want to look like they came out of Lilly's catalog. Find a bright colored top and pair it with some awesome floral shorts – flower adorned cutoffs are a fun trend for spring, and are a far cry from your indifferent denim shorties. Add some statement jewelry in fun colors, and some beachy sandals and you are set!
Outfit 3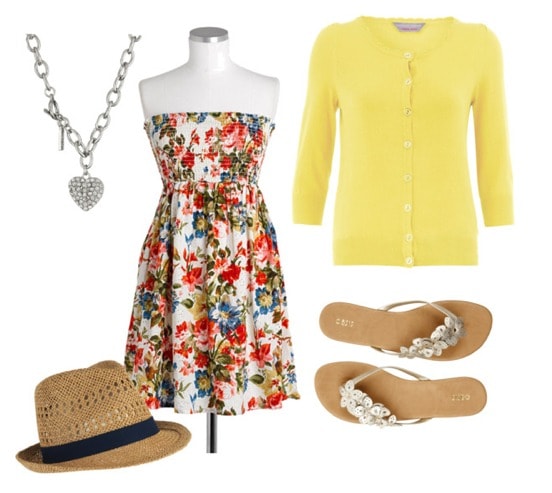 Dress, Cardigan, Hat, Sandals, Necklace
After surviving months of chilly temperatures in jeans, what girl doesn't look forward to wearing dresses in spring? Find a floral dress with poppy colors and pair it with a brightly colored cardigan. Add some sandals with girly accents, a fun fedora, and a heart necklace.
Spring Time… and the livin is easy
Jump on that cruiser bike, head down to the beach (or sun deck in my case), grab some sunglasses and your favorite magazine and frolic around in your newest Lilly Pulitzer-inspired look. I hope these outfits helped get you in the mood for a fabulous spring season!
Now I want to hear from you – what do you think of the looks? Which one is your fave? Are you a Lilly Pulitzer fan like me? Let me know in a comment!