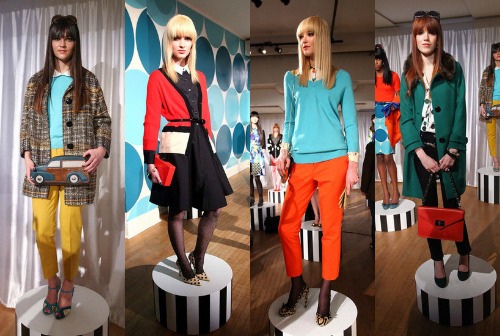 With fall fashion quickly approaching, it's time to get inspired by the latest trends and some of our favorite brands.
Kate Spade New York's Fall 2012 line provides fashionistas with fun alternatives to typical fall clothes. Bright colors, playful patterns, and rich textures are featured throughout the collection, designed by creative director Deborah Lloyd and styled by Brad Goreski. A French-inspired theme highlights a feminine aesthetic, including details like bows and polka dots. As always, Kate Spade's signature retro vibe and preppy appeal are also apparent.
While your back to school wardrobe budget may not put Kate Spade's entire line within reach, you can use these looks to inspire your fall fashion choices. Below, I've created a few looks inspired by Kate Spade's Fall 2012 collectionthat you can use as ideas for your own outfits. Scroll down to view them all!
Pardon My French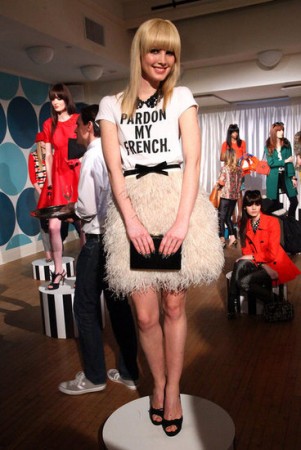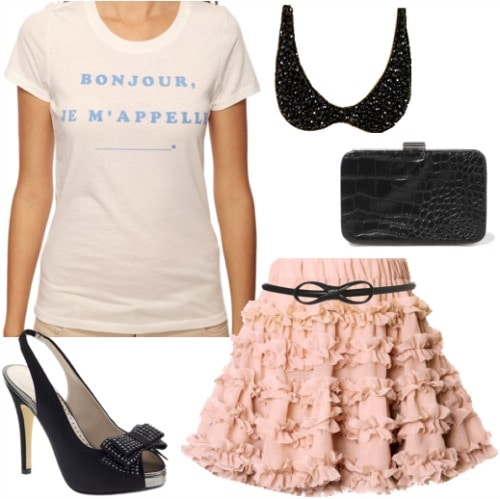 Top, Skirt, Heels, Clutch, Belt, Necklace
For all you Francophiles, this girly, Parisian-inspired look has enough ruffles and bows to provide that oh la la feel! Pair a fun French quote tee with a pink petticoat skirt. Add a bow belt for an extra feminine flair, and slip on bow-accented peep toe pumps to dress the look up a bit. A collar necklace and a black box clutch complete the ensemble.
Joie de Vivre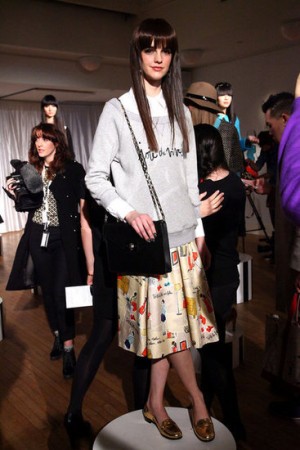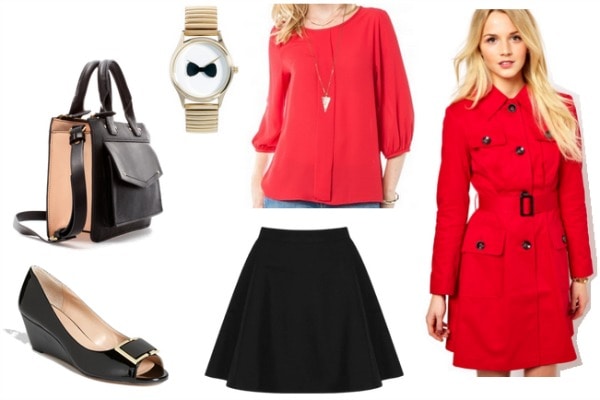 Shirt, Sweatshirt, Skirt, Loafers, Bag
Achieve the perfect mix of classic and casual in this Kate Spade-inspired outfit. Tuck a button-up shirt into a brightly colored, printed skirt. Layer the shirt with a pullover for a more relaxed vibe. Grab a pair of edgy metallic stud loafers and a faux leather satchel to give the look that je ne sais quoi.
Avant Garde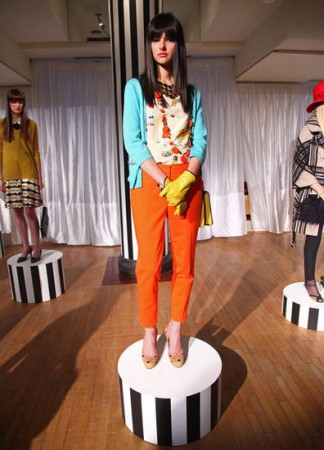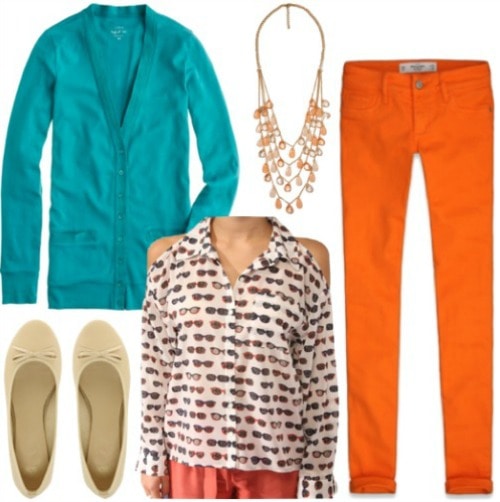 Blouse, Cardigan, Jeggings, Flats, Necklace
Whoever said that color was reserved solely for summer obviously hasn't seen this Kate Spade look! Grab those brightly colored jeggings you wore all summer and pair them with a fun conversational print blouse. Layer with a cardigan and ballet flats, and add a tiered, beaded necklace to finish off the look!
What do you think?
Are you a fan of Kate Spade? What do you think of the colorful fall collection? Would you wear any of the looks above? Which one is your favorite? Would you like to see more posts like these in the future? Let me know in the comments!