This post may contain affiliate links, which means we may receive a commission if you purchase through our links. Please
read our full disclosure here
.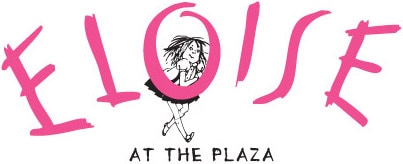 "I am Eloise. I am six. I am a city child. I live at the Plaza." One of the most cherished children's books of all time follows the adventures of six-year-old Eloise, a little girl with a love for the finer things in life who resides at New York City's famed Plaza Hotel.
Whether you read this series as a child or saw the movies inspired by the books, it's hard not to love Eloise. From her interesting choices in pets to her obsession with the color pink, this little girl is a true character… and a fun source of fashion inspiration! Below, I've created a series of outfits inspired by Eloise herself and her adventures at the Plaza. Scroll down to view them all!
It's me, Eloise!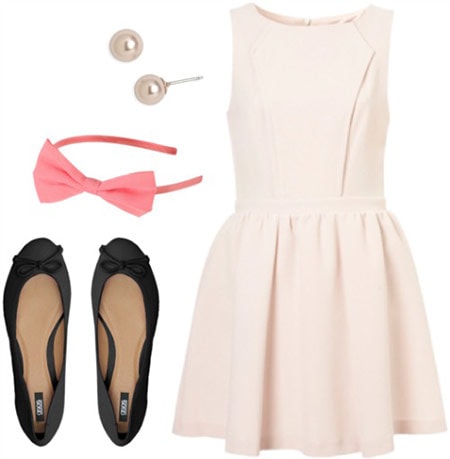 Dress, Flats, Headband, Earrings
Eloise may be six years old, but you can still channel her style in an age-appropriate way. Steal her adorably girly appeal in a classic sleeveless dress, worn with a pair of pretty black ballet flats. Pearl earrings and an optional pink bow headband add the finishing touches.
City Child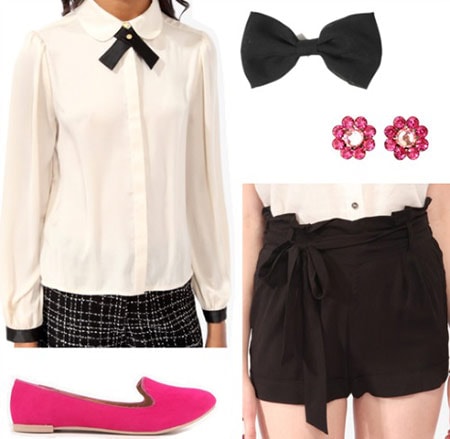 Top, Shorts, Shoes, Earrings, Bow
Eloise knows how to look rawther chic at all times. Capture your inner city child with a collared blouse tucked into a pair of paperbag waist shorts. Hot pink smoking slippers add a pop of color to the black and cream look, while pink crystal stud earrings lend a girly aesthetic. Complete the ensemble by putting a cute bow in your hair!
Think Pink!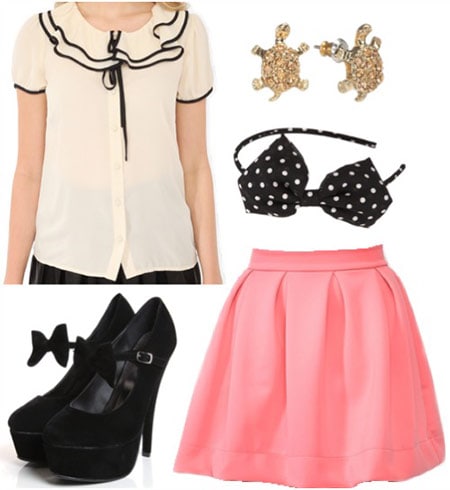 Top, Skirt, Heels, Headband, Earrings
If it's not pink, it's not Eloise! Rock her signature color with a fun bright pink pleated skirt, balanced out by a pretty, feminine button-up blouse. Wear with flirty bow-accented heels and a polka dot bow headband for an extra girly vibe. To add a fun accessory, wear a pair of turtle stud earrings to pay tribute to Eloise's pet turtle Skipperdee.
What do you think?
Did you read Eloise books as a kid? Were you a fan of the movies based on the book series? Would you wear any of the looks above? Which outfit is your favorite? Would you like to see more posts like this in the future? Let me know in the comments!