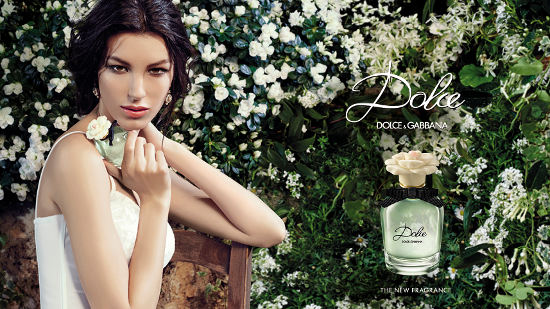 Something about summertime makes me want to wear everything floral. That's why I think Dolce & Gabbana's new Dolce perfume sounds like the perfect warm-weather fragrance: it's full of different floral notes, including papaya flower, white water lily, white daffodil, and rare white amaryllis.
The new Dolce ad campaign and commercial also give the perfume a romantic, vintage feel that's similar to an old Hollywood movie. Check out the commercial below:
https://www.youtube.com/watch?v=KDS27j5cXkM
Perfect fashion inspiration, right? Scroll down for two outfit ideas inspired by Dolce:
Sepia Tones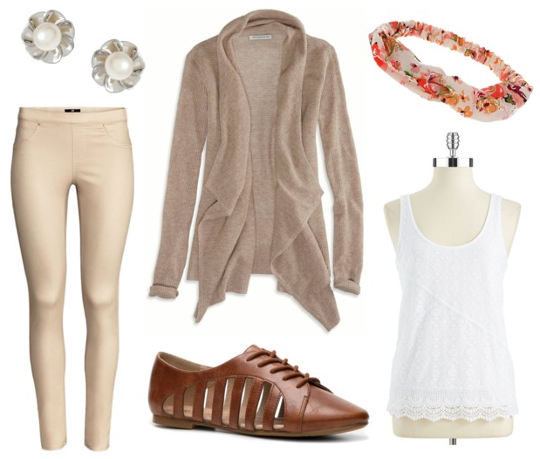 Product Info: Pants, Cardigan, Tank, Shoes, Headband, Earrings
The rustic, sepia-toned commercial inspired this monochromatic look. Pair light beige pants with a slightly darker knit cardigan, which we layered over a lace tank. Cut-out leather oxfords add a trendy touch while keeping with the vintage style. Lastly, add a few floral hints with these flower-shaped pearl earrings and pretty floral headband.
Little White Dress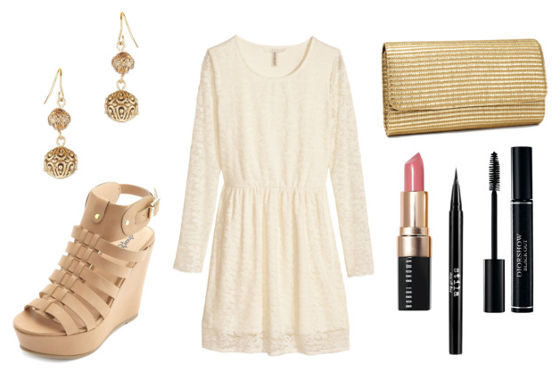 Product Info: Dress, Wedges, Clutch, Earrings, Lipstick, Eyeliner, Mascara
This outfit takes the white lace dress from the commercial and updates it for a more modern going-out ensemble. Pair your favorite little white dress with stylish neutral gladiator wedges, and accessorize with gold drop earrings and a woven gold clutch.
Go for a polished beauty look with a rose lipstick, black eyeliner, and a volumizing black mascara. You can even replicate exact makeup look from that ad campaign thanks to D&G's official how-to.
Thoughts?
Have you smelled the Dolce fragrance yet? What do you think of the ad campaign and commercial? Which look is your favorite? Let us know in the comments!