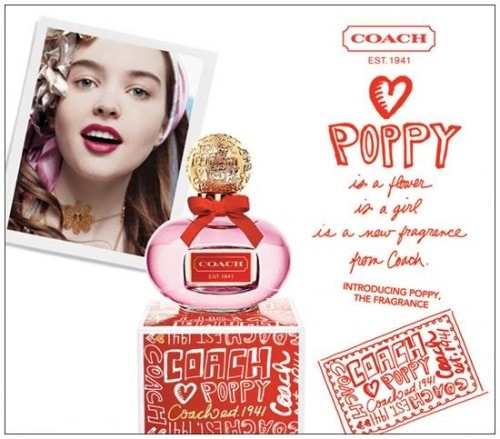 Coach's signature classic look appeals to the style of many preppy fashionistas. However, Coach headed in a slightly different direction with the release of a new line a few years ago.
The Coach "Poppy" fragrance and accessory collection puts a fun, fresh spin on Coach's timeless appeal. Bright colors and florals adorn the adverts, inspired by a more youthful look. Because of the vibrant aesthetic, Coach Poppy is a perfect source for fashion inspiration, especially to add some color to a world full of muted tones.
Below, I've created a series of looks inspired by the fragrance for you to use as ideas for your own wardrobe. Scroll down to view them all!
Outfit 1.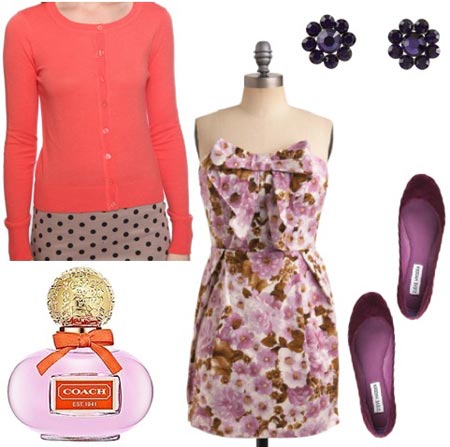 Dress, Cardigan, Flats, Earrings, Fragrance
Capture the essence of Coach Poppy in this sweet and flirty look! Pair a floral strapless dress with a brightly colored cardigan. Slip on a pair of simple flats and add flower stud earrings to complete the girly ensemble.
Outfit 2.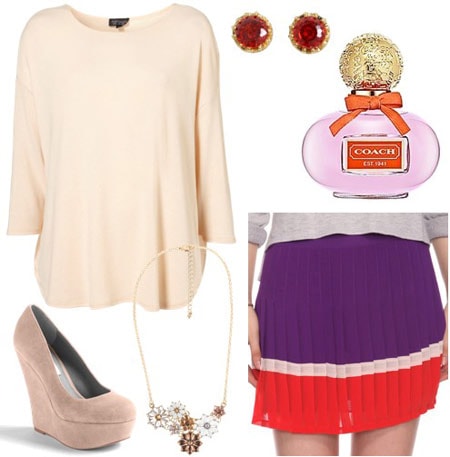 Top, Skirt, Shoes, Necklace, Earrings, Fragrance
To achieve a more relaxed but vibrant appeal, pair an oversized beige tee with a colorblock skirt. Add neutral pumps and pretty accessories like a floral necklace and colored gem studs to finish off the look inspired by the fun fragrance.
Outfit 3.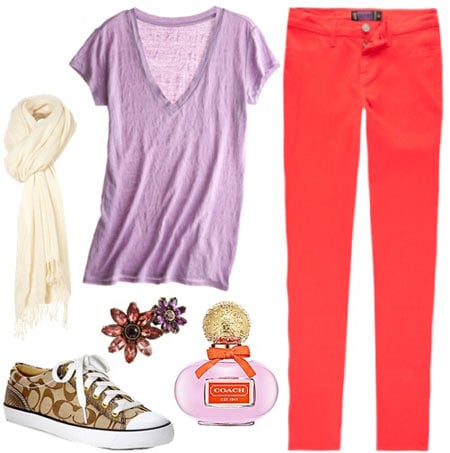 Top, Jeggings, Sneakers, Scarf, Ring, Fragrance
For a fun and casual look, try wearing a pair of brightly colored jeggings with a pastel-colored tee. Wear a neutral-toned scarf and classic Coach sneakers for an added flair and an extra nod to the brand. Finish with a pretty jeweled flower ring and a spritz of Poppy, if you please.
What do you think?
Do you wear Coach Poppy? Would you wear any of the looks above? Which one is your favorite? Would you like to see more posts like these in the future? Let me know in the comments!