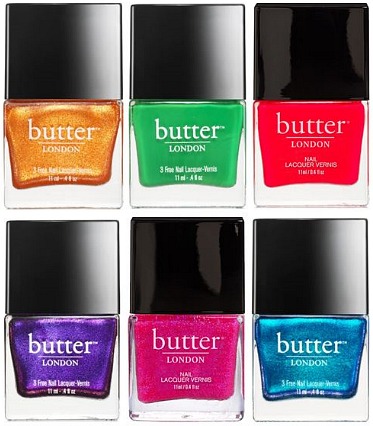 If you're looking for something to spice up your summer style, Butter London's Lolly Brights collection is just the thing. If you aren't familiar with Butter London, they're known for their high quality (and somewhat pricey) nail polishes, which are all named after British slang terms.
Their new Lolly Brights collection for summer includes six polishes, all in bright, bold, über-saturated colors (and several of the shades have a bit of a glittery, sparkly sheen). These nail polishes are definitely not for the faint of heart, but they all serve as great fashion inspiration!
To add more color to your summer wardrobe, check out these outfit ideas, each inspired by a color from Butter London's latest collection:
"Airy Fairy"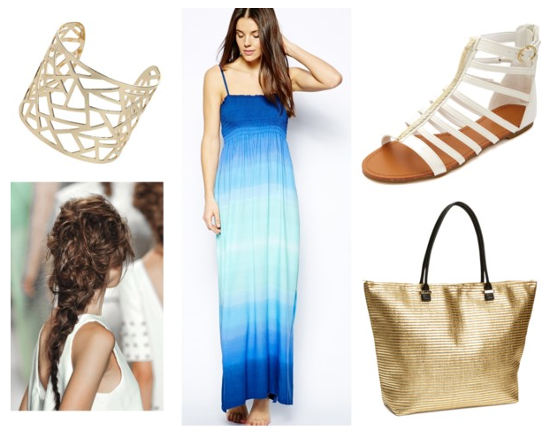 Product Info: Dress – ASOS, Sandals – Charlotte Russe, Bracelet – Topshop, Bag – H&M | Hair Photo: ELLE
Airy Fairy is the collection's shimmery aqua shade, which inspired this modern mermaid look. Start with an ombré maxi dress in several shades of aqua blue, then pair it with white gladiator sandals. Accessorize with a gold cut-out cuff and a matching tote bag. Lastly, get that relaxed, romantic feel with a messy French (or fishtail) braid.
"Chuffed"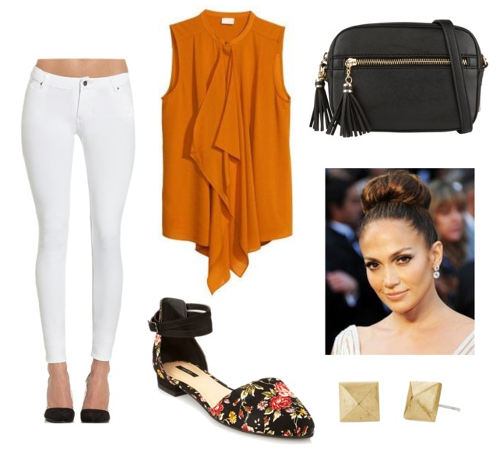 Product Info: Blouse – H&M, Jeans – Daily Look, Flats – Forever 21, Bag – Aldo, Earrings – Stella & Dot | Hair Photo: ELLE
Chuffed, the collection's glittery gold-tinted orange, inspired this chic and polished outfit. A draped blouse in a bold yellow-orange pairs nicely with sleek white jeggings, while floral d'orsay flats add a pop of print. Keep the accessories simple with a black cross-body bag and gold stud earrings. For the final touch, style your hair in a high bun for a trendy fashion blogger-inspired look.
"Ladybird"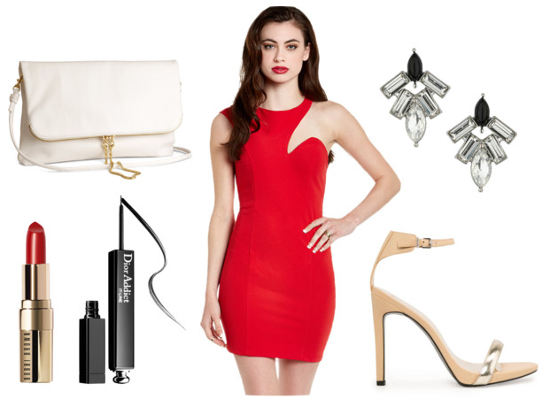 Product Info: Dress – Daily Look, Heels – Mango, Clutch – H&M, Earrings – Topshop, Dior Eyeliner – Sephora, Bobbi Brown Lipstick – Barney's
This seductive evening ensemble is brought to you by Ladybird, the collection's eye-catching bright red shade. Start with an attention-grabbing red cut-out dress, paired with more muted ankle strap heels. Choose toned-down yet classic accessories, like a white clutch and small jeweled earrings, so as not to distract from the dress. Lastly, get a bold beauty look with a red lip (just a shade darker than your dress) and black liquid eyeliner.
Thoughts?
What do you think of Butter London's new collection? Would you wear these colors, or are they too bold for you? Let us know in the comments!