Anthropologie is known for its artsy, boho aesthetic and unique, standout pieces. If you're looking to break away from the crowd with a style that's all your own, Anthropologie's June lookbook might just be the inspiration you need.
However, their clothes (while high quality) can get a bit pricey, so if you want the look without the price tag, check out these outfits inspired by the lookbook:
Look #1
Looking to jump on board the '70s, flower-child trend? Try this outfit for a stylish, modern take on the retro trend. Pair an embroidered tank with wide-leg jeans, then slip on a pair of blocky heels. Accessorize with a fringe bag and a colorful headband to complete the look.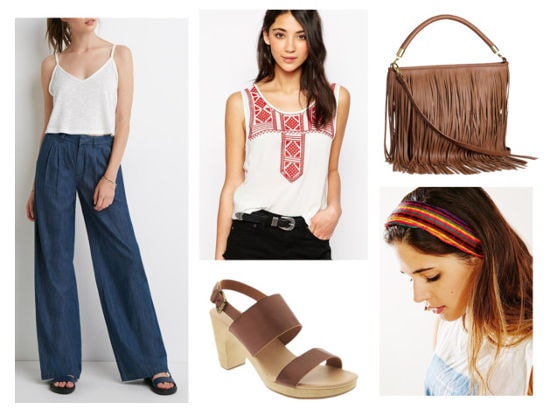 Products: Jeans, Tank, Bag, Shoes, Headband
Look #2
This look is a kind of modern, elegant take on boho. Layer a sleeveless trench over a black maxi dress. Wedge sandals add a summery feel, as well as a boost of height. Don't forget a bucket bag and a turquoise pendant to jazz up the ensemble.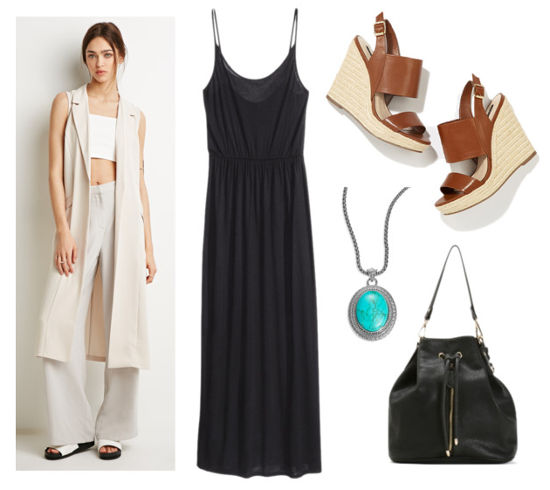 Products: Dress, Trench, Heels, Bag, Necklace
Look #3
This cute and casual look would be perfect for a day of classes. Pair beige jeans with a blue embroidered cami and gold sandals. Keep the accessories simple with just a few layered necklaces, and a lace-embossed canvas tote.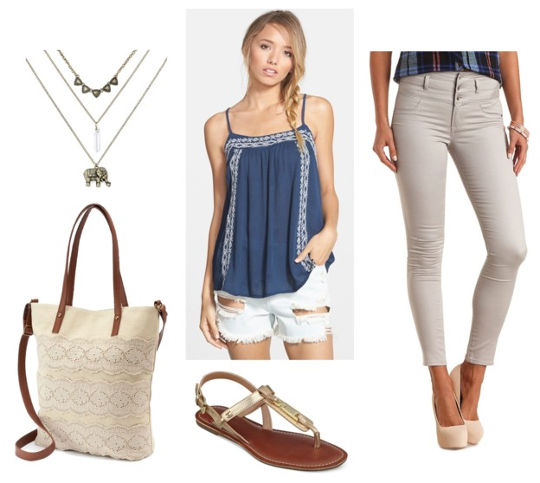 Products: Cami, Jeans, Sandals, Bag, Necklaces
Thoughts?
What do you think of Anthropologie's new lookbook? Which outfit is your fave? Let us know in the comments!