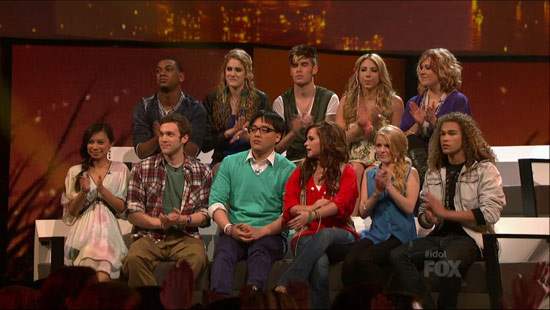 Photo Credit: Pacific Coast News
Confession: I'm one of those girls who absolutely adoresAmerican Idol. I plan my week around watching the show. I follow all the contestants on Twitter, and vote religiously every Wednesday night. I scour Youtube for obscure videos of my favorite contestants. I even get irrationally angry with my roommate when she deletes an episode off of my DVR without my prior consent! Yeah, I'm a little obsessed.
This year, producers decided to hire fashion mogul Tommy Hilfiger as a consultant to help develop the personal style of each of the contestants. Fashion, singing, AND classic reality TV drama? Sign me up! In addition to hearing Jimmy Iovine's wise incites and the ridiculous banter between judges Jennifer Lopez, Steven Tyler, and Randy Jackson, it's been really fun to see how each contestant's look has evolved throughout the season.
In this post, I'll break down the unique styles of some of my favorite contestants from this season. If you don't see your favorite Idol this week, be sure to check out next week for part two of this series.
Ready to steal some star style? Read on!
Elise Testone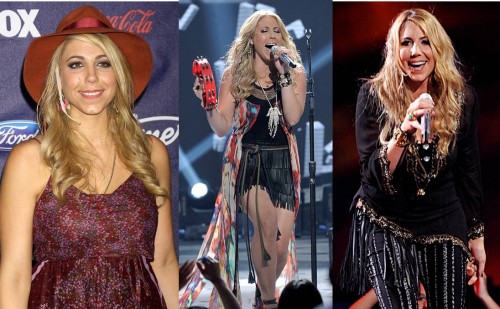 Elise Testone from South Carolina was this season's resident rock singer (and probably my favorite girl contestant this year!). Her covers of Led Zeppelin's "A Whole Lotta Love" and Al Green's "Let's Stay Together" wowed the judges, and even earned the praise of celebrity mentor Stevie Nicks. Since her elimination, I've missed her raspy voice, fun personality, and awesome music selection she brought to the show. I mean, Elise sang a Jimi Hendrix song on Idol — that's pretty much the coolest thing ever!
Elise's penchant for '60s and '70s music is reflected in her overall style. On stage, Elise often wore maxi dresses, bellbottoms, fringe accents, floral prints, wide-brimmed hats, feather earrings, and stacks of jewelry. To get her look, mix pieces inspired by the flower child era with a few more modern items, and finish with textured hair!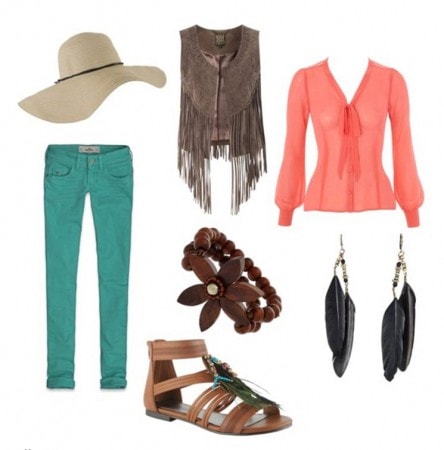 Pants, Blouse, Vest, Earrings, Shoes, Bracelet, Hat
Colton Dixon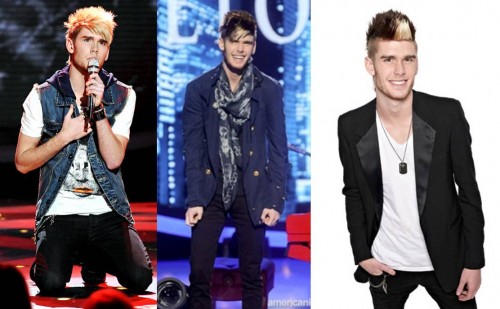 Colton Dixon of Tennessee was definitely one of my favorite contestants on the show. His creativity and talent made him stand out in the crowd, plus, well, he's BEAUTIFUL! Colton's covers of songs by Paramore, Daughtry, Coldplay, and Switchfoot made him one of the judges' and Jimmy Iovine's favorites, but due to the judge using their save on Jessica Sanchez the week before, his untimely elimination couldn't be undone.
Colton by far has the most unique look of this year's contestants. To steal some of Colton's edgy rocker style, don't be afraid to take fashion risks. Colton wore everything from leather vests to pointy shoes, and from military jackets to studded pants. He was also a big fan of doing interesting things with his hair — I know the picture of it below looks kind of funny, but a clip-in red hair extension would be very "Colton-esque!" Finish with some rock and roll jewelry, like a dog tag necklace and stacked ring.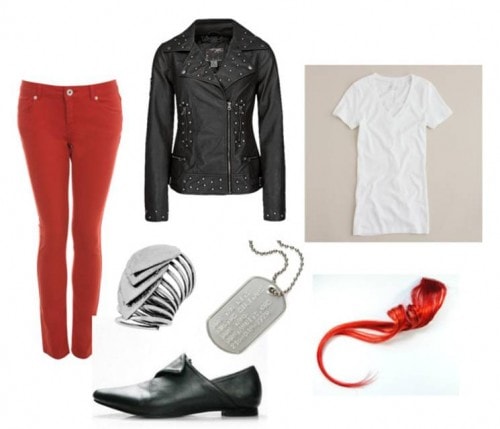 Pants, Jacket, Shirt, Ring, Necklace, Shoes, Clip-in Extension
Phillip Phillips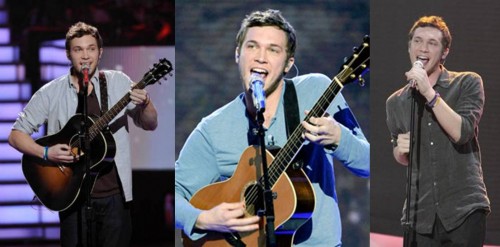 Ready for another confession? I have the biggest crush on Phillip Phillips, and if you watch the show, I'm sure you do, too! His jam band styled performances are exciting, his Dave Matthews-like voice melts my heart, and he sure can play the guitar! Phillip is know for rearranging songs and working them to fit his own performance style. Since Colton was eliminated, I've spent most of my voting efforts on Phillip alone! His flawless performances of songs like "U Got It Bad" by Usher and "In the Air Tonight" by Phil Collins has made Georgia's Phillip Phillips a frontrunner in the competition.
Another thing I love about Phillip? Despite American Idol's team of designers pleading with him to amp up his style, Phillip stuck to his guns and insisted that he only wear clothes that he feels comfortable in. That's fine by me — I'll take his all-American, boy-next-door aesthetic any day of the week! To get his vibe, stick with basic staple pieces (like a plaid shirt, khakis, and sneakers) for a classic and simple look.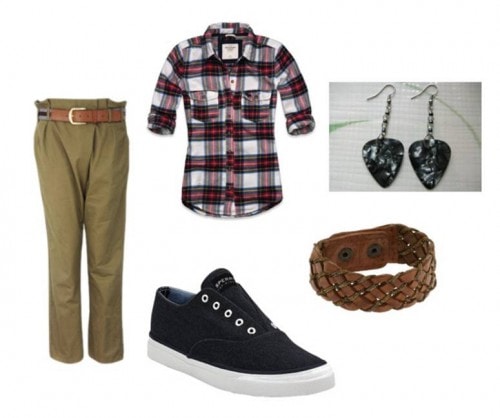 Pants, Shirt, Shoes, Bracelet, Earrings
Jessica Sanchez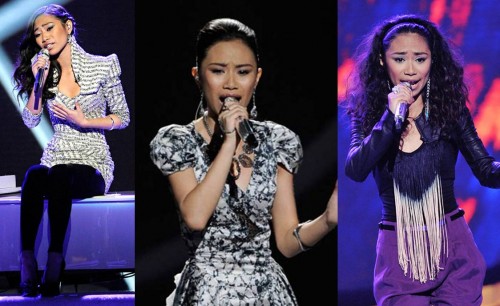 Jessica Sanchez of California may be the youngest contestant, but she has one of the most powerful voices of the season. Her soulful renditions of songs like "Dance with my Father" by Luther Vandross and "Fallin" by Alicia Keys have won her favor with the judges, Jimmy Iovine, every celebrity mentor, and countless celebrities on Twitter. Jessica was fierce enough to earn the judge's one save, keeping her from being eliminated in 8th place.
Jessica has stated that she is heavily influenced by Beyonce, and that is apparent both in her performances and fashion sense. Jessica always looks incredibly glamorous, and never hits the stage without bold jewelry, a glitzy ensemble, and sky-high heels. A sequined shrug will look great over a sophisticated black dress, finished with blingy jewelry and a sassy pair of heels.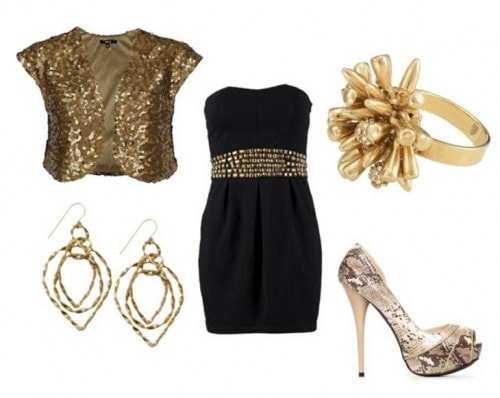 Shrug, Dress, Earrings, Shoes, Ring
Thoughts?
Are you watching American Idol this season? Who is your favorite contestant? Who are you the most upset about being eliminated? Who's fashion sense do you most identify with? Who are you looking forward to us covering next week? Who do you think will win? Leave a comment and tell us what you think!!