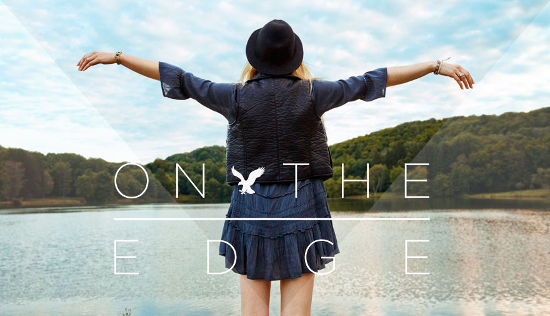 Photos via ae.com
I'm always on the lookout for good fall fashion inspiration, and one lookbook that caught my eye recently was American Eagle Outfitters' "On The Edge." It's short, but I love every look, as well as AE's creative mix of boho, edgy, and sporty styles.
If you're ready for fall fabrics, textures, and colors, recreate these looks with the three outfits I've put together below:
Look #1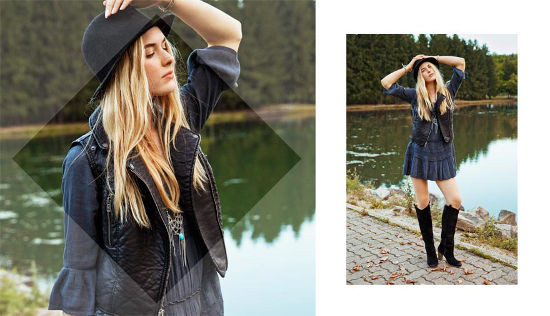 This look is the perfect boho-moto pairing, and would work well for a concert, date, or other night-out excursion. Start by mixing a feminine, flowy peasant dress with a tough black moto vest.
Dress it up with black knee-high boots, then accessorize with more natural, boho accessories, like a turquoise pendant and woven bracelets. For the final touch, throw on a black felt hat over your slightly-undone hair.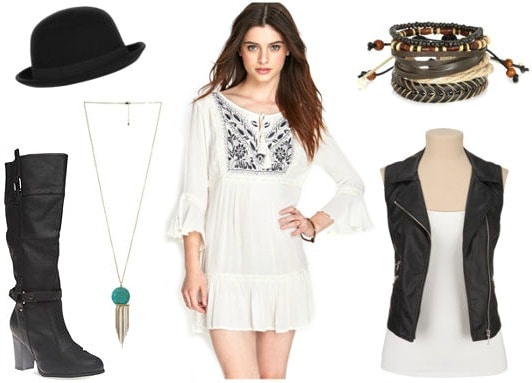 Product Info: Dress, Vest, Boots, Hat, Necklace, Bracelets
Look #2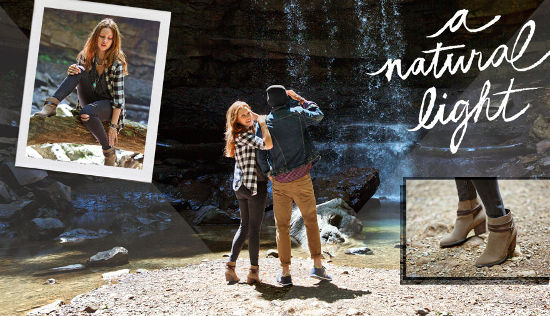 This next outfit is casual and grungy, but with some unexpected elements. Pair dark wash ripped jeans with a drapey tank, and layer a navy plaid shirt over the top.
Rustic suede booties are perfect for fall, and a woven charm bracelet adds another natural, bohemian touch. Finally, add a little sparkle and edge to this look with a chunky, layered chain necklace.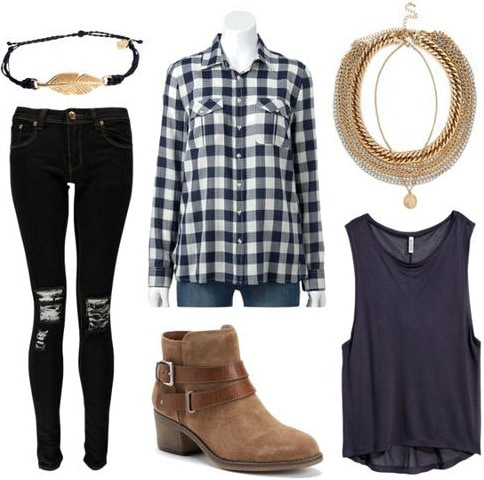 Product Info: Jeans, Shirt, Tank, Boots, Necklace, Bracelet
Look #3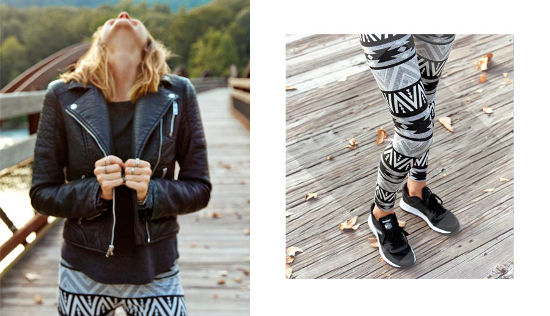 This comfy, sporty ensemble would be perfect for hitting the gym right after class, or just for one of those lazy, roll-out-of-bed days. Find a pair of bold, printed leggings and style them with a stretchy gray tee (and if you're skeptical of leggings as pants, go for thicker athletic-type leggings, or wear a long, oversized tee).
Throw on your favorite stylish athletic sneakers, and for a little edge, polish off the look with a faux leather jacket and sleek silver rings.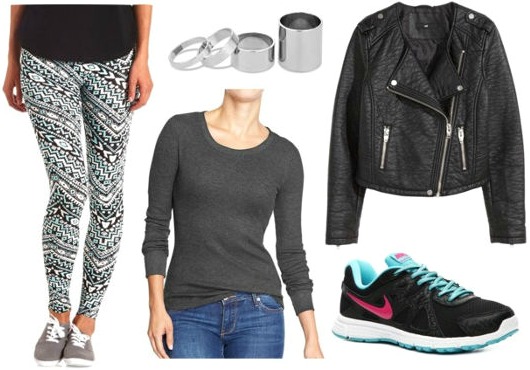 Product Info: Leggings, Tee, Jacket, Sneakers, Rings
Thoughts?
Do you like AEO's trendy fall lookbook? Which outfit is your favorite? Would you like to see more posts like this? Let us know in the comments!