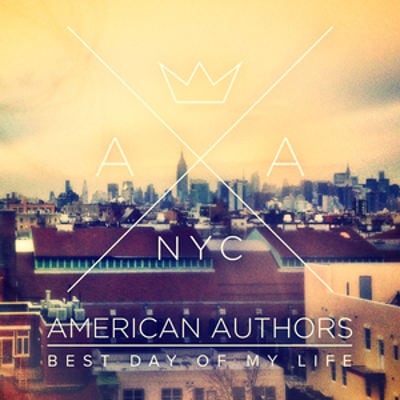 Official Single Cover
If you haven't already heard American Authors' catchy "Best Day of My Life," you're missing out. It's an upbeat song that's perfect for when you're feeling on top of the world – plus, the music video is pretty darn cute:
American Authors are from Brooklyn, New York, and of course, the music video was filmed in New York City. So, I've put together three outfits – inspired by the music video and the city itself – that will get you in the mood for the best day of your life (so far):
City Streets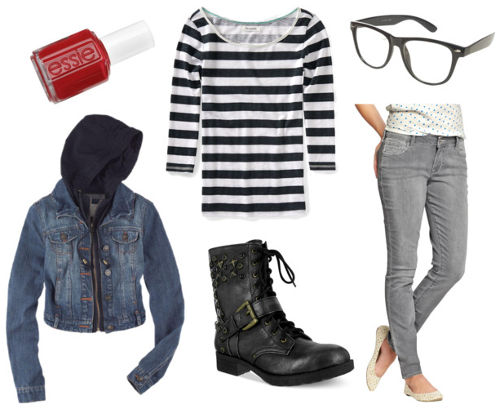 Product Info: Tee, Jeans, Jacket, Boots, Glasses, Nail Polish
The band's style is casual and urban, so channel that into an outfit perfect for roaming the New York City streets. Pair a striped tee with gray jeans, then layer on a worn-in denim jacket hoodie. A pair of studded combat boots are fun and edgy, while some red nail polish adds a nice pop of color to this otherwise neutral look.
Stars & Stripes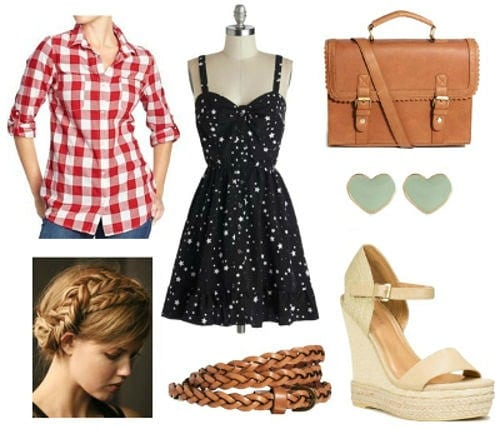 Product Info: Shirt, Dress, Shoes, Belt, Bag, Earrings | Hair Photo: ELLE
For a casual night out (maybe some dancing under the stars?), try this all-American look. Pair a starry dress with a plaid shirt, and use a woven skinny belt to highlight your waist. A pair of wedge espadrilles, along with some heart studs, add a cute and feminine touch. Style your hair in a crown braid, and grab a simple leather satchel to polish off the ensemble.
At the End of the Day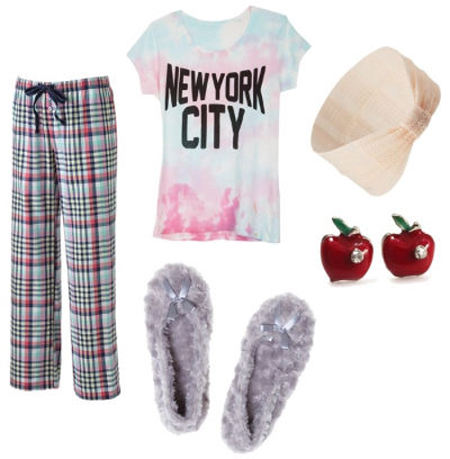 Product Info: Tee, Pants, Slippers, Headband, Earrings
If your best day ever ends with curling up on the couch with a movie, this last look is for you. It starts with a NYC tee and comfy pajama pants, plus a nod to the Big Apple with some cute stud earrings. Tie your hair back with a cozy headband. Lastly, you may not have a big fuzzy monster to hang out with, but you can always spend some quality time with your favorite fuzzy slippers!
Thoughts?
Do you like the music video? Which look is your favorite? What would you wear on the best day of your life? Let us know in the comments!