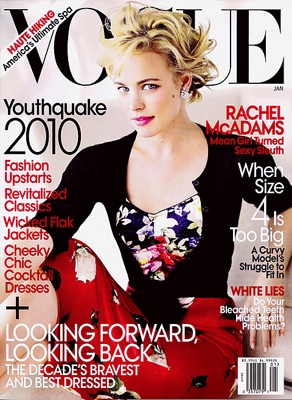 While Vogue might not be as avant-garde as magazines like Paper or as practical as InStyle, it is, and always has been the gold standard of American fashion. Every month, Anna Wintour, André Leon Talley, and Grace Coddington, along with everyone else on the Vogue staff, give us a beautiful snapshot of the fashion world.
With the release of The September Issue in 2009, Wintour and co. gave us an inside glimpse into their world. Since then, the personalities behind the pages have seemed to pop up with everywhere, especially with the fabulous Talley appearing as a judge on the current cycle of "America's Next Top Model".
I find the personal styles of Wintour, Talley, and Coddington so inspiring because they all know the value of having a signature look and sticking to it. As college students, it can be hard not to get swept up in every passing trend, and it can be all too easy to let our clothes wear us and not the other way around.
So, as you're fine tuning your own signature look, check out my breakdown of three of our era's biggest behind-the-scenes fashion icons.
Anna Wintour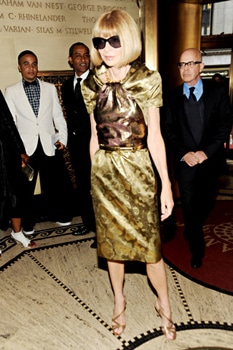 Anna is always dressed like the perfect lady, so channel her with a polished dress, heels, a simple watch, and, of course, her signature giant sunglasses.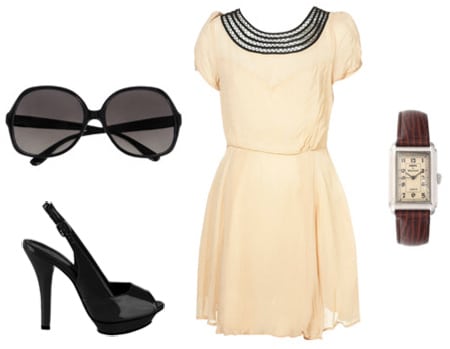 Product Information: Dress- Topshop, Heels- Forever 21, Watch- Cobra & Bellamy at ASOS , Sunglasses- Fred Flare
André Leon Talley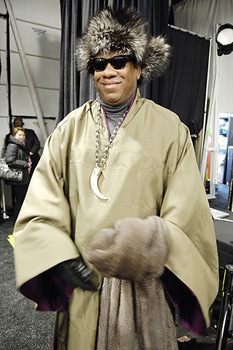 Whether he's donning leather or fur (or both!), André is always a little garish but definitely one-of-a-kind. Pay homage to this great eccentric with a pair of tailored trousers mixed with a faux fur vest, an armful of bangles, off-kilter earrings, and a fierce pair of platform heels.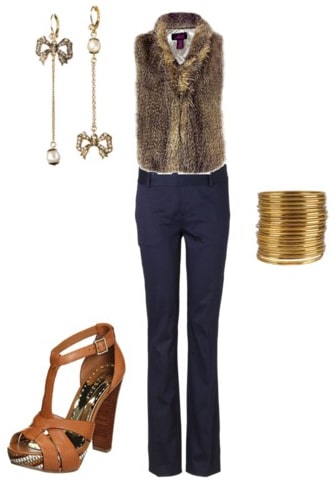 Product Information: Vest- Jack B.B. Dakota at the Buckle, Trousers- Phase Eight at John Lewis, Shoes- BCBGirls at Overstock.com, Bangles- Forever 21, Earrings- Betsey Johnson
Grace Coddington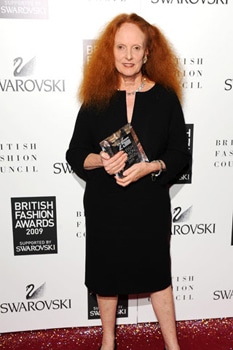 Despite the fact that Vogue's Creative Director Grace Coddington styles many of the magazine's most fantasy-filled editorials, her personal style is quite practical and a bit bare-bones. Embrace Grace's sense of simplicity with a black dress, flats, a clutch, and basic-but-beautiful jewelry.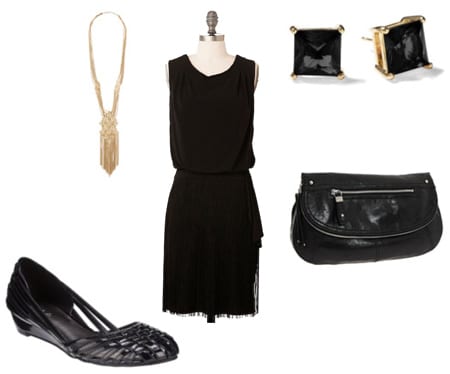 Product Information: Dress- ModCloth, Flats- Merona at Target, Clutch- Nine West at Zappos, Necklace- Forever 21, Earrings- Kate Spade
What Do You Think?
Do you dress more like the ladylike Anna or the minimalist Grace? What other industry greats are you inspired by? Leave us a comment with your thoughts.