Personal style changes when you move to a new city… especially London, England. I recently moved to the UK, and it didn't take long for me to act on all of the great fashion inspiration the city has to offer. Follow me through my Fashion Evolution Chronicles, one story at a time.
I'd like to paint you a quick picture.
London: Where there's a constant drizzle of spitting rain and the sun seems to prefer isolation from any sort of human contact. The cobblestone sidewalks are full of puddles, huge raindrops fall from awnings and overhangs of brick buildings, and the right raincoat is just as much of a fashion statement as the shoes on your feet.
Now, imagine that post-rain/fresh-dirt smell mixed with faint whiffs of tobacco and car exhaust. Busy work women walk by on their Bluetooths, couples nuzzle and hold hands while sharing an umbrella, and daughters and sons run ahead of their parents, all of these people talking different languages. I'm totally romanticizing, because I'm still new here. But basically, London is busy, buzzing, and wet. Close your eyes and think about these things for just a moment…
You're practically here, right?
Personally, I like this kind of weather. The only problem is that when I think I look like this:
I actually look like this:
Say it with me: "Dressing cute for rainy weather is hard, staying cute in rainy weather is harder."
So how to all of these people look so effortless, put together, and chic all the time? While I'm sure years of living in this climate have attributed to their successful acclimation, but above all, I believe that Londoners dress with intention. Every purchase is pre-meditated; every outfit planned carefully.
Londoners' Rainy Day Fashion Essentials
What are some of the staples that these city folk swear by? From what I've seen, there are three specific things:
The Trainers (Sneakers; Tennis Shoes)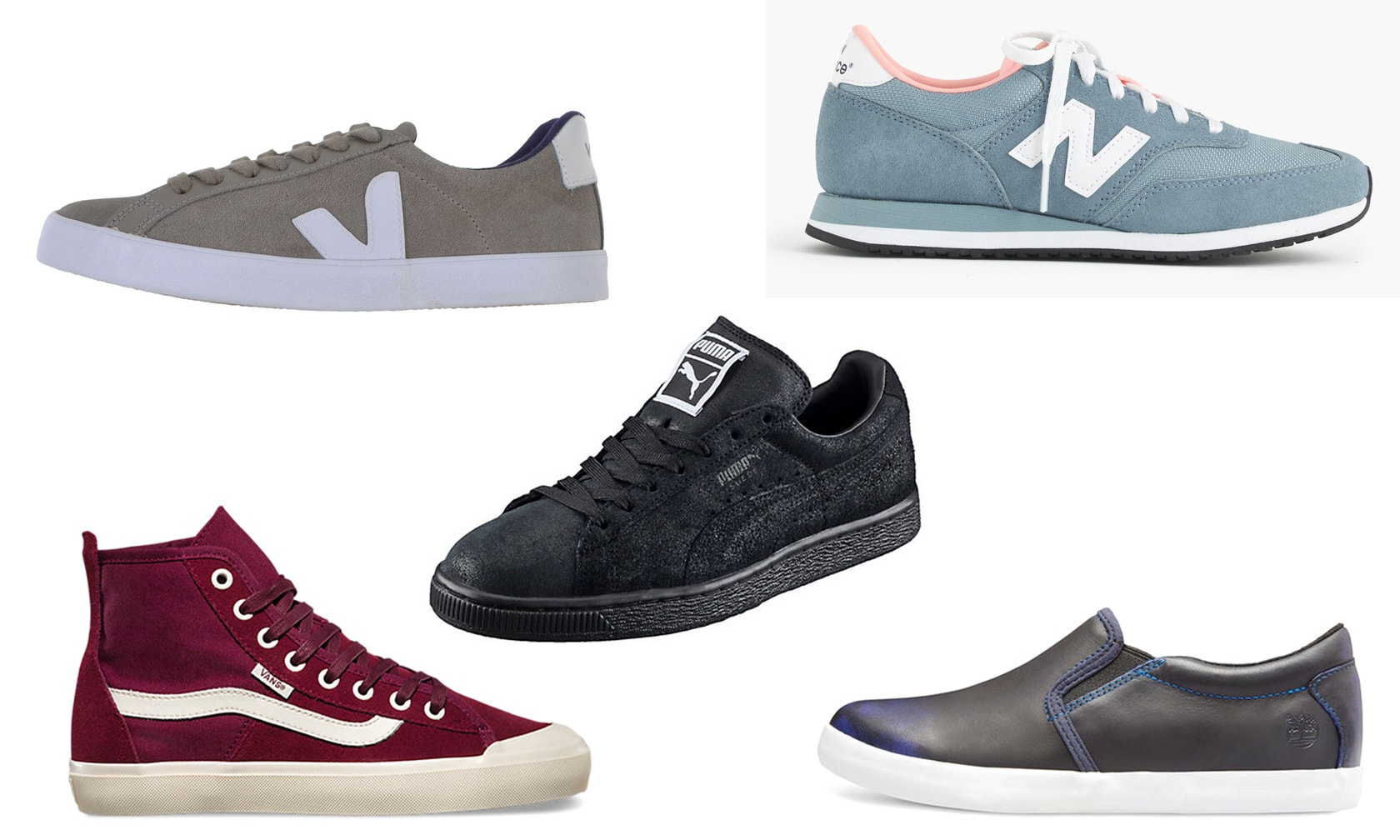 Products: Gray, Blue, All Black Sneaker, Red, Black Slip-On
The thing about getting around London is that 90% of traveling consists of walking, running to catch a train, or doing that polite, half-jog thing crossing the street in front of cars. Basically, Londoners are on their feet all day. This means investing in a comfortable pair of trainers (a.k.a. sneakers in America) that are chic and functional is a must.
If you're actually in London, it rains or snows more often than not. You're definitely going to get these shoes dirty, so purchasing pearly-white slip ons is a moot point. Think of a pair that will go with lots of things in your wardrobe. Versatility is another key here, because these shoes are worn every day!
The Big Bag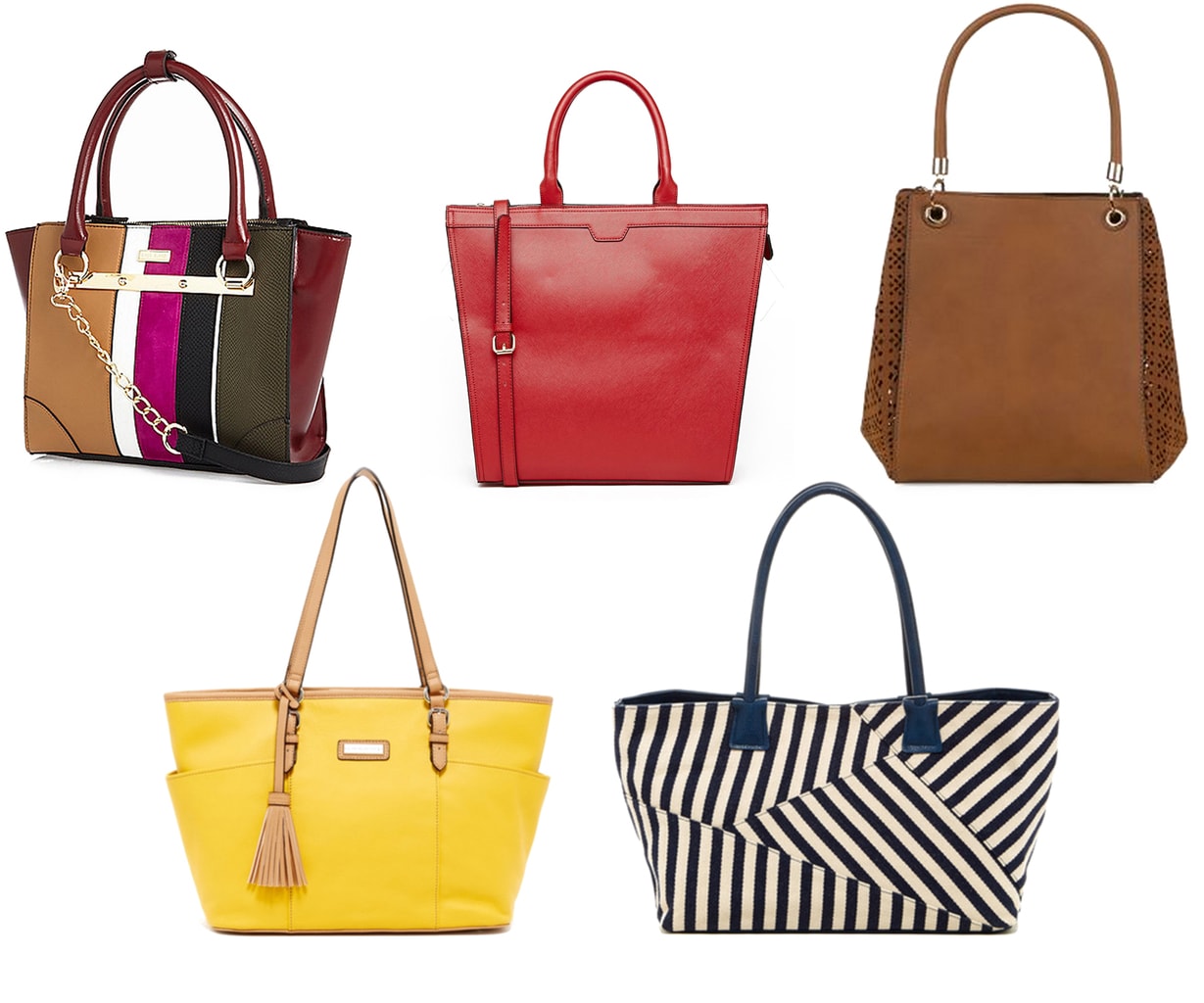 Products: Colorful Stripe, Red, Brown, Yellow, Black and White
I have a tote of my own, but I love my nifty black clutch with all of my heart. It's perfect for my cards, cash, and bobby pins. Sometimes I can even fit mascara in it. I've noticed here, however, that women are not worried about how much stuff they're toting with them. And I mean toting. It seems like four out of five women here have giant bags in tow, which keeps me wondering what's inside. Do you have a dog in there? Your next three meals? A change of clothes and shoes? Your first-born child? Seriously, that bag is huge and you look like you may even be leaning to the side a bit.
No matter what's inside the bag, these women aren't afraid to make a statement. Street style here on a daily basis is very minimalistic, and the big bag often acts as the statement piece of the outfit. Whether it's a bright pop of yellow to contrast the cloudy day, or a menagerie of stripes, the handbags here are head-turners.
The Go-To Jeans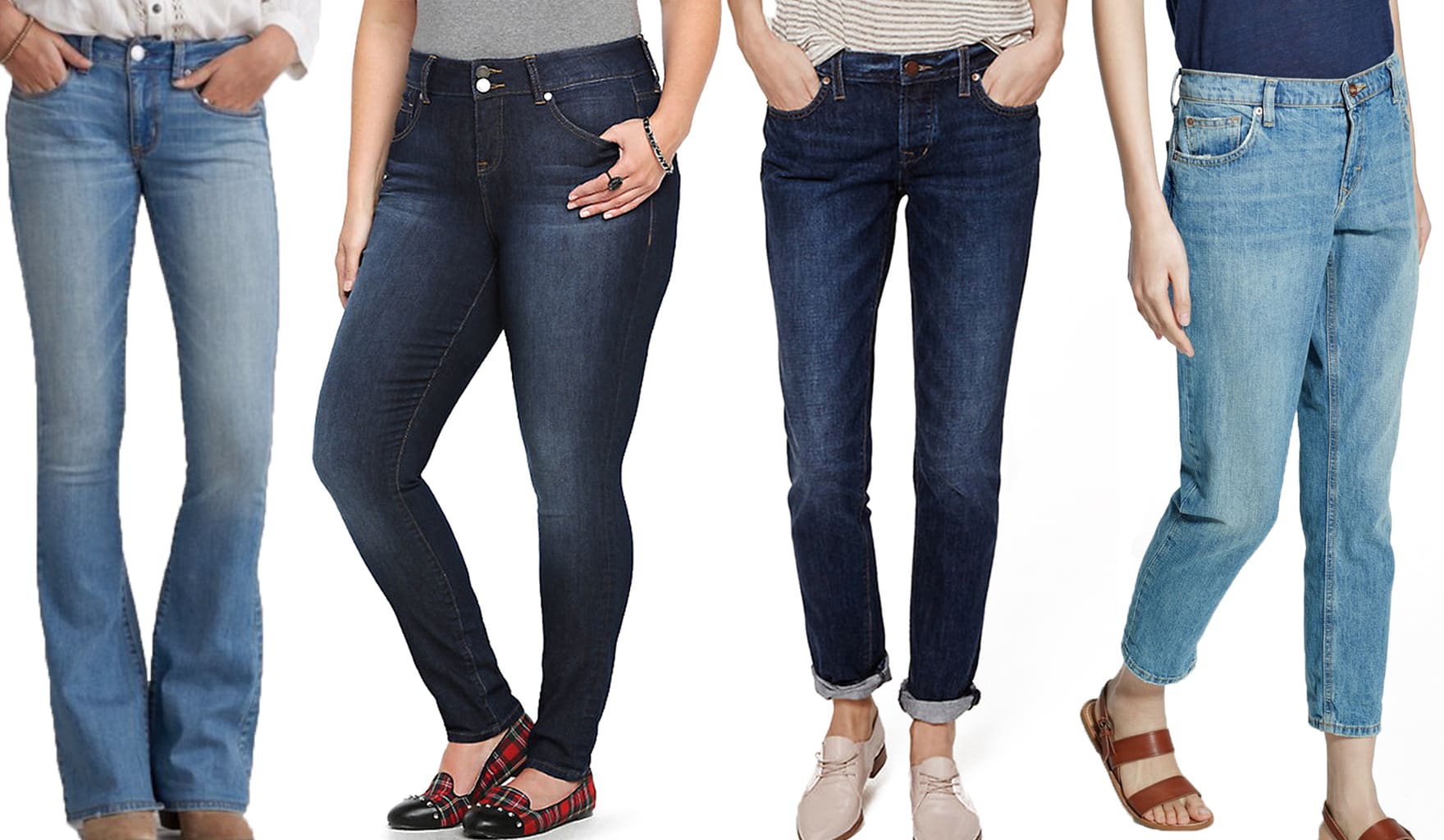 Products: Flares, Skinny, Dark Wash Cropped, Light Wash Mom Jeans
Denim, denim, denim. You either love it or you hate it. And if any woman in London hates it, she is very good at hiding it. Jeans are part of the daily uniform, and every individual picks a certain cut that fits perfectly into her style and aesthetic. Two really big trends right now are bell bottoms, like these from AE, and mom jeans, like this pair from Mango.
If you're not comfortable enough to go out on a limb with trendy jeans, dark wash is always a safe route to take. A classic skinny or cropped jean goes with nearly everything, and the dark wash is universally flattering.
What do you think?
Do you have any of these UK must-haves in your closet already? What do you wear when the weather gets dreary? Do you have a favorite piece above? Don't forget to leave a comment. We love to hear from CF readers!