Personal style changes when you move to a new city… especially London, England. I recently moved to the UK, and it didn't take long for me to act on all of the great fashion inspiration the city has to offer. Follow me through my Fashion Evolution Chronicles, one story at a time.
It's getting chilly, and that means every girl's annual dream is coming true: The season of layering is upon us. And what piece is more important than the coat? (The answer is none. No piece is more important than the coat, the top piece of your layered masterpiece.)
The weather is still beautiful and mild in most places, which means we don't have to resort to snow boots and giant parkas just yet. Invest in a stylish and trendy coat this autumn, and you can wear it until the weather gets unbearable. You can also get away with styling any of the coats below for the spring, too.
Scroll down to see the looks:
Pretty in Pink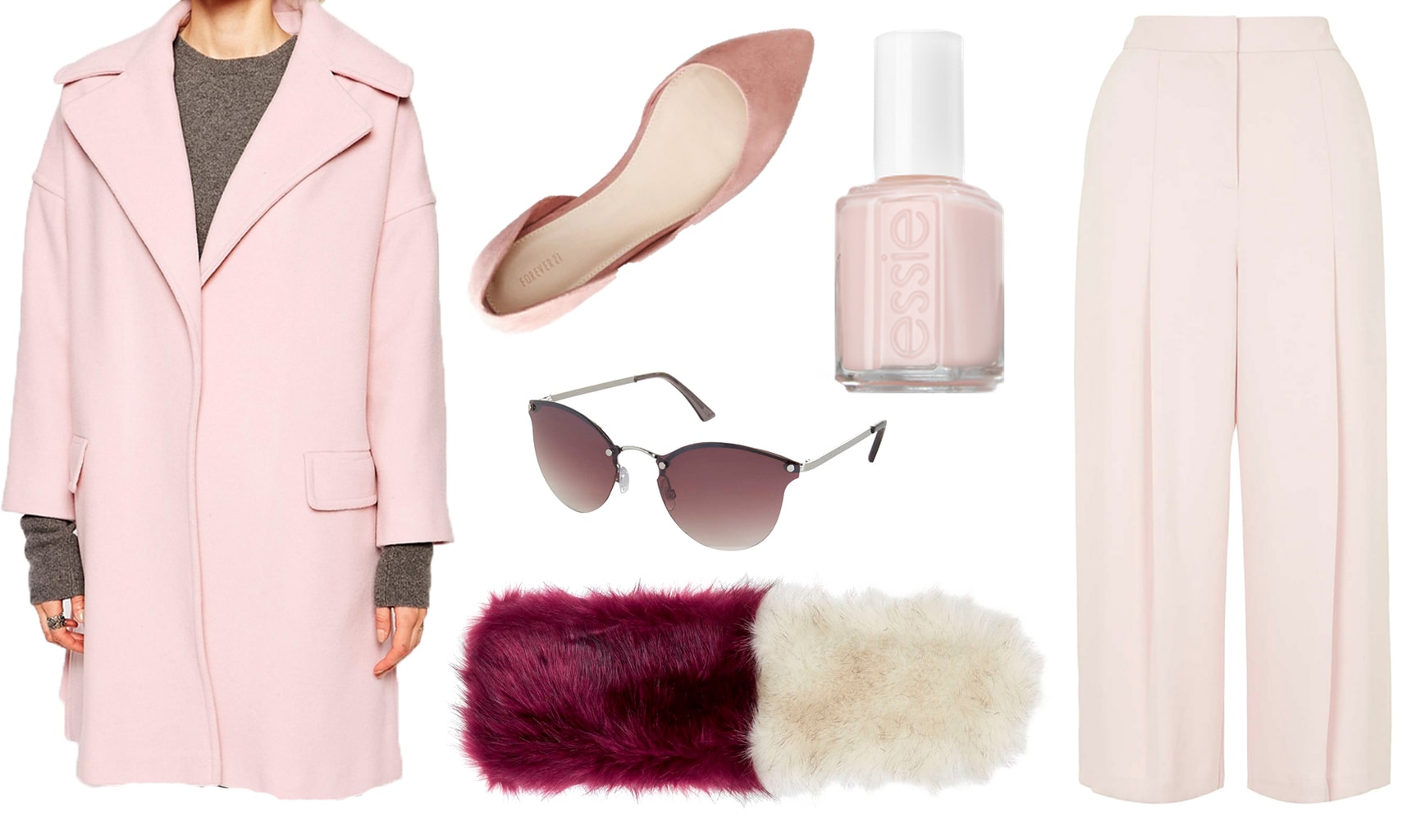 Products – Coat, Trousers, Flats, Faux Fur Stole, Essie Polish in "Angel Food", Sunglasses
Inspired by NYFW, LFW, MFW, and PFW, blush and pink tones are everywhere.
By dressing in one color from head to toe, it's easy to look cliched. So what's the trick to looking chic, sophisticated, and stylish? Make sure your pieces are trendy! Classic pieces are great for most occasions, but if you're going to go head-to-toe pink, avoid the Sunday Best dress and pink blush. You don't want to look like an Easter egg.
Shift coats are a huge trend right now, and so are culottes. It's definitely a boxy shape, but the cut of the high-waisted culottes shows off your waist. Just remember to keep the coat open if it's not too cold outside. Top everything off with some more on-trend pieces, like this faux fur stole, and you're good to go!
Ornate and Inspired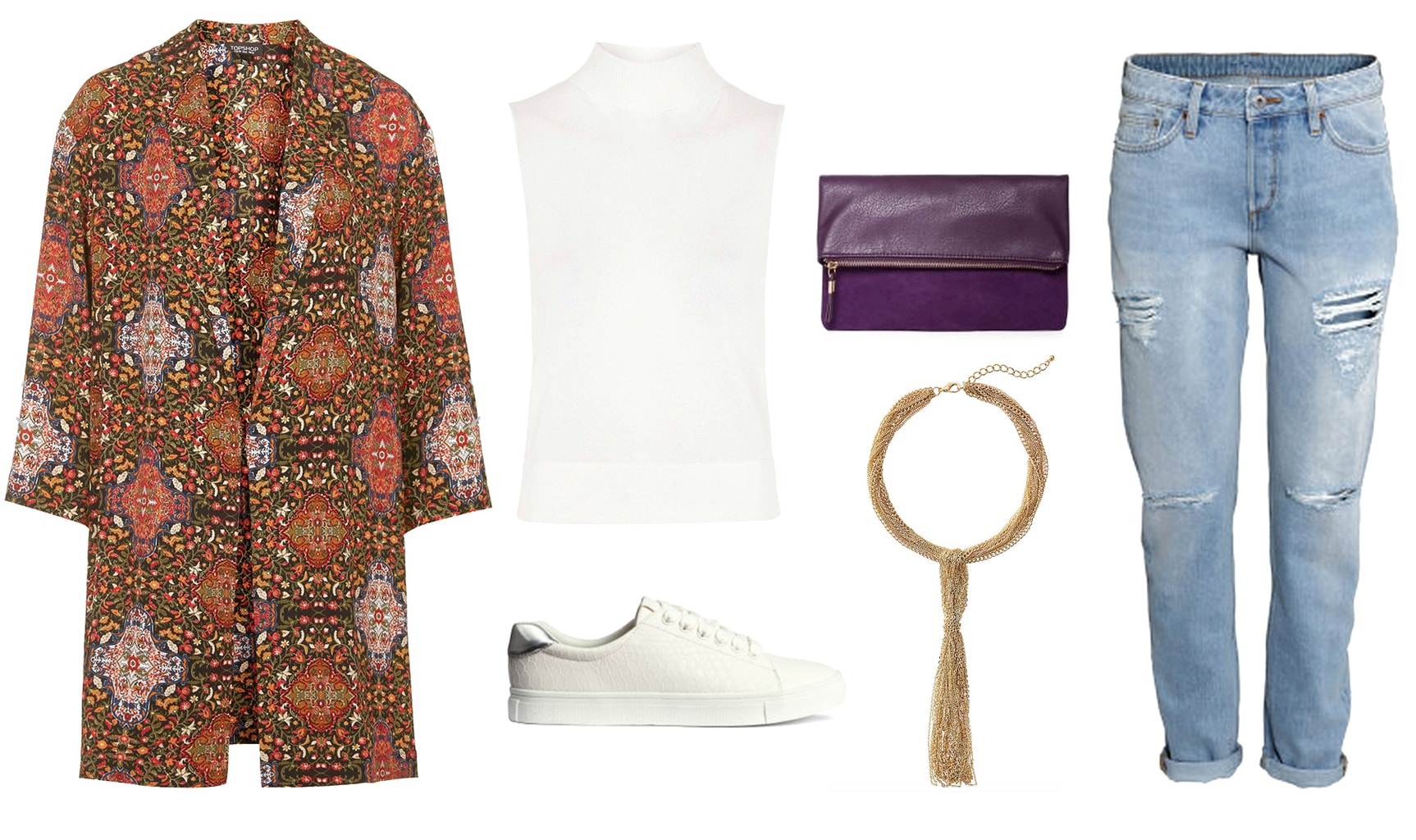 Products – Coat, Jeans, Turtleneck, Sneakers, Necklace, Clutch
Another shift coat, just because. This printed one is a bit more on the daring side, so you'll want to keep the rest of the outfit simple. But remember, simple doesn't mean boring!
A clean turtleneck and shoe paired with a light-wash boyfriend jean let the coat become the outfit's focus. And with that print, it definitely deserves to be. With a statement piece of jewelry and a pop of color with a bag, you're set to go anywhere, really. Switch out the sneakers for a heel, and add a smokey eye, and this look is instantly transformed for nighttime.
Textured Glamour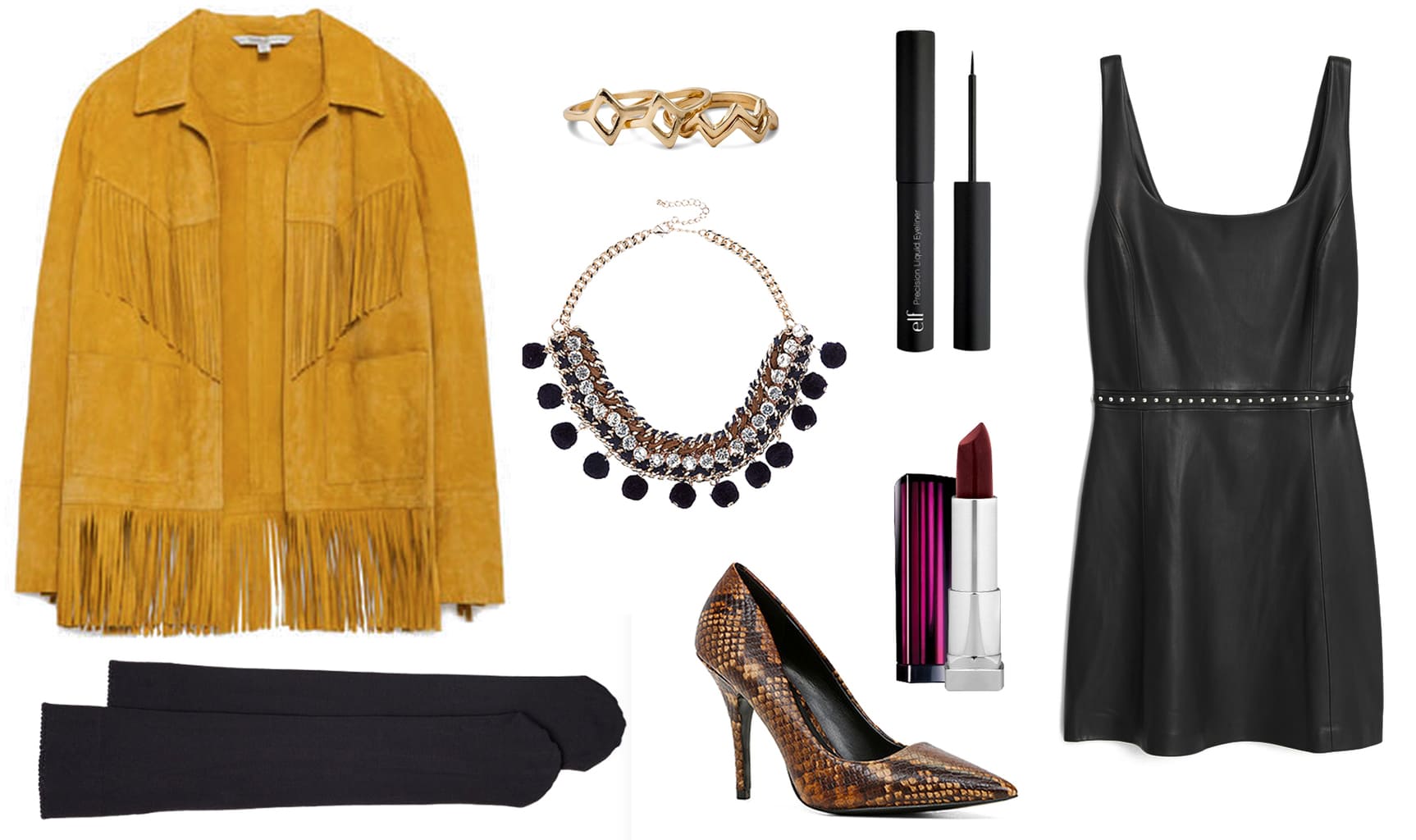 Products – Coat, Dress, Heels, Necklace, Tights, Lipstick, Liquid Eyeliner, Stackable Rings
Speaking of nighttime looks, this night-on-the-town ensemble is fire. Mixing textures is one of the easiest ways to keep an outfit interesting, without being overwhelming. Just keep in mind that if you're going to mix textures, keep prints to a minimum (like only in a clutch or a shoe.) The solids, if textured, will speak for themselves.
This color scheme is very saturated and on the darker side, perfect for a night of dancing or dinner and drinks. Not comfortable with a purple lip? Substitute with a similar color in a smokey eye. You'll be turning heads all night.
What do you think?
Do you have any of these chilly weather must-haves in your closet already? What do you wear when the weather gets dreary and cold? Do you have a favorite piece above? Don't forget to leave a comment. We love to hear from CF readers!