This post may contain affiliate links, which means we may receive a commission if you purchase through our links. Please
read our full disclosure here
.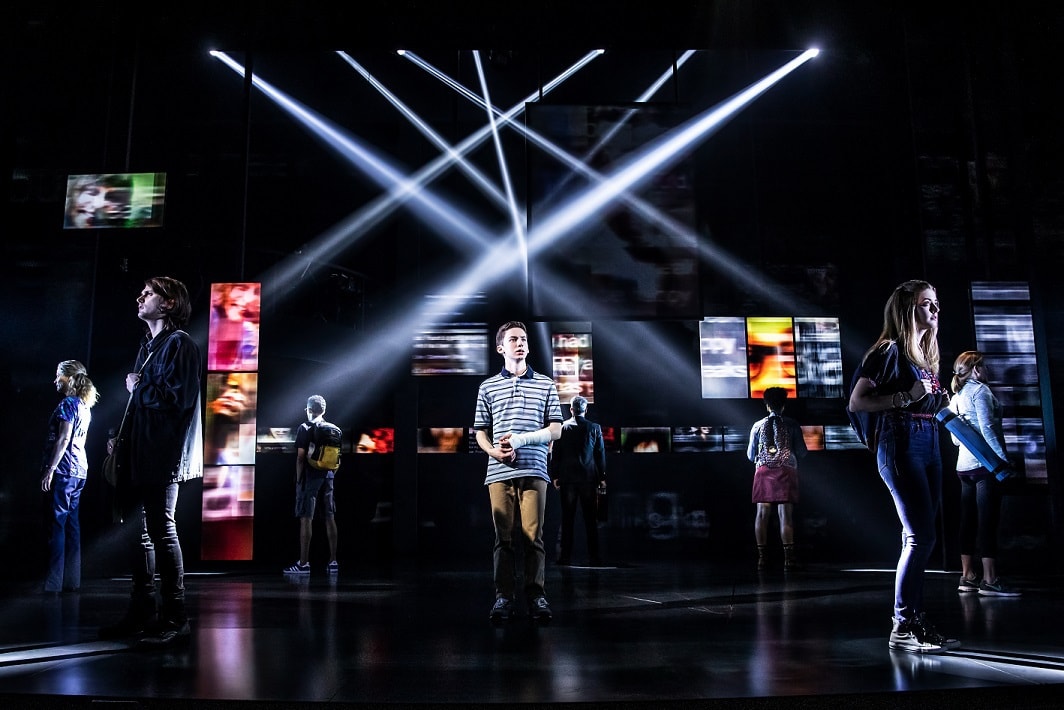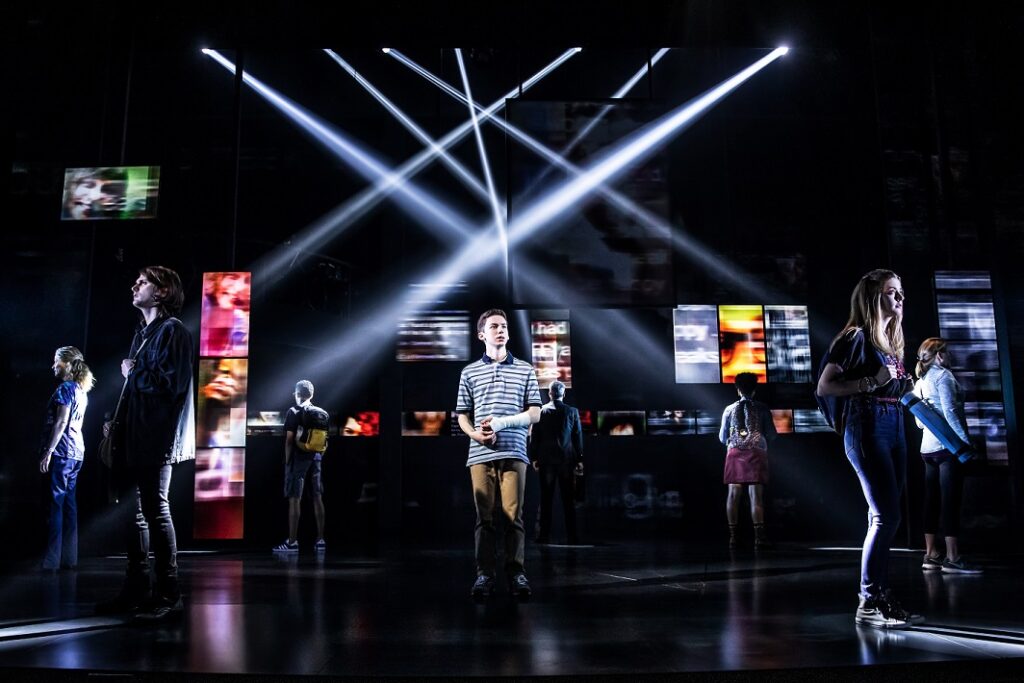 For the past few years, musicals have been thriving in pop culture. If you're like me and love both theatre and fashion, this means there's a jackpot of new outfit inspiration out there!
Last month, we drew inspiration from the show Hadestown. This time, we'll be dressing like the characters of the wildly popular musical Dear Evan Hansen.
About the Musical
Dear Evan Hansen is a Tony award-winning Broadway Musical that premiered in 2015 and has since become one of the most popular shows of its time.
The show focuses on Evan Hansen, a high school student with social anxiety. His therapist tells him to write letters to himself. Connor, the brother of his crush Zoe, finds one of his letters. After Connor dies by suicide, his parents discover Evan's letter and believe that it was written by Connor. Evan is believed to be Connor's friend, and Evan goes along with it. With his friends Jared and Alana, Evan starts an organization called, "The Connor Project" in memory of his "friend". Alana posts Evan's letter online and it goes viral. Evan must then decide whether to keep up the act or tell the others that he has been deceiving them.
Dear Evan Hansen has become incredibly popular with young adults due to its focus on mental health. It has been applauded for prompting conversation about the issues faced by many teens.
Dear Evan Hansen also has great costumes. Since the characters are present-day students, their costumes are easily translated into everyday college outfits. The costumes in the musical have changed over time, so I picked my favorites for this post.
Now that we've set the stage, let's get to the outfits!
Evan Hansen
"Waving through a window
I try to speak, but nobody can hear
So I wait around for an answer to appear"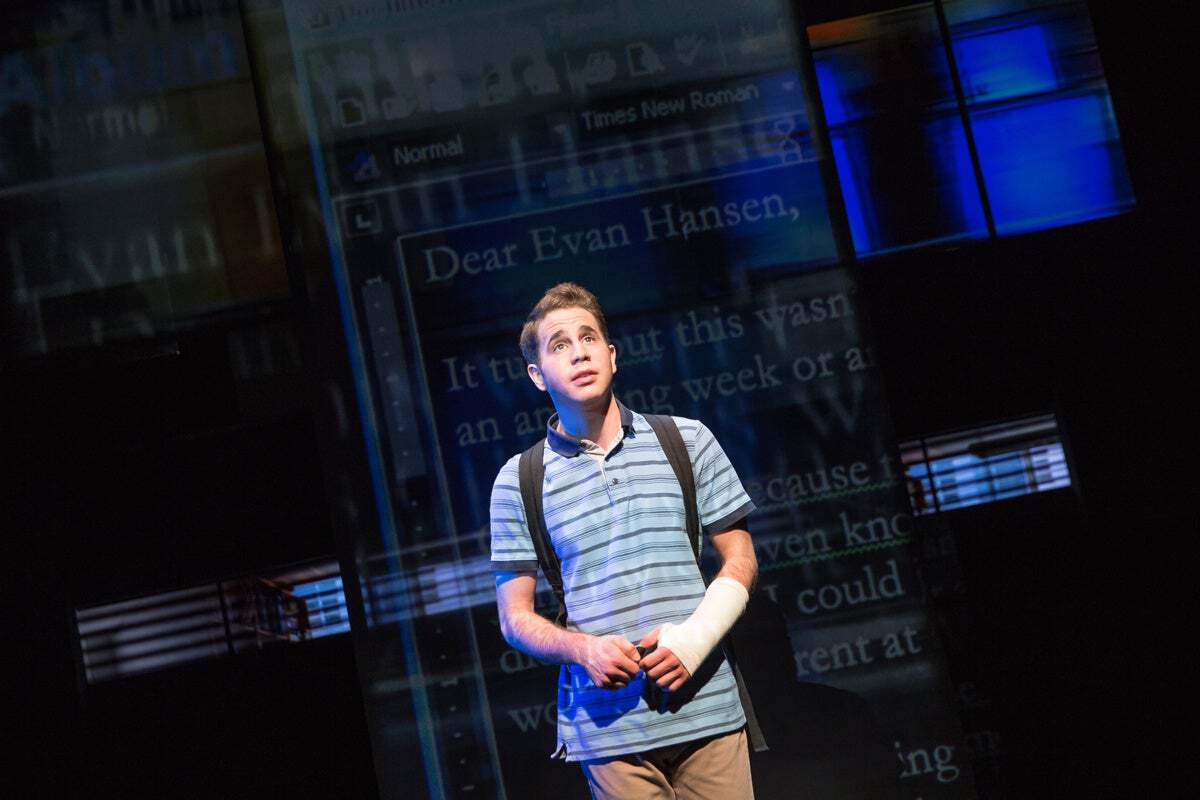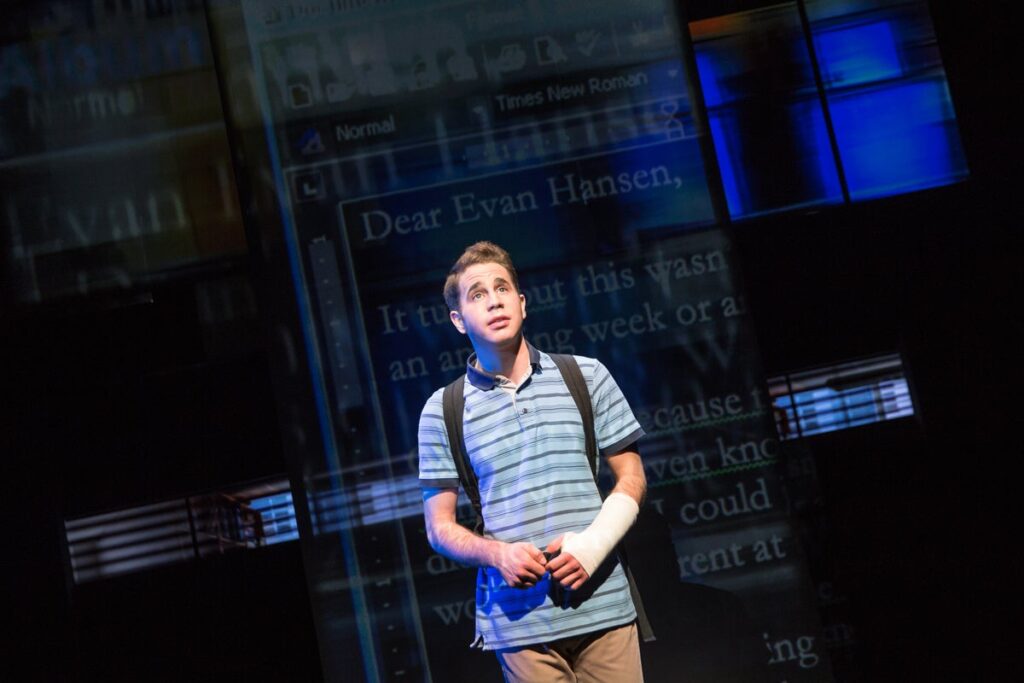 Evan Hansen is a senior in high school. He writes letters to himself to deal with his social anxiety. However, when one of his letters is found after Connor's death, he is believed to have been his friend. Through Connor's family, he finds the family that he never had with his single mom. Eventually, his deception starts to hurt the people that he loves.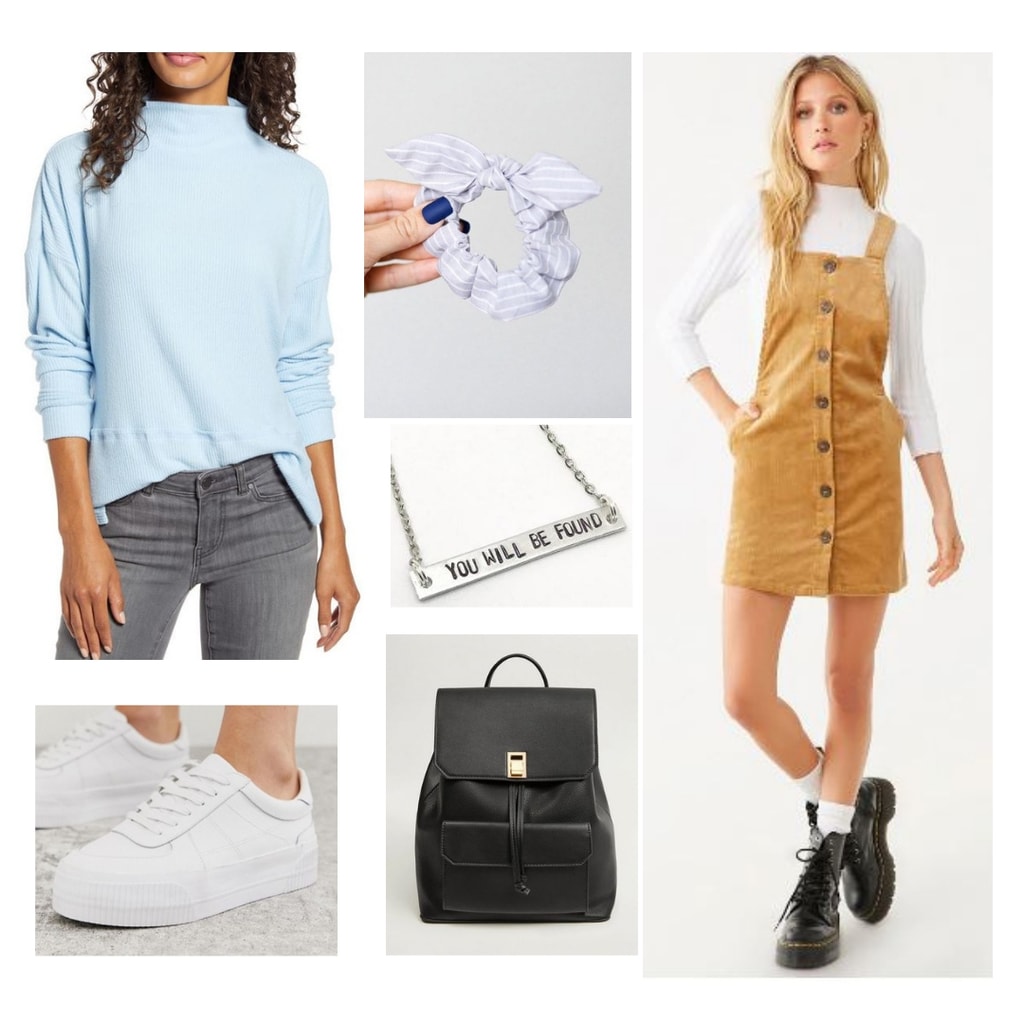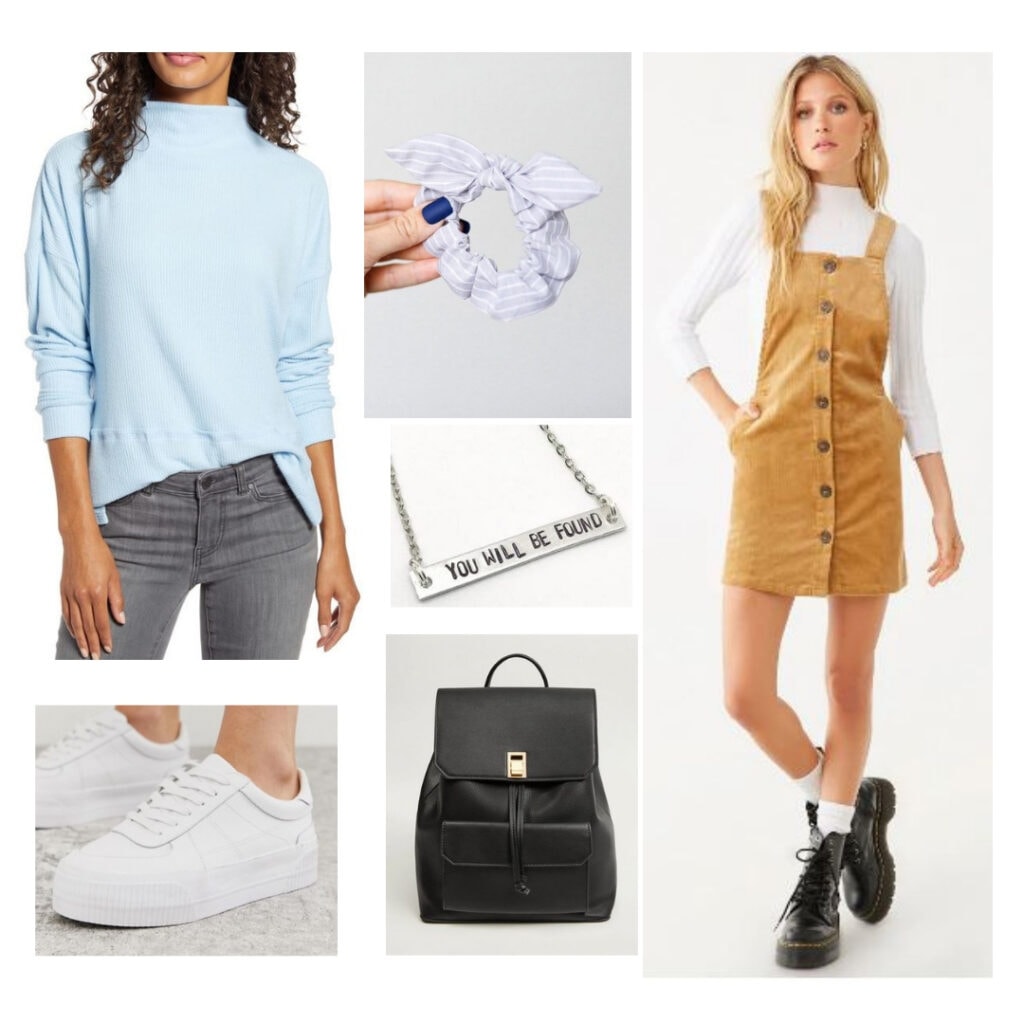 Products: Sweater – Nordstrom, Scrunchie – Etsy, Necklace – Etsy, Dress – Forever 21, Backpack – Mango, Sneakers – ASOS
While you might not want to sport a blue striped polo, you can still dress like Evan Hansen!
Take inspiration from his signature colors with a light blue sweater and tan dress. Comfy but trendy sneakers and a trendy take on his backpack make this outfit great to wear to class.
Incorporate an encouraging quote from the musical with a "you will be found" necklace.
Lastly, don't forget to wear Evan's signature stripes with a cute scrunchie!
Connor Murphy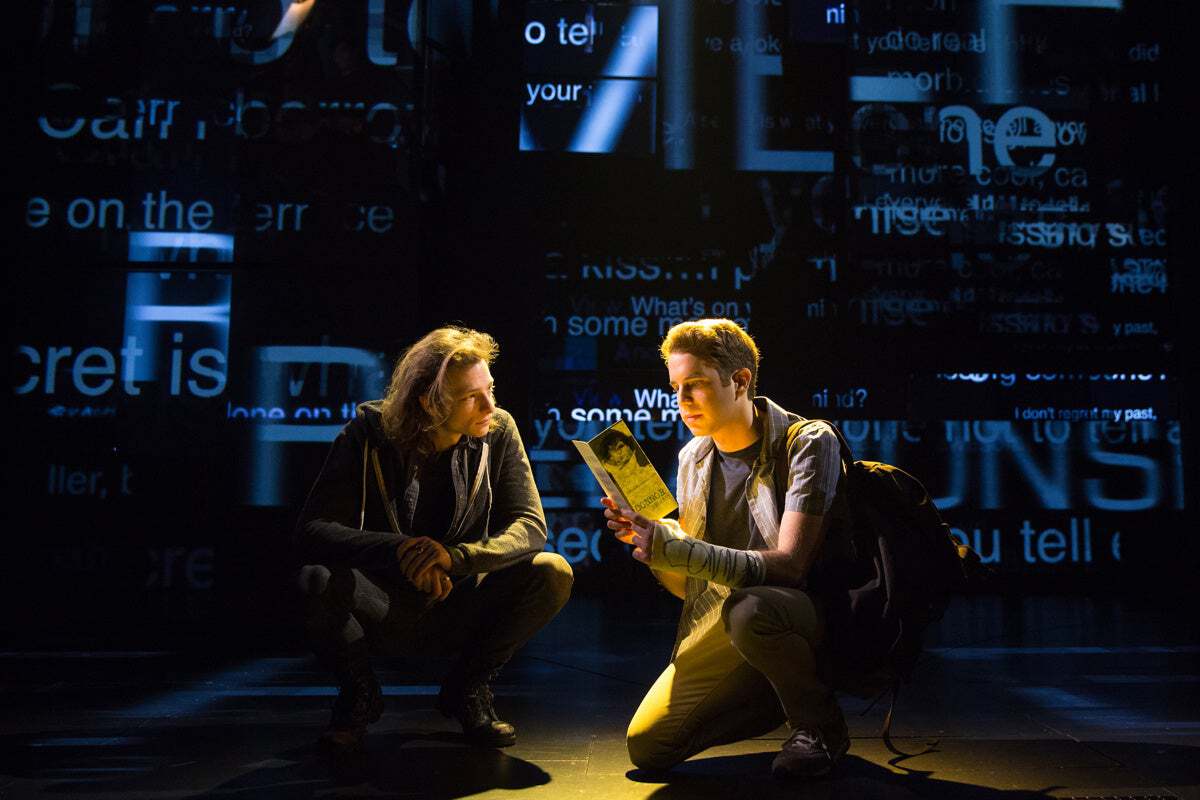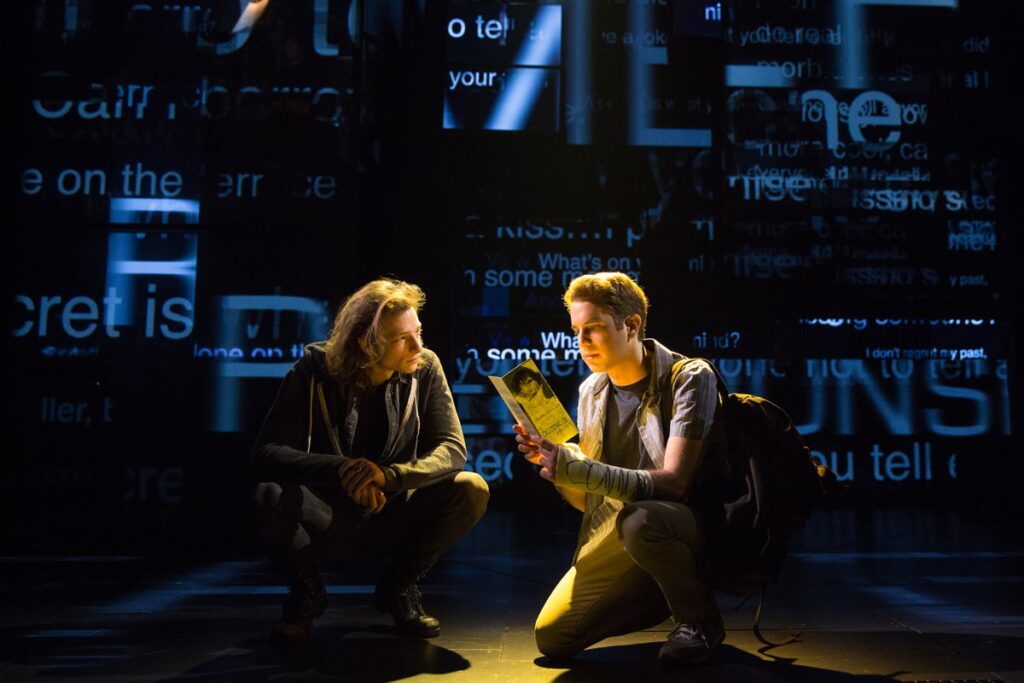 Connor Murphy dies towards the begining of the story, but reappears throughout the musical to give advice to Evan. He did not have friends, and turned to drugs. His family struggles with his death, as they feel that he didn't appreciate the opportunities they gave him.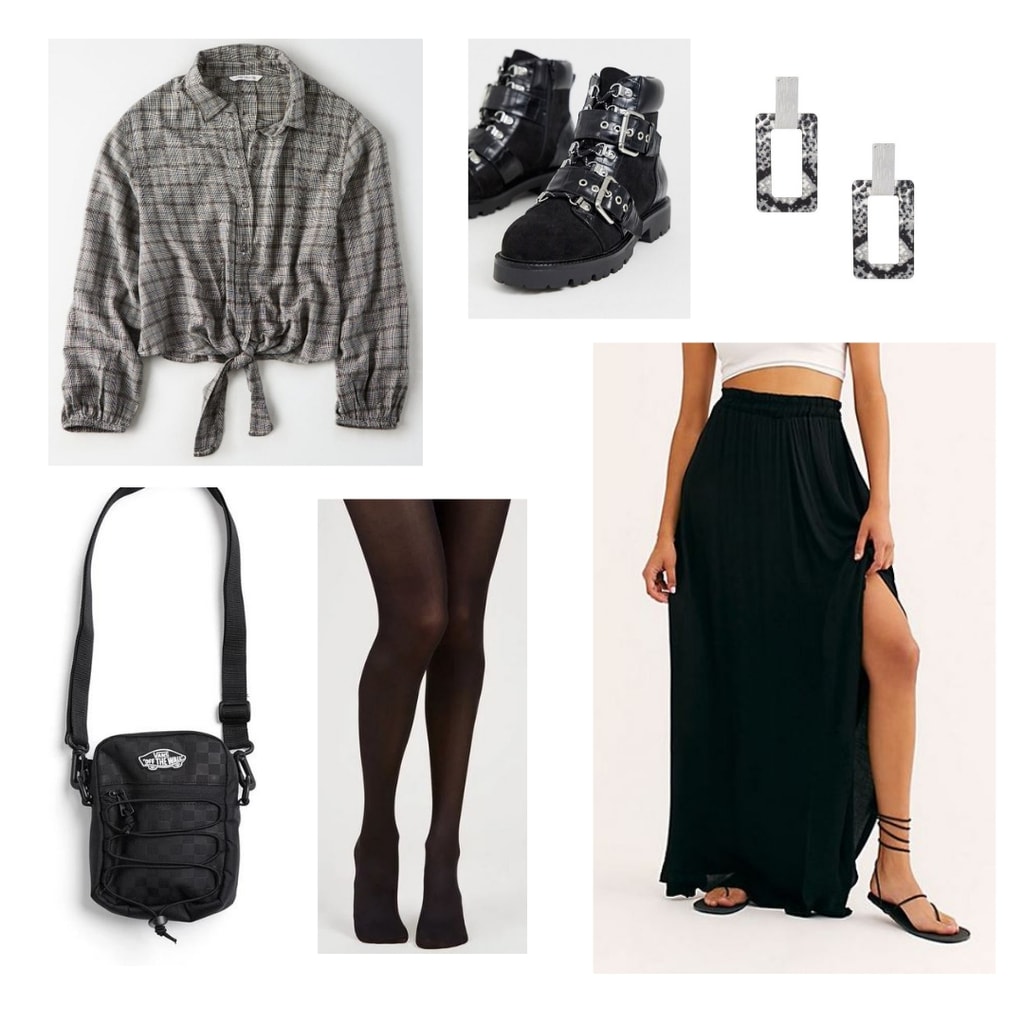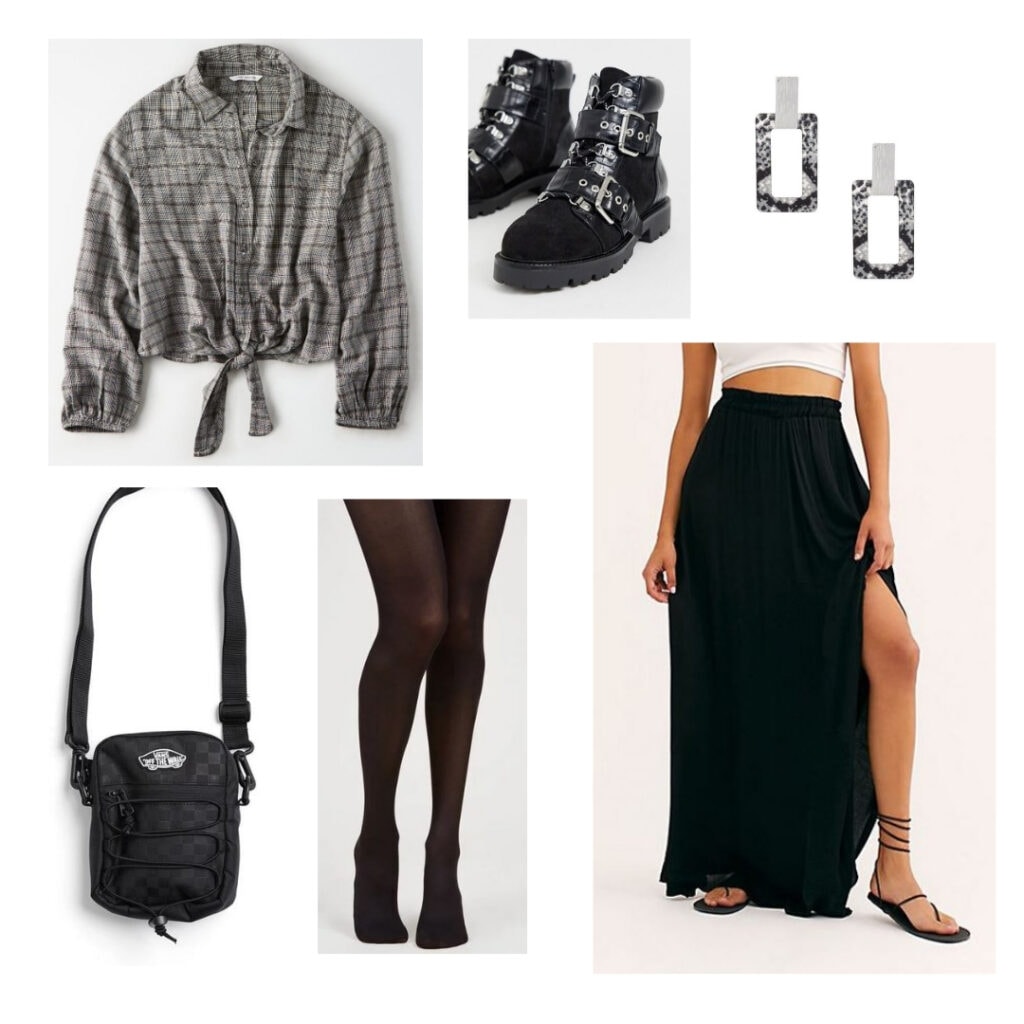 Products: Shirt – American Eagle, Boots – ASOS, Earrings – Icing, Skirt – Free People, Tights – Modcloth, Bag – Ban.do
Connor's style is dark and casual. To imitate his look, this Dear Evan Hansen outfit is perfect.
To start, wear a plaid shirt like the one he wears in the show. Instead of jeans, wear a black maxi skirt and tights. Combat boots are right on brand. Finish the look with edgy earrings and a cool crossbody.
Zoe Murphy
" Why should I play the grieving girl and lie
Saying that I miss you
And that my world has gone dark without your light? "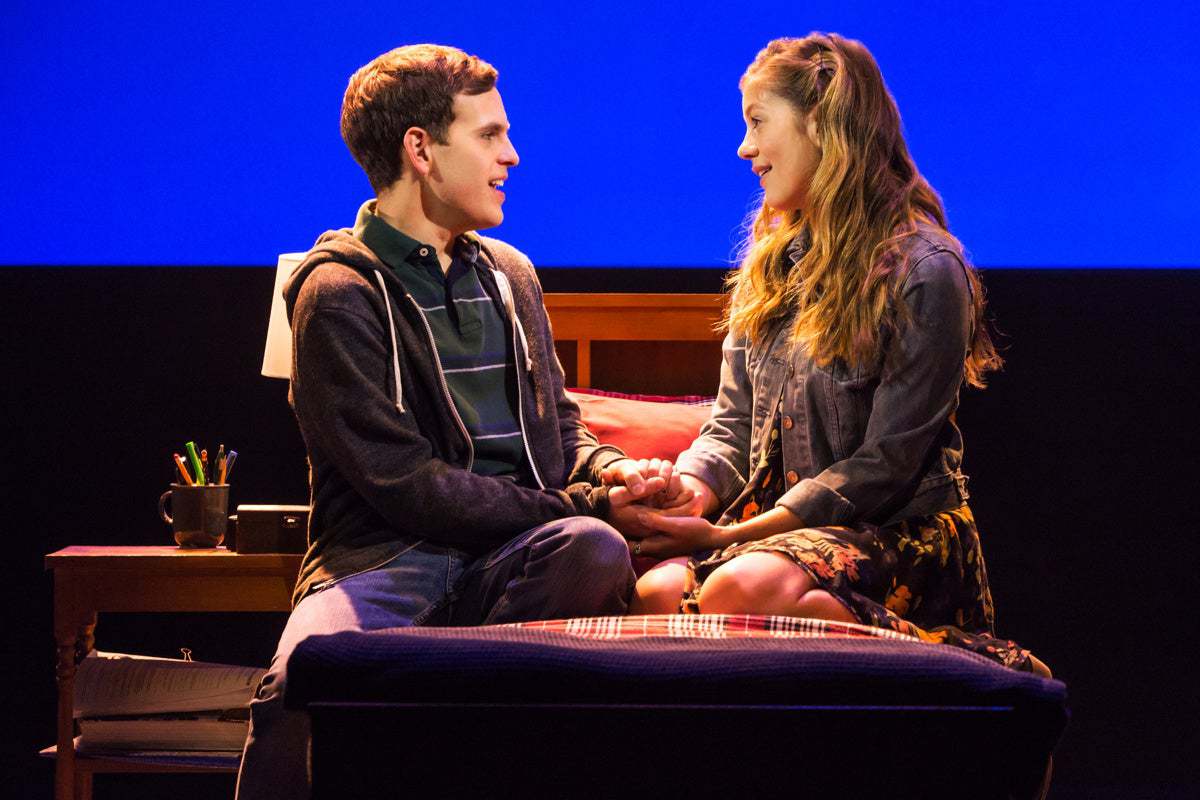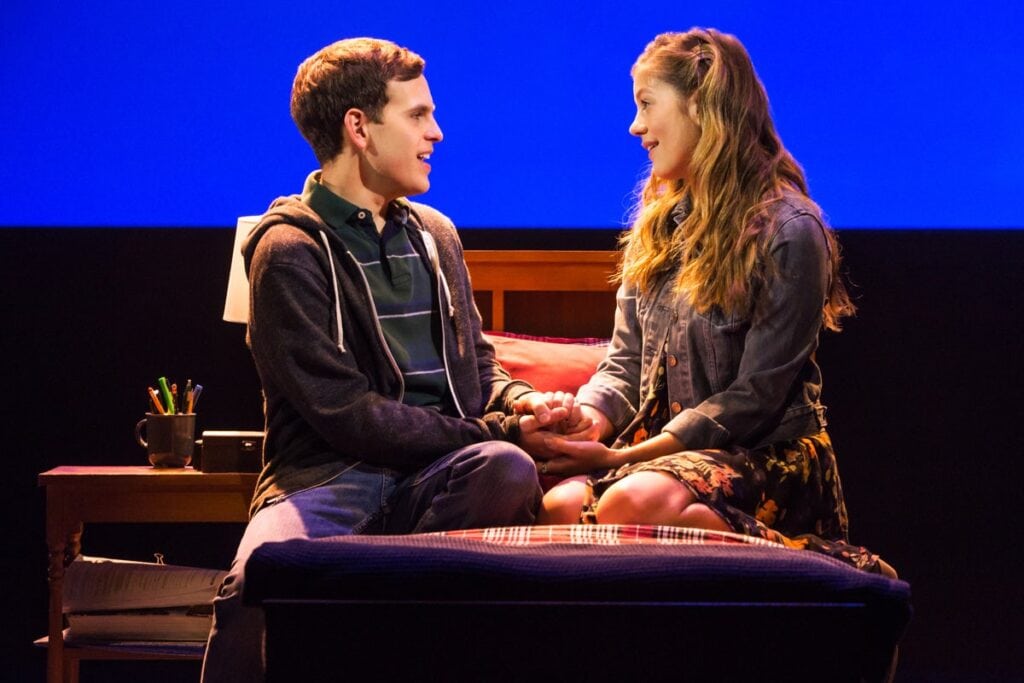 Zoe Murphy is Connor's sister and Evan's love interest. She wishes that she had been closer to Connor. Evan takes advantage of this to become close to her by telling her about her brother.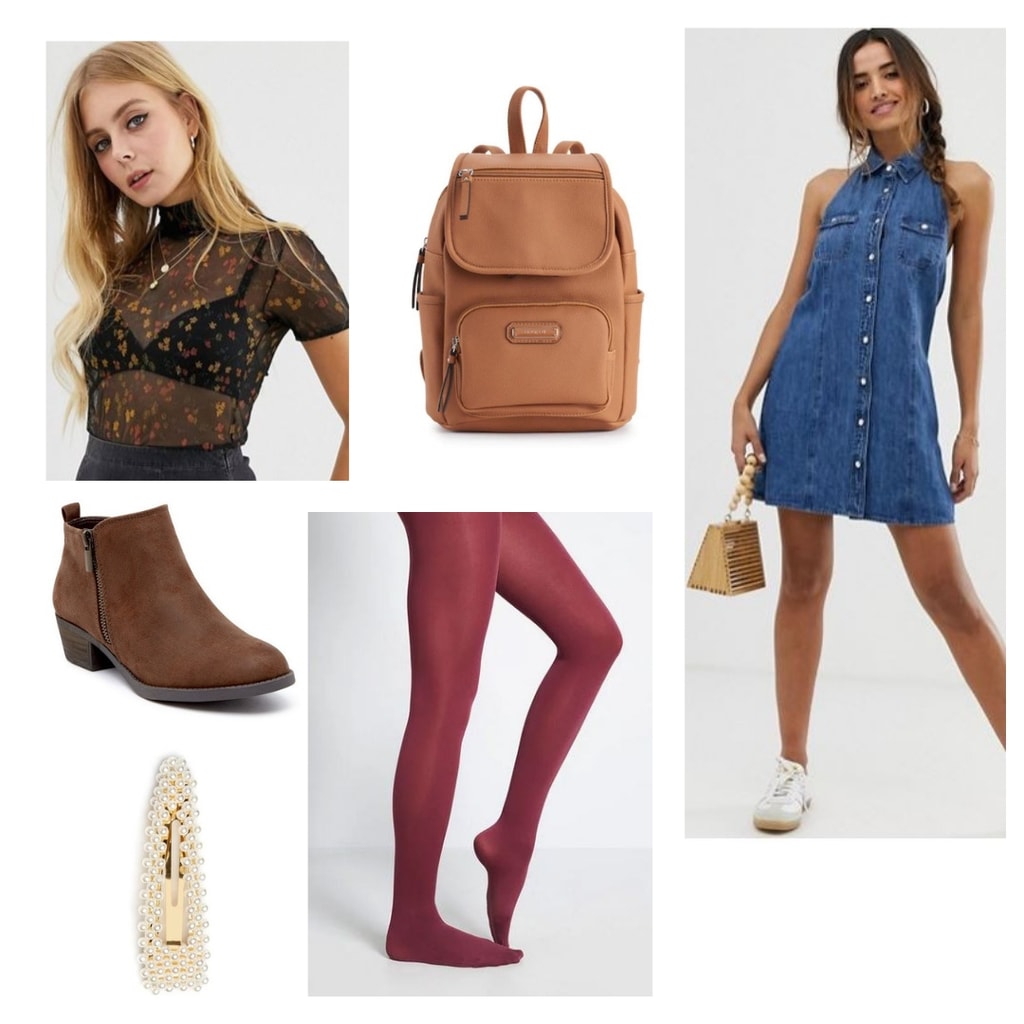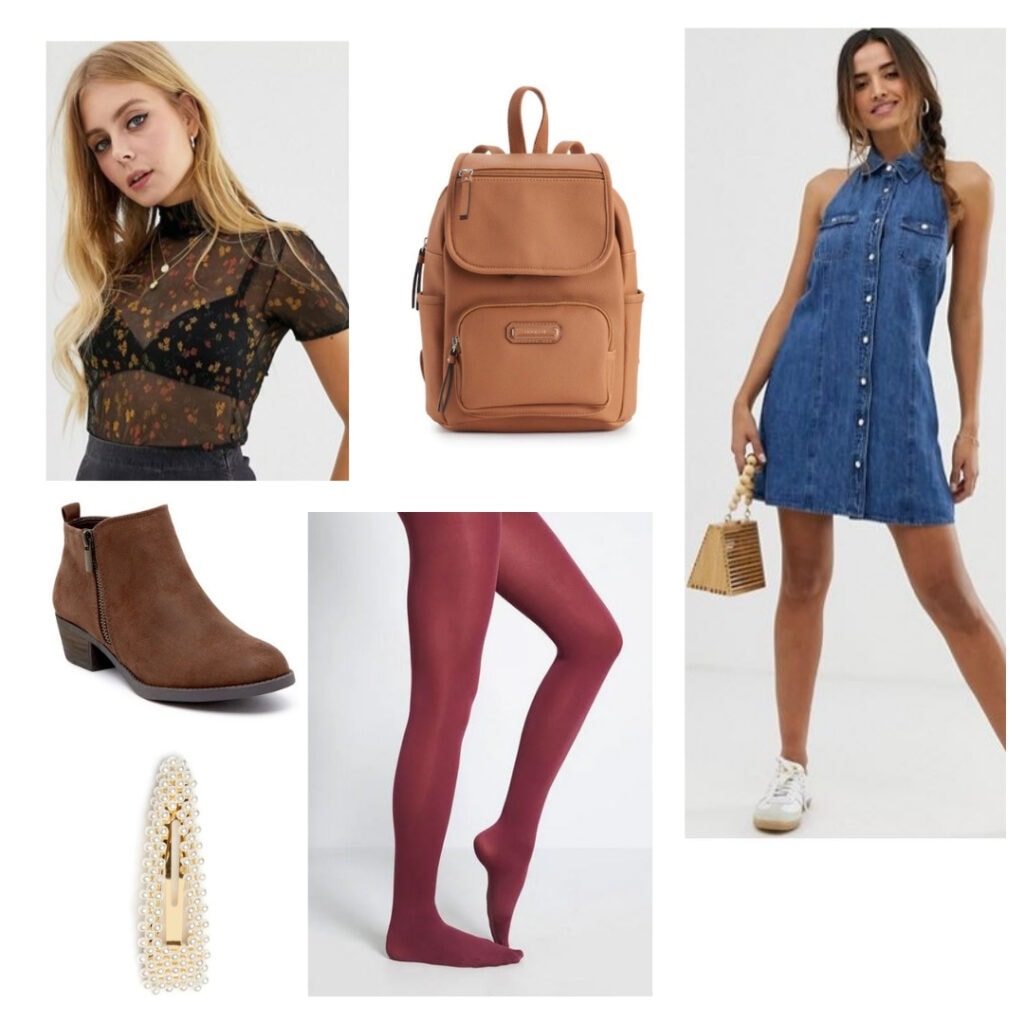 Products: Shirt – ASOS, Backpack – Kohls, Dress – ASOS, Tights – Modcloth, Hair Clip – Ban.do, Boots – Nordstrom Rack
In the musical, Zoe wears a classic denim jacket and floral dress. Here's an update on her outfit using Fall 2019 trends.
Incorporate Zoe's denim jacket with a fun denim dress. Under the dress, wear a sheer floral top and burgundy tights.
Accessory-wise, brown boots are a fall go-to. Use a trendy pearl barrette to get Zoe's signature pulled back hairstyle. Add a faux leather backpack and you're ready for class!
Alana Beck
" There's a place where we don't have to feel unknown And every time that you call out
You're a little less alone "
Alana Beck is Evan's classmate. She helps him start the Connor project, and posts Evan's letter online. As the story goes on, she starts to find inconsistencies in Evan's letters.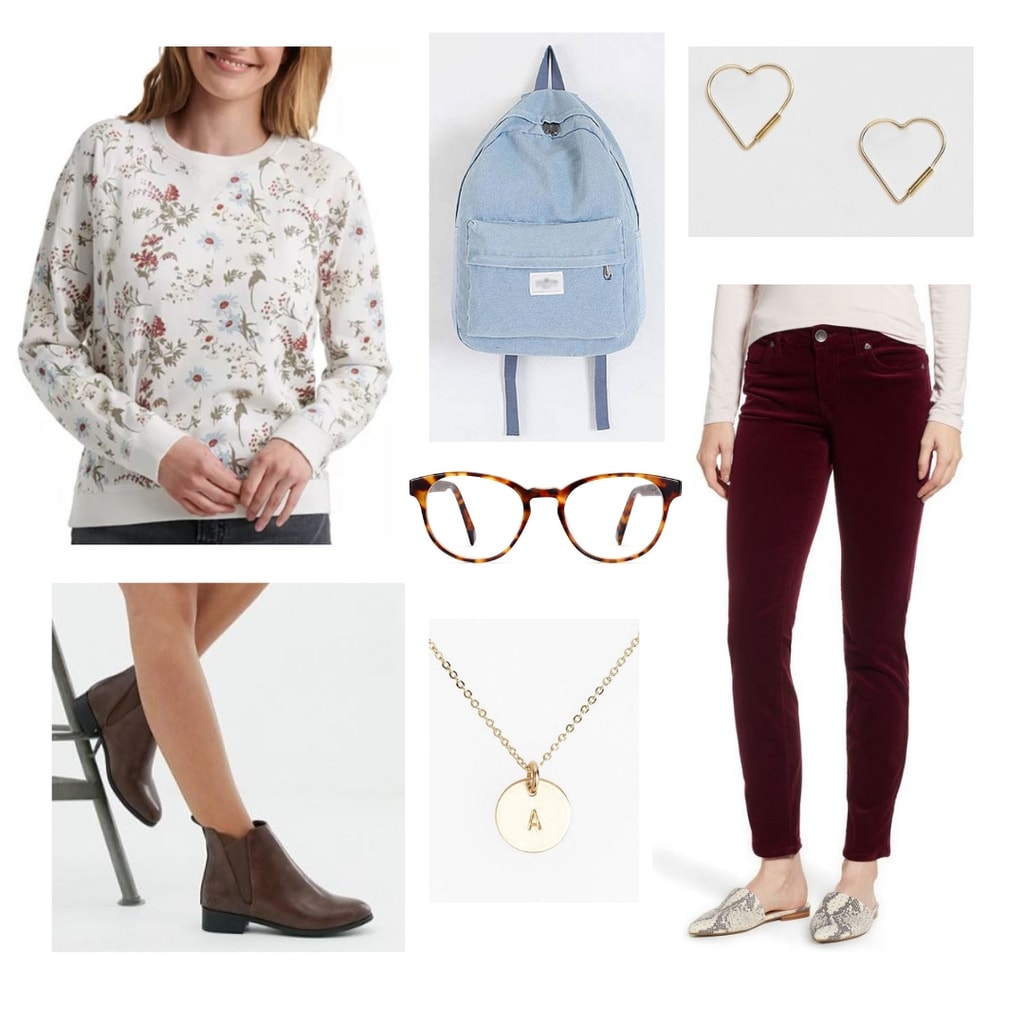 Products: Sweatshirt – Macys, Backpack – Etsy, Earrings – ASOS, Jeans – Nordstrom, Necklace – Nordstrom, Glasses – Warby Parker, Boots – ASOS
Alana's style is perfect for college! This Dear Evan Hansen outfit is a look that you could easily wear to class this fall.
A floral sweatshirt like Alana's is such a versatile piece that will be in style for a long time. The jeans and boots bring some warm fall tones to the outfit. To incorporate Alana's denim jacket in a more subtle way, check out this classic denim backpack!
Heidi Hansen
"Another stellar conversation for the scrapbook
Another stumble as I'm reaching for the right thing to say
I'm kinda coming up empty
Can't find my way to you "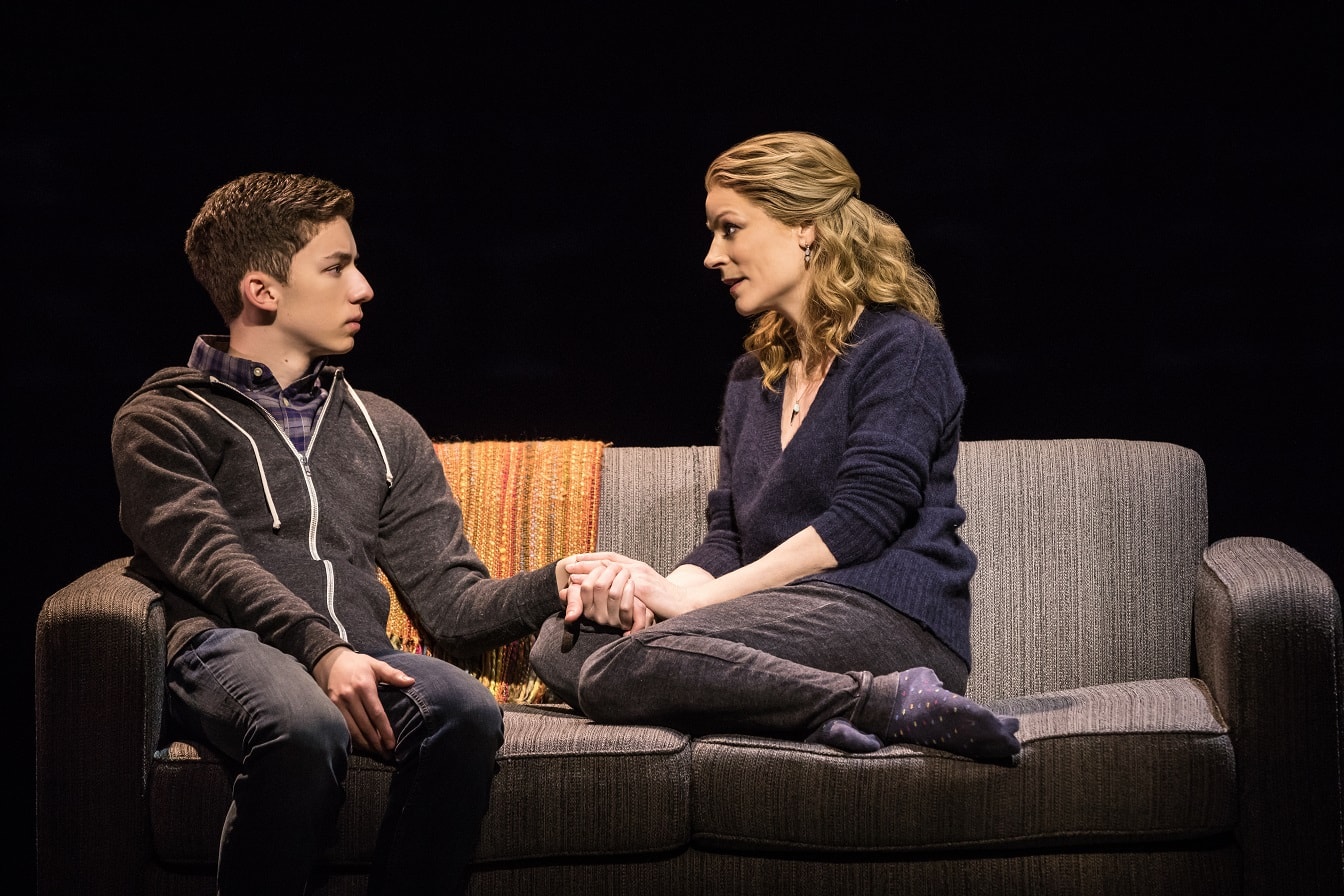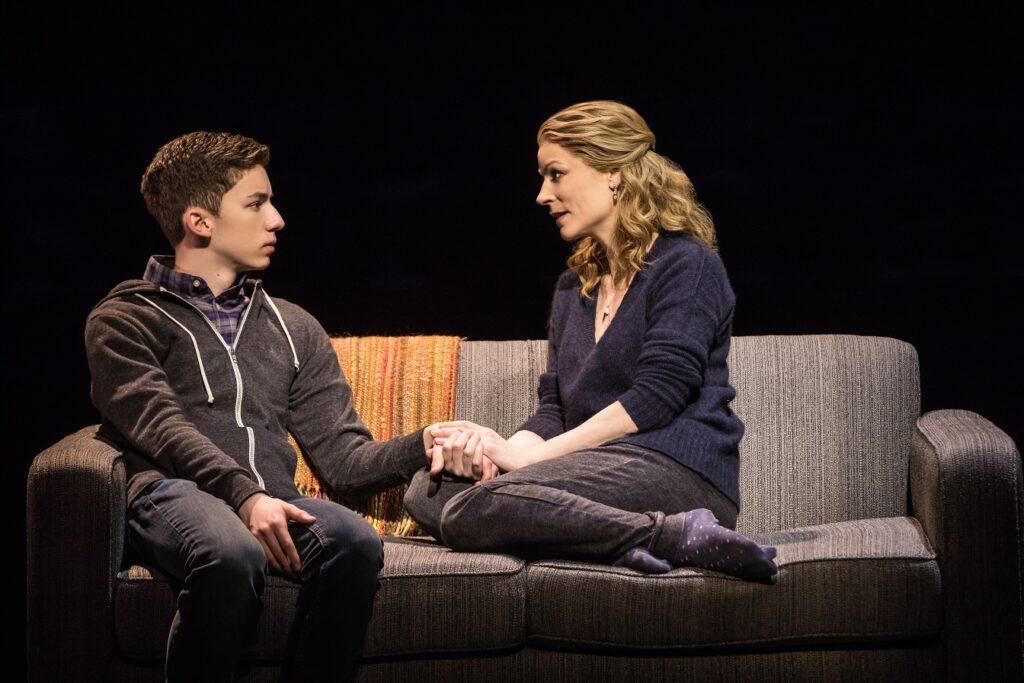 Heidi Hansen is Evan's mother. She raised him by herself after Evan's father left them. It hurts her to see Evan becoming close to Connor's family after Connor's death, as she feels that he is rejecting her. She struggles to understand Evan's problems.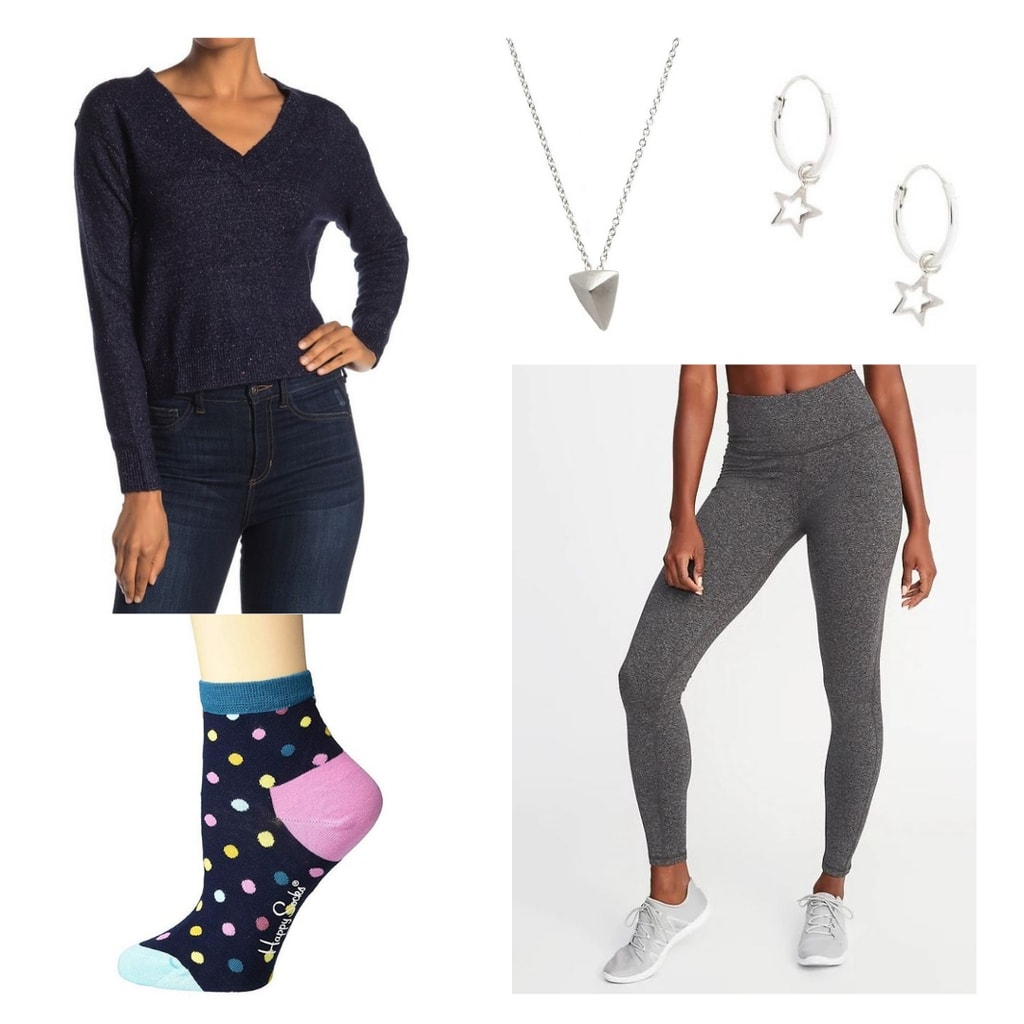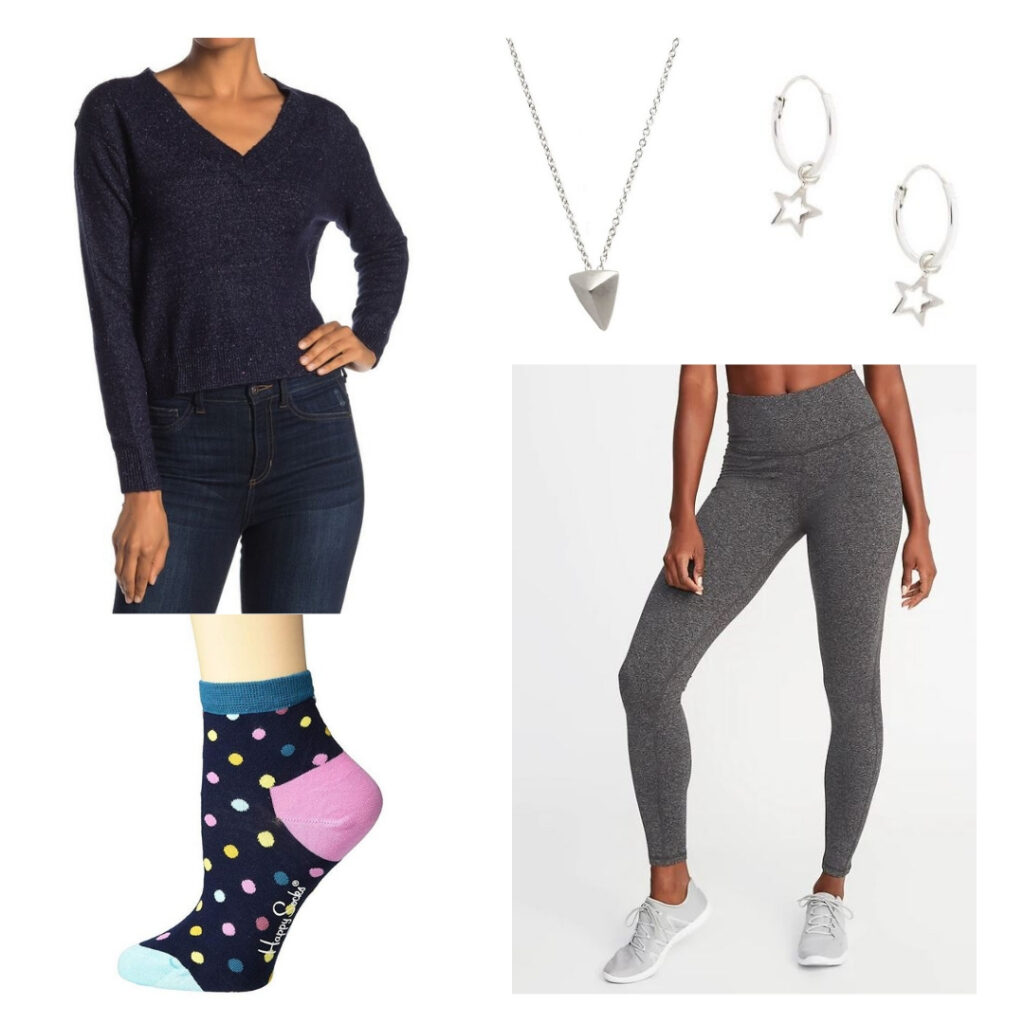 Products: Sweater – Nordstrom Rack, Necklace – Dog Eared, Earrings – Icing, Leggings – Old Navy, Socks – Zappos
This cozy outfit would be perfect for a relaxed fall weekend. The sweater makes this outfit a little nicer then the typical t-shirt and leggings, but it's still comfortable.
And how cute are these polka dot socks? They really tie the outfit together and add a bit of fun.
Would You Wear These "Dear Evan Hansen" Outfits?
What do you think of our Dear Evan Hansen fashion guide? Which outfit was your favorite? Let us know in the comments!