This post may contain affiliate links, which means we may receive a commission if you purchase through our links. Please
read our full disclosure here
.
Every week, I scour the web to find inspiring outfits on your favorite celebs and help you recreate their looks! This week, I was inspired by Alexa Chung, Lucy Hale, and Jessica Biel. Read on to see how you can get their looks for yourself.
Celebrity Look #1: Alexa Chung's Chic Plaid
https://www.instagram.com/p/BsOWCPQnm8s
Style star Alexa Chung roamed the NYC streets in a fashion-forward look featuring a red plaid statement coat.
In addition to her eye-catching outerwear, Alexa wore some bootleg jeans, a marled gray beanie hat, and black lace-up booties.
Outfit Inspired by Alexa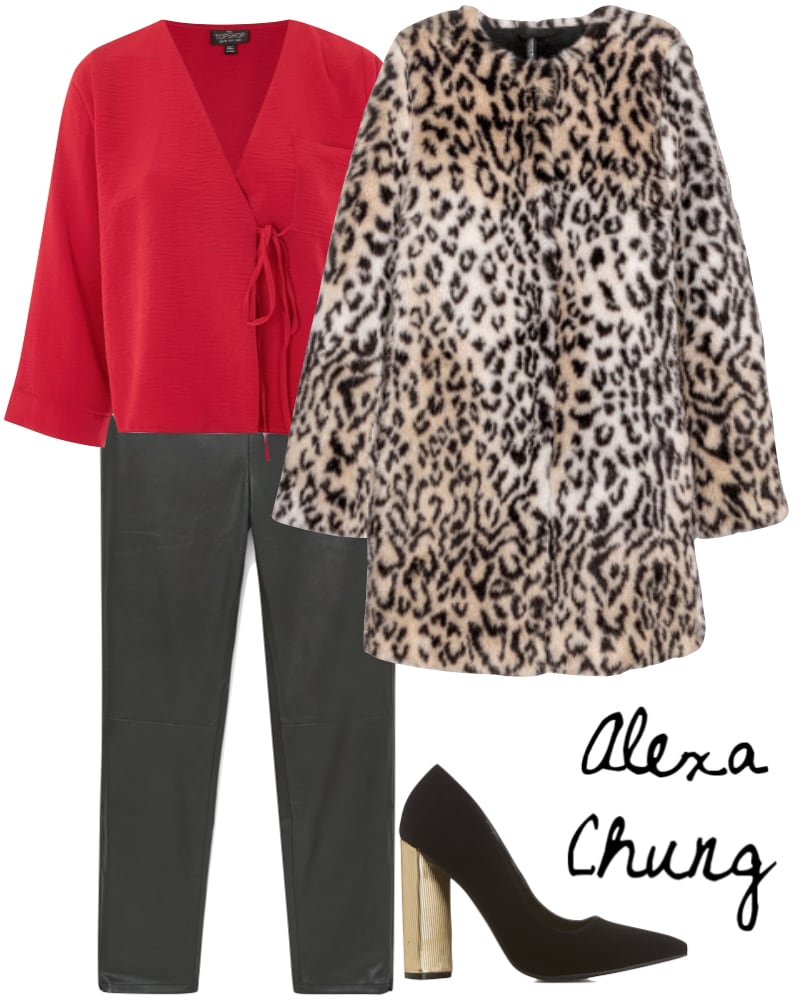 Products: Coat – American Eagle, Jeans – Madewell, Hat – Old Navy, Booties – Amazon
It can be hard to feel put-together when you have to dress for the cold weather, but an eye-catching coat is a great way to add a stylish look to your winter outfits.
This red plaid mid-length coat has a similar vibe to Alexa's, and looks fashionable with some kick flare or demi-bootleg jeans.
Wear a cozy sweater from your own wardrobe underneath, and accessorize with a marled gray knit beanie hat.
To complete this Alexa-inspired ensemble, opt for a pair of black lace-up mid-calf booties.
Celebrity Look #2: Lucy Hale's Feminine Faux Fur
Does Lucy Hale ever not look perfectly on point?
While doing some shopping at Urban Outfitters (she's just like us!), Lucy rocked a fun faux fur coat over a simple jeans and t-shirt combo.
Lucy's dusty pink faux fur, along with her white ankle booties, gave her casual outfit a more glam, feminine vibe.
Outfit Inspired by Lucy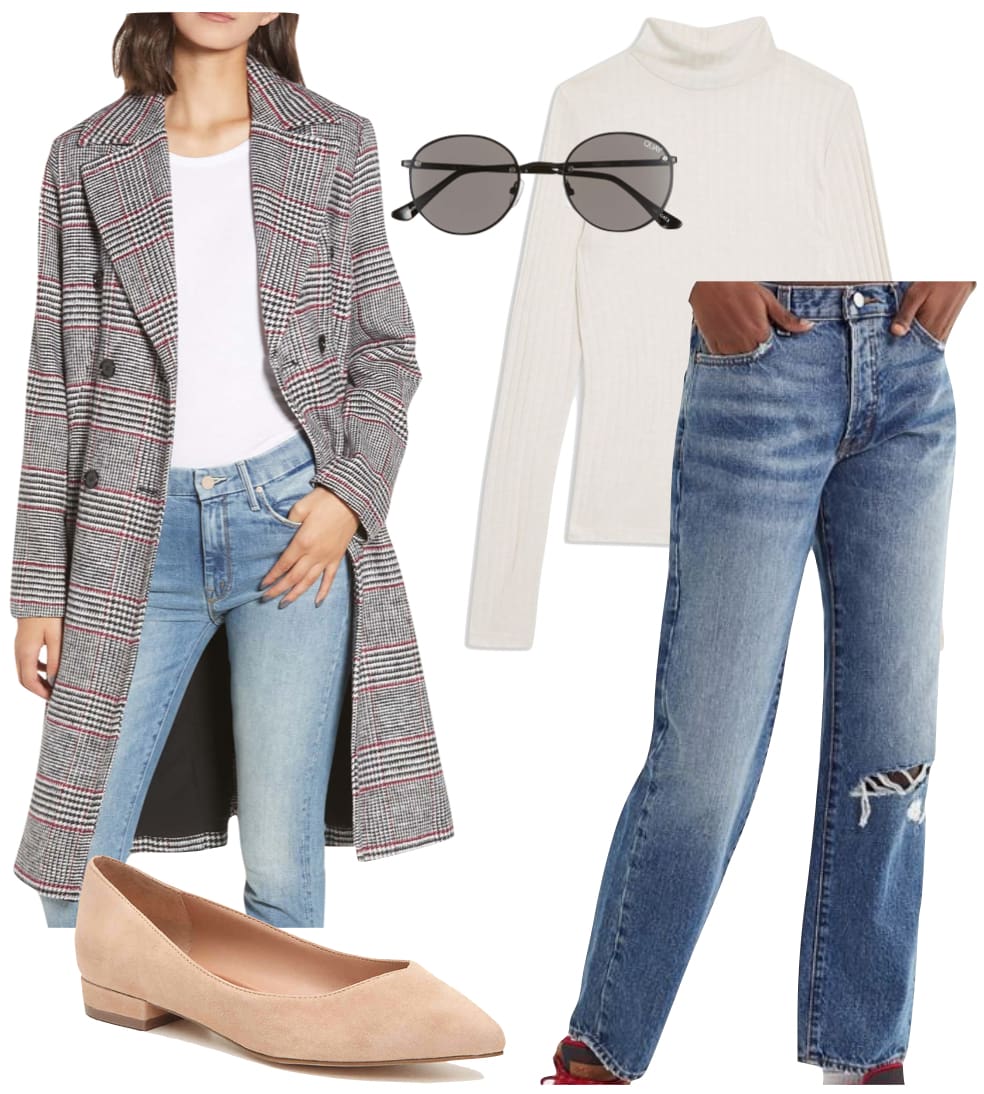 Products: Coat – Nordstrom Rack, T-Shirt – H&M, Jeans – Shopbop, Hat – Zumiez, Booties – Target
Lucy's look goes to show what a difference outerwear can make.
Start with a super simple combo: a short white t-shirt, some straight leg jeans, and a light blue baseball cap – essentially the perfect uniform for a day off.
Then, give the laid-back look Lucy's fun, glam vibe by wearing a pink (or other brightly colored) faux fur jacket and some chic white ankle booties.
Celebrity Look #3: Jessica Biel's Casual Chic
https://www.instagram.com/p/BsW_tq6FO7s
Jessica Biel did some shopping in a chic yet casual look this past week, wearing a long white and black plaid coat and some cool, studded ankle booties.
Jessica let her structured coat take center stage and rounded out her ensemble with black skinny jeans, a white beanie hat, and some dark sunnies
Outfit Inspired by Jessica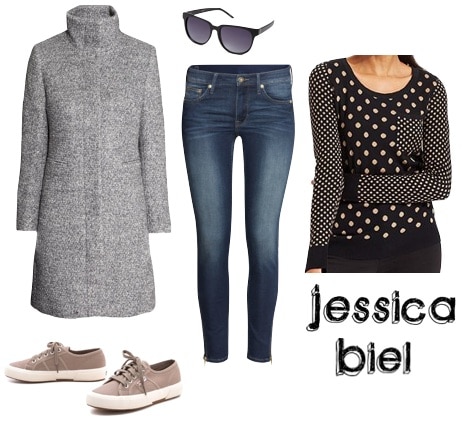 Products: Jeans – Topshop, Coat – Lulu's, Sunglasses – Madewell, Hat – Urban Outfitters, Bag – DSW, Booties – Saks Off Fifth
Plaid coats have been a major trend this season, and for good reason; they instantly make any outfit look chic and put-together.
Some black skinny jeans are the foundation for Jessica's look; opt for eye-catching booties and outerwear to give the outfit its stylish appeal. These black ankle boots with silver studs are a perfect dupe for Jessica's, as is this long black and white plaid coat.
Accessorize with a white knit beanie hat, a black chainlink crossbody bag, and some dark sunglasses.
What do you think?
Which outfit would you be most likely to wear? What other celebs would you like to see featured? Leave a comment and let us know!