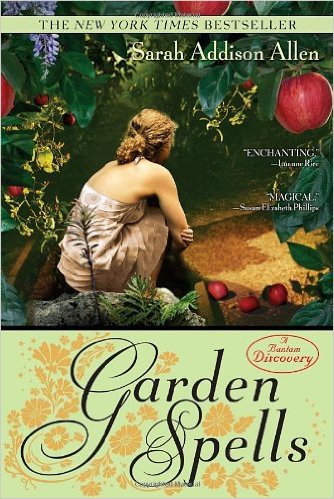 When I moved to Asheville, NC, I became fascinated by the literary figures that had populated the city in the past. Asheville is the birthplace of famous author Thomas Wolfe and the place of death for the tragic Zelda Fitzgerald. Authors like Neil Gaiman and John Green have been known to pop in every once in a while, while others claim Asheville as their home. One of those authors is Sarah Addison Allen.
Sarah Addison Allen's books are like getting a warm hug while simultaneously being punched in the gut: They mix love and family with secrets and lies, plus a hint of the occult. Allen describes her novels as "Southern fried magic realism" and the term fits. Her debut novel, Garden Spells, tells the story of the Waverley women, who are dealing with dirty secrets, small town politics, and the magical talents that set them apart from the other families of Bascom, North Carolina.
I talked about magical realism in Friday's article about Isabel Allende, and while both Allende and Allen's work deals with family centered mostly around women, their approaches do differ. While Allende moves all around the world and covers multiple generations of families, Allen's books are grounded very much in Southern culture and typical focus on a single peer group.
Garden Spells is heartbreaking, uplifting, and one you won't soon forget. Below, I've created four outfits inspired by this Southern fried novel:
Practical Magic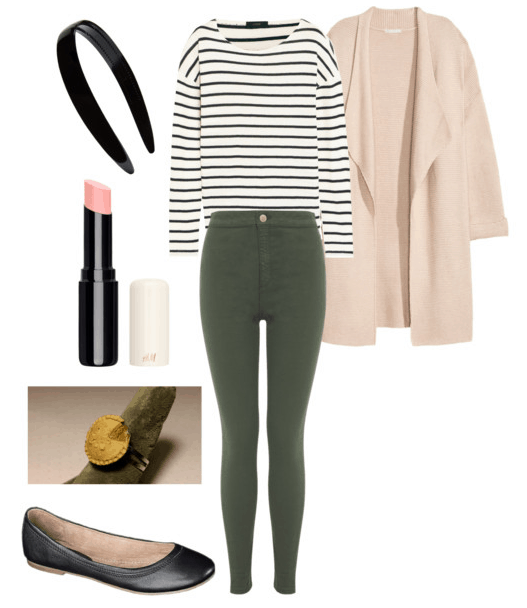 Products: Shirt, Cardigan, Pants, Shoes, Headband, Ring, Lipstick (in Nostalgia Haze)
The novel's main plot focuses on two sisters, Claire and Sydney, and Sydney's young daughter Bay. Sydney comes home after a long absence and she and Claire must learn to live in the same house once again, when they are worlds apart personality-wise.
This is a practical outfit that the older sister, Claire, might wear. A striped top is a staple in any wardrobe, while olive green pants are a practical pairing. Keep it simple yet sweet by adding a pale pink cardigan and ballet flats. A pale wash of lipstick is easy to maintain and the cute little pie ring is a wink to Claire's love of baking. The headband is another Claire symbol, as her dreamy love interest Tyler loves her in a headband. Pull your hair back with one and get ready to make magic!
Sisterly Love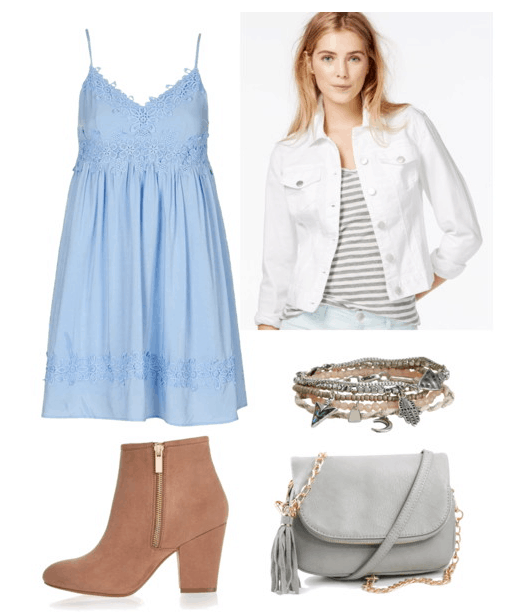 Products: Dress, Boots, Jacket, Purse, Bracelet
Sydney and Claire are often frustrated with each other. Sydney left after a high school heartbreak, and Claire resents Sydney's not contacting the family afterwards. At the start of the novel, Sydney returns to town with her daughter Bay, and the sisters must learn to forgive each other and regrow their bond. In this outfit, I took inspiration from Claire, Sydney, and Bay, and the bonds that they share.
Sundresses are amazing and if weather allows, they should be worn everywhere, always. (At least, that's how I see it.) Pair this lovely blue one with a white denim jacket, which might be even more versatile than your typical blue one. This mix melds the practicality of Claire with the more rebellious Sydney. Those gorgeous boots add a subtle pop of color that reminds me of Bay somehow, as do these eclectic bracelets. Finish it all off with a cross-body bag and you're ready to start your own adventure.
At Home in Bascom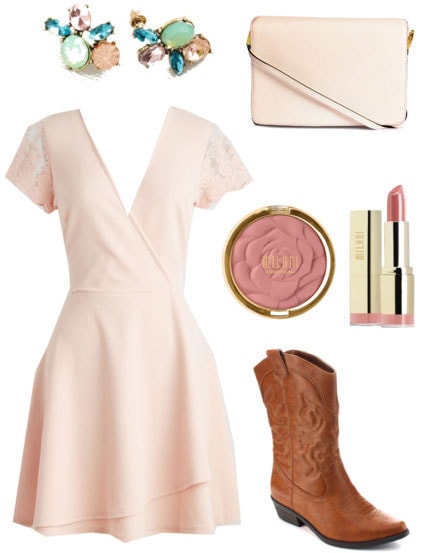 Products: Dress, Bag, Boots, Earrings, Blush, Lipstick (in Nude Creme)
Bascom is a town that is both enchanting and infuriating. Everyone in town is involved in everyone else's business, sometimes to a dangerous extent. We readers meet close relatives and friends that have us gushing with glee, and old rivals that make us want to climb into the book and shake them. While the Waverleys are set apart from the rest of town by their talents – something Sydney resents – the other citizens are just a creatively written as the Waverleys.
Start off with a sweet dress and some statement earrings to represent the more upper-class members of Bascom, a faction of the town that is explored in the Waverleys' backstory. Make sure to rock your makeup – a proper Bascom lady never leaves the house with her lipstick and a blush to match. The matching bag creates a monochrome vibe, and cowboy boots keep you grounded in Southern inspiration. If someone ever tells that you can't wear cowboy boots, ditch them, because you don't need that kind of negativity in your life.
Magic Tree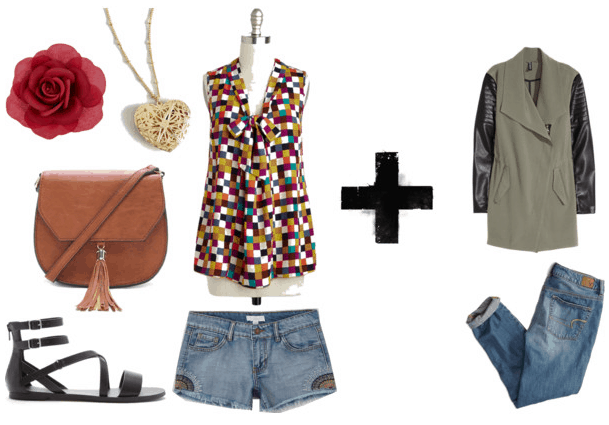 Products: Shirt, Shorts, Sandals, Bag, Necklace, Flower Clip // Coat, Jeans
The apple tree in the Waverley's backyard plays a big part in the story. Allen has described it as "a character in itself" but it has an even larger role near the story's ending, the details of which I won't reveal.
To channel this "character", start off with a statement top and pair it with embroidered shorts. Now keep cool with sandals, an easy saddle bag, and a delicate necklace. Pull it together by twisting one side of your hair back with a flower clip. Now, this outfit alone would be great for summer or Spring Break, but if you want to wear it right now, I'd switch out the shorts for boyfriend jeans and put on a sharp coat.
Your thoughts?
So what did you think? Have you read the book or any of Allen's other works? What was your favorite outfit? And what book would you like to see next? Let me know in the comments below!