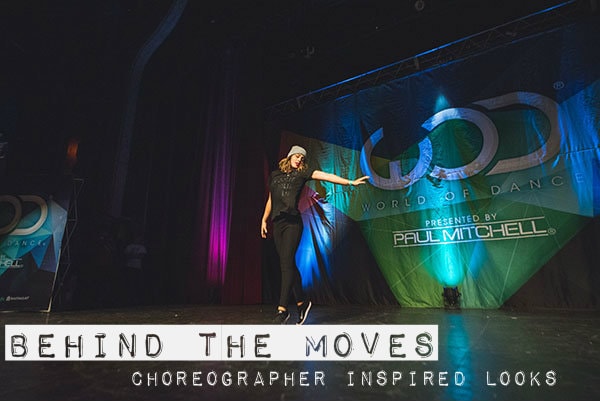 Music is a powerful thing, but sometimes it takes another artistic form of communication to really crank up your message. That, my friends, can often be found through dance. Who else gets excited to see impressive dancing combined with a good song? The way some people are capable of moving their bodies is both beautiful and inspiring.
But have you ever wondered about who comes up with those amazing dance sequences? That would be the choreographers. They are artists who use human bodies as both their instruments and canvas. While the dancers themselves are impressive, imagine who came up with the sequence of moves they're performing! It takes vision to coordinate a mass of human bodies into performing the art you see in your mind.
Today, we're going to be covering three hot young choreographers who, thanks to the power of social media, and their incredible talent and hard work, are making waves in the dance world: Kyle Hanagami, Megan Batoon, and Ian Eastwood.
Kyle Hanagami
Kyle Hanagami has millions of followers on YouTube, and it's easy to see why – he uploads new videos frequently, and always with a creative, high quality scope. Also, he rarely puts himself in the spotlight and allows his dancers to carry out the moves he's crafted.
His career has expanded outside of YouTube though – he is a popular dance teacher in L.A. and on the Velocity Dance Convention circuit. He's also been a supervising choreographer for Move Live on Tour, the dance performance tour starring Derek and Julianne Hough.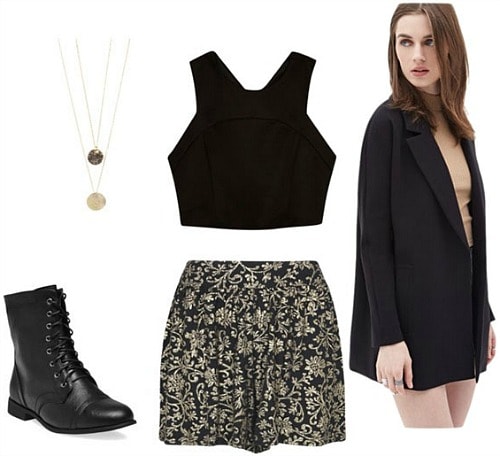 Jacket, Crop Top, Shorts, Boots, Necklace
Kyle Hanagami's choreography for Beyoncé's tune "Yonce" definitely does the short track justice. Not to mention, Haley (the main dancer) wore a super-cute outfit that's perfect for moving around in. You can spot Kyle as one of the background dancers (to the right, in his awesome printed tee), but for this set, I took inspiration from Haley's look. Those shorts are so eye-catching!
Recreate her ensemble by pairing these bottoms with a crop top and oversized jacket, as well as your favorite combat boots. Add a little bling with a few pendant necklaces, and you're set!
Megan Batoon
Megan Batoon is a natural performer. She's able to dance, choreograph, and has a flair for humor, too. All in all, that's a great package deal when it comes to entertainment.
This hip-hop choreographer first gained attention when her dance routines for the former Collaboration Kids Dance crew took home first place at the Prelude South Urban Dance Competition, which sent the girls crew to Hip Hop International in Las Vegas. Since then, Megan has hosted for the hip-hop company/competition World of Dance, and has also taught and performed for them.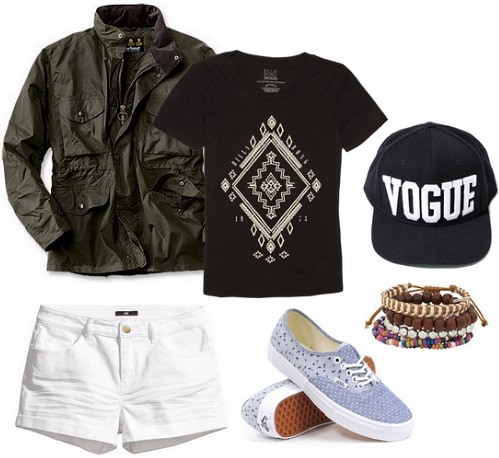 T-Shirt, Jacket, Shorts, Sneakers, Hat, Bangles
Megan wore an easy-breezy outfit that's perfect for when those warm days roll around again. A fun printed tee, an army jacket, and white shorts are the base of this look. Pair them with light blue kicks and an awesome statement hat, and you'll be ready to break into dance at any moment.
Ian Eastwood
https://www.youtube.com/watch?v=rlqqMOjusH8
This 21-year-old really made strides in the dance world thanks to the power of YouTube and Myspace. By 16, Ian Eastwood already had a decently-sized following and was traveling around the world to teach dance. Since then, he's acquired a massive fan base due to his smooth dance style, storytelling, and impressive directing for almost every video he uploads.
His resume includes being the lead choreographer for several music videos for major pop stars (including Zendaya's "Replay"), lead choreographer for the upcoming dance film Breaking Through, and a featured role in another upcoming dance flick, High Strung.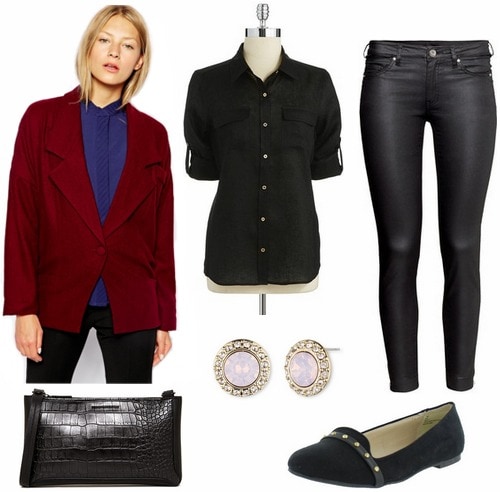 Blazer, Blouse, Pants, Loafers, Clutch, Earrings
Ian provided the most polished look in this post, as he emulated JT's smooth, gentlemanly style while dancing to "Strawberry Bubblegum." Also, did you notice that the girl in his video is Megan Batoon!? The two often collaborate on pieces, and while she didn't do any dancing in this one, you can find their work on YouTube (my favorite is Chivalry Is Dead).
Anyway, for this outfit, pick out a colorful blazer, and pair it with sleek, black pants. A black button-down and some classy loafers continue the menswear-inspired vibe. Finish the look with pretty stud earrings and a textured black clutch.
Final Thoughts:
What did you think of this post? Have you heard of these choreographers before? Which one was your favorite? Tell me your thoughts by leaving a comment below.