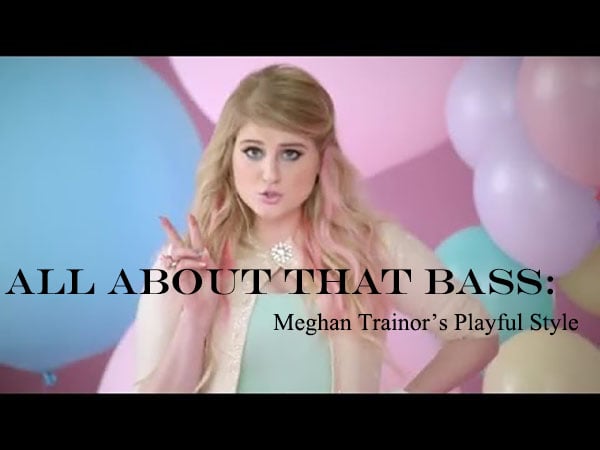 Image: c/o Flickr (with edits)
Meghan Trainor's freshman album, "Title," was released last week. Out of sheer curiosity, I had to give it a listen. While the controversy over her supposed "positive" body image track, "All About That Bass," has blown up, I'd like to take a step back from that and instead focus on her style.
So far, Meghan has shown off a playful, retro, and girly fashion sense that's represented in both music videos she's released. Her style is a perfect source of inspiration to draw on while yearning for warmer weather.
Her bubbly, doo-wop styled album has infectious beats that I can't help tapping my foot to. "Bang Dem Sticks," "Walkashame," "Mr. Almost," and "No Good For You" are tracks that are worth checking out.
Let's get to the fashion! Below, I've compiled three looks inspired by outfits Meghan has worn in her music videos and photo shoots. Scroll down to see them all:
Look 1: Lips Are Movin'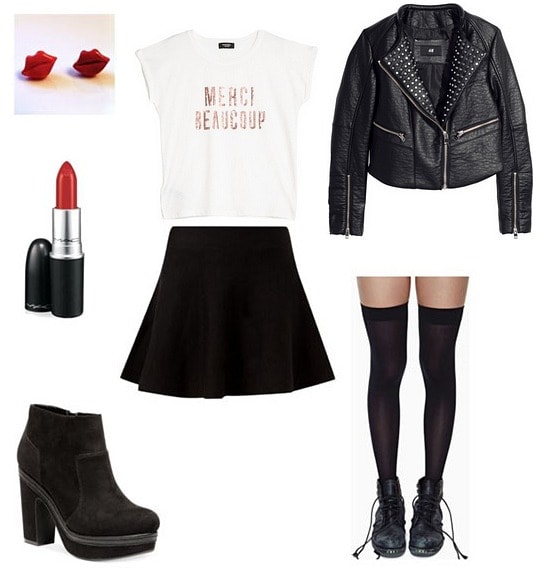 Shirt: Mango Jacket: H&M Skirt: New Look Tights: Nasty Gal Boots: Macy's Earrings: Etsy Lipstick: MAC
First up, let's take a look at Meg's opening outfit in the "Lips Are Movin" music video, where she wears some amazing thigh-high tights that I'm copying ASAP. It's actually more of a "rocker" look compared to the pastel confection of "Bass." However, it's a change I'll gladly welcome!
This outfit consists of a sparkly statement tee, a faux leather jacket, and a circle skirt. Red lipstick and cute earrings reference the cheeky song, while chunky platform booties and black thigh-high tights finish off the look.
Look 2: All About That Bass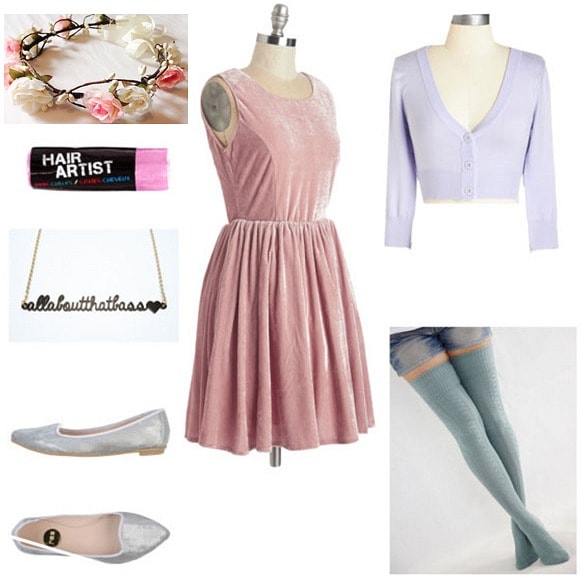 Dress: Modcloth Cardigan: Modcloth Socks: Etsy Flats: Yoox Floral Crown: Etsy Necklace: Etsy Hair Chalk: ASOS
Ah yes, this would be the pastel confection referred to above. Anyone else have spring on their mind now? If not, hopefully you just got some inspiration for Spring 2015!
With a floral crown atop your head, pink hair chalk perking up your strands, and various pastel shades layered together, you'll be perfectly prepared for warmer weather.
Look 3: No Good For You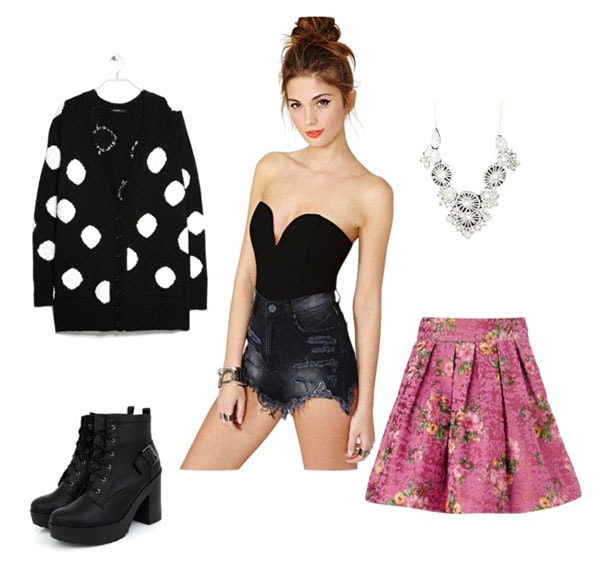 Bustier: Nasty Gal Skirt: Monsoon Cardigan: Mango Necklace: Charlotte Russe Boots: New Look
This final outfit is a happy medium between the last two ensembles. A floral skirt and polka dot cardigan provide a fun print mixing palette, and black accents tie the whole look together nicely. The bustier top is a bit much for a daytime look, so if you want to tone it down, just replace it with one of your regular tank tops.
Final Thoughts:
Overall, Meghan Trainor may have to polish up how she delivers her messages in lyrical content, but girl can carry a tune and deliver a catchy hook. So far, her music videos have presented fun fashion inspiration, too!
Your Turn!
What do you think of these outfits? Which one is your favorite? Tell us what you think about Meghan and her style by leaving a comment below.