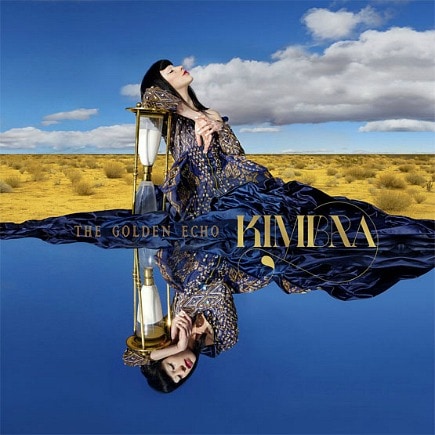 Official Album Cover
You may know her as the female voice featured in Gotye's "Somebody That I Used to Know," but if you haven't heard Kimbra's solo work, you're missing out on a whole other world of whimsical pop-fantasy. The Golden Echo is the follow-up to Kimbra's debut album Vows, and it is clear to see she had no problem stepping even further out of the box and getting more experimental with her musical style.
With tracks ranging from the crazy electro-pop sounds of "90s Music" to the dream-like mood of "Waltz Me to the Grave," her sound is anything but predictable. Not only is Kimbra's music bursting with fashion inspiration, but her retro personal styleand wacky tour outfitsare notable as well.
If you're looking for songs that push the boundaries of everyday pop, Kimbra's The Golden Echo is definitely worth a listen. Below are fiveoutfits inspired by five standout songs from the album:
'90s Music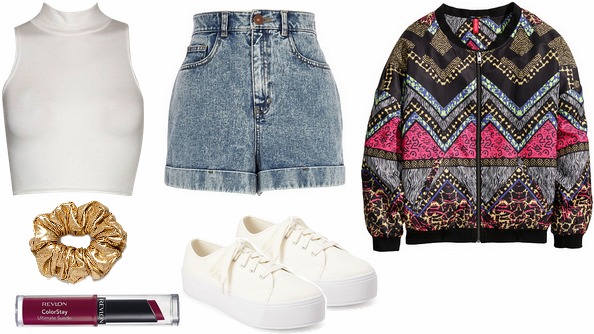 Product Information: Jacket, Top, Shorts, Shoes, Scrunchie, Lipstick
If you've seen the music video for "90s Music," you'll know just what I mean when I say that it's absolutely insane, but also incredibly relevant. Not only has '90s style recently been revamped and rediscovered, but people are being bolder and crazier with their fashion choices (and Kimbra is no exception). Of course, this outfit is pretty toned down compared to the ones in the video; toned down being a huge understatement.
One of my personal favorite looks Kimbra wore was the big colorful jacket and fuzzy bejeweled headphones, and this bomber jacket would blend right in to the video. Since the jacket is so vivid, keep it simple with a white crop top and platform sneakers, as well as high-waisted denim shorts. And if this wasn't enough of a throwback already, dark lipstick and a fun hair scrunchie will surely stir up some '90s nostalgia.
Goldmine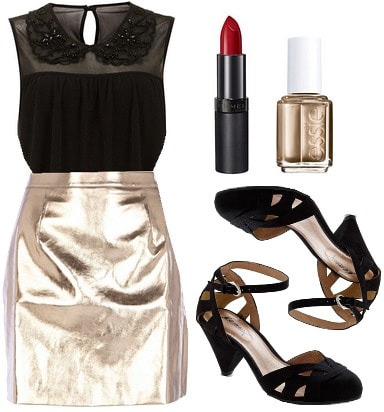 Product Information: Top, Skirt, Shoes, Nail Polish, Lipstick
Although this song features very modern elements of R&B, something about it feels mysteriously vintage and glamorous. I can look at photos of Old Hollywood actresses and listen to the chorus and it just makes sense… but maybe that's just me. That being said, this ensemble is glitzy and elegant without being overpowering.
We pay homage to the mentions of gold with a metallic skirt and a touch of gold nail polish. Kimbra is a fan of wearing retro threads, and these '60s-inspired heels could easily fit in her wardrobe as well as this outfit. Nothing says vintage like a cute Peter Pan collar blouse and a classic red lip, both of which top off this look.
Miracle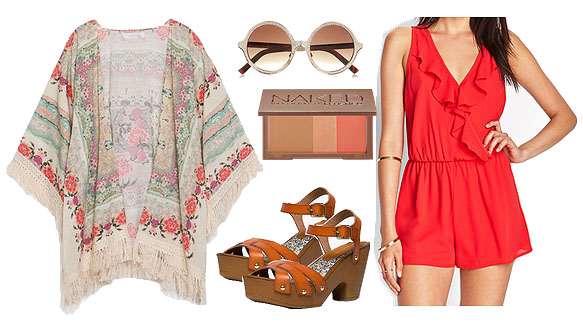 Product Information: Shawl, Romper, Shoes, Sunglasses, Cheek Palette
"Miracle" is such an energetic and upbeat song, clearly influenced by the music of the '70s. And with something this danceable, you need a look that is fun and ready to move in!
I wanted to incorporate a bright red ruffled romper into the outfit in order to play off of the dazzling red outfits Kimbra wears throughout the music video (featuring a slightly remixed version of the original song). A '70s look isn't complete without platform shoes, as well as a printed shawl that's very reminiscent of Stevie Nicks from Fleetwood Mac. Finish with stylish round shades and bronzed-up glow.
Madhouse
Product Information: Top, Shorts, Shoes, Tights, Lipstick, Eyeliner
With a quick, driving bass and somewhat eerie vocals, "Madhouse" is definitely a song that gets right into your head (and in a good way). I interpret this song as someone trying to break away from the norms of everyday life, and creating chaos along their path of escape. The fun details and textures make this outfit a little unconventional, and will make you stand out from the crowd.
These beaded chiffon shorts are a fab way to spice up your average shorts-and-tights combination while bringing bit of sparkle to the ensemble. Although the checked sweater does not add any crazy colors to the outfit, it adds plenty of interest with its fuzzy eyelash knit texture. These black studded boots complement many styles and pieces, and this look can easily be completed with bold red lipstick and a graphic cat eye.
Nobody But You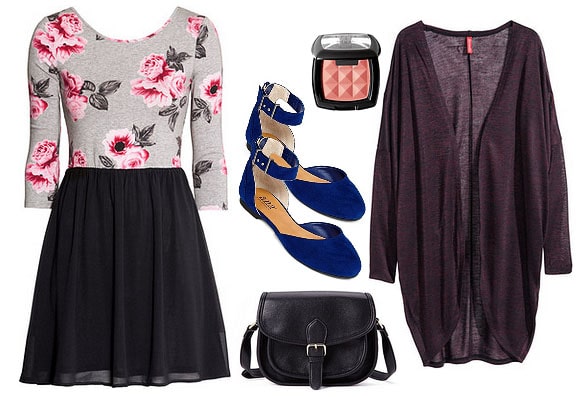 Product Information: Dress, Cardigan, Shoes, Bag, Blush
A sweet and simple love song calls for a sweet and simple outfit. The lyrics are straightforward but have a dreamy quality about them, which is why this getup is girly, yet very practical and easy to wear.
This unique dress is fitted on top with a cute floral pattern and has a black chiffon skirt. Paired with royal blue flats, the resulting look is feminine with an unexpected pop of color. This plum cardigan is a great option to throw on before going out (especially with fall coming up) and adds even more color to the ensemble. A simple crossbody bag is a polished way to carry your essentials, while flushed cheeks are a pretty and natural-looking beauty enhancer.
What Do You Think?
What are your favorite songs from Kimbra's new album? Would you wear any of these looks? Have any suggestions for future music inspiration posts? Let me know in the comments!