As you guys may know, to me, fashion magazines are all about the ads. Every time a new mag shows up in my mailbox, I immediately flip through in search of the best, most unique, and inspiring ad campaigns. Month after month, without fail, I always scan the pages of my favorite glossies in search of inspiration as well as decor for my dormitory walls.
And as I scanned the magazines this season, I was not disappointed. For Fall 2010, high-end designers went all out, dreaming up some gorgeous and inspiring ad campaigns. Want to see the ads that I thought were the coolest? Scroll on down!
Mulberry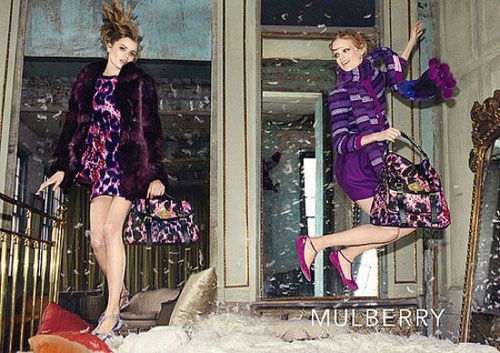 Click to enlarge. (via Fabsugar)
Mulberry's fall 2010 campaign is one of my favorites this season. It's so carefree and fun! I love the shades of purple that are peppered throughout the ad, as well as the use of feathers in the air. If you want to see even more Mulberry fun, check out this fall campaign video that they also shot.
Stella McCartney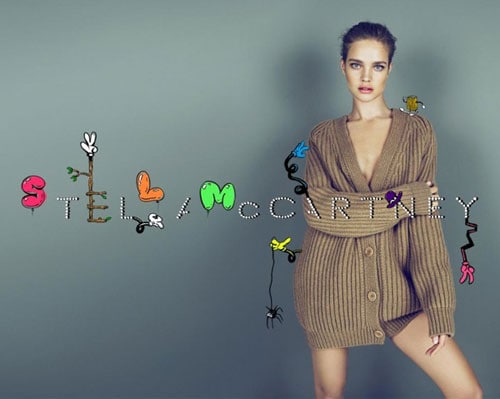 Click to enlarge. (via Fashionologie)
Continuing the theme from her Fall 2009 ads, Stella McCartney incorporated cartooney-styled images into her Fall 2010 ads. While I am unsure how much I love the illustrations- which were done by British artist Barry Reigate, I am in love with the simple style that this ad puts forward, as well as that cardigan- it looks so comfy!
Prada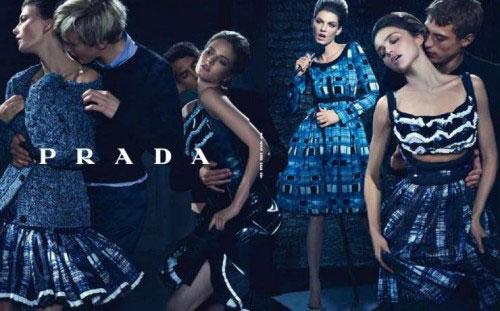 Click to enlarge. (via FabSugar)
Sexy, provocative, and moody are all words that come to mind when I look at the new Prada campaign. I'm loving the Mad Man-esque throwback style and moodiness that the clothes evoke.
Kenzo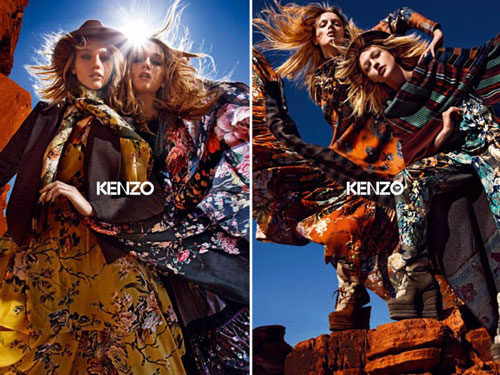 Click to enlarge. (via TheDailyTruffle)
Fans of floral will absolutely love Kenzo's fall 2010 campaign. Shot in what looks like the desert canyons, this ad showcases earthy, boho-chic fashion while also pushing the ever-popular floral trend for fall. I love how loose and flowy the clothes are, and those shoes are too cool for words!
Chanel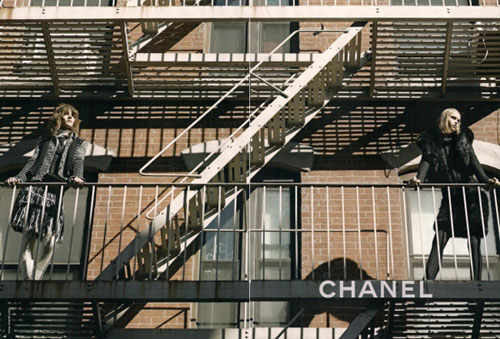 Click to enlarge. (via SunRainey)
I gotta hand it to him: Karl Lagerfeld is not only a genius designer, but a genius photographer as well. I love how this photograph was captured; the use of space is just great, and the models look incredible. Not too sure how I feel about the fur on the models, but this photograph is definitely provocative and statement-making.
Dior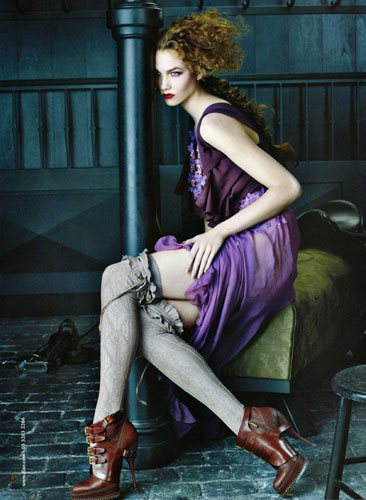 Click to enlarge. (via FashionIndie)
Words cannot describe how in love I am with Dior's fall 2010 ad campaign. While some campaigns rely on gimmicks and tricks, Dior sticks to the basics and lets the model and the clothes speak for themselves. I love everything about this look, from the dress, to the stockings, to the glorious, glorious, shoes.
Thoughts?
So what do you think? What campaign did you like best? Was there an ad campaign that I didn't feature that you absolutely love? Do you hoard fashion ads like me? Whatever your thoughts, let me know in the comments!