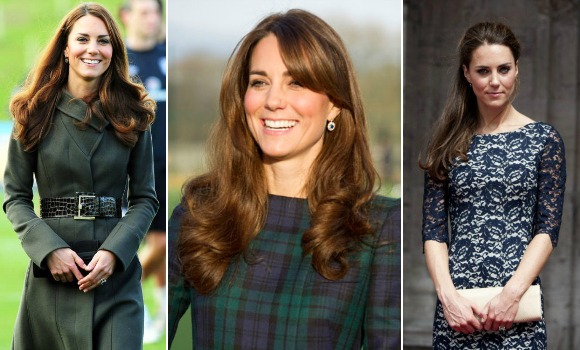 Photos: ELLE
The Duchess of Cambridge is a fashion icon thanks to her timeless style and her ability to look professional without losing any femininity. She dresses youthfully without sacrificing modesty (except for that one incident with the see-through dress), which makes her style the perfect inspiration for a wide variety of occasions.
Kate Middleton may have an enviable wardrobe, but unfortunately its contents are just a tad bit too expensive for the average college girl (or sold out everywhere). But, never fear! Whether your budget is equivalent to a pauper's or a princess's, I'm going to show you three outfits that incorporate items you likely already own to add a touch of Kate Middleton to your outfits.
1. Riding Lace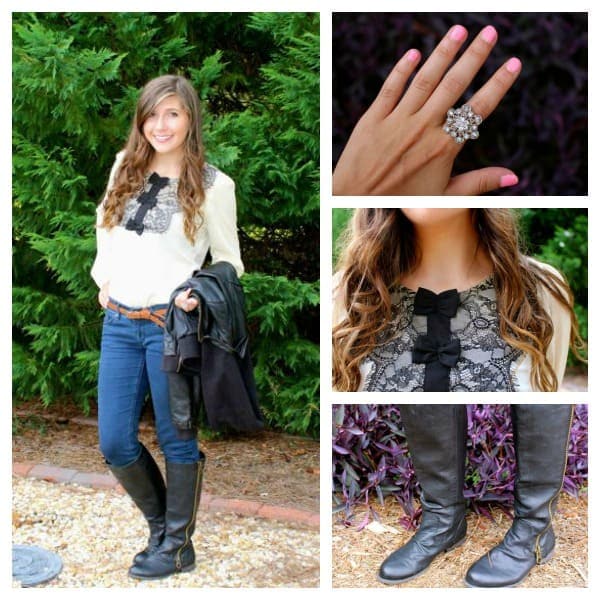 One of Kate's easy go-to looks consists of dark skinny jeans, riding boots, a tucked-inshirt, a belt, and a fitted jacket. I combined this with one of her favorite elements: lace. If you haven't read of any of my articles before, be warned: thou shalt wear lace.
I adore creamy oatmeal shades all year around, but I find they work especially well for fall as an alternative to white. There's also some bogus rule about not wearing white after Labor Day, but here at College Fashion we like to be rebels. (The fashionable kind).
2. Belted Lace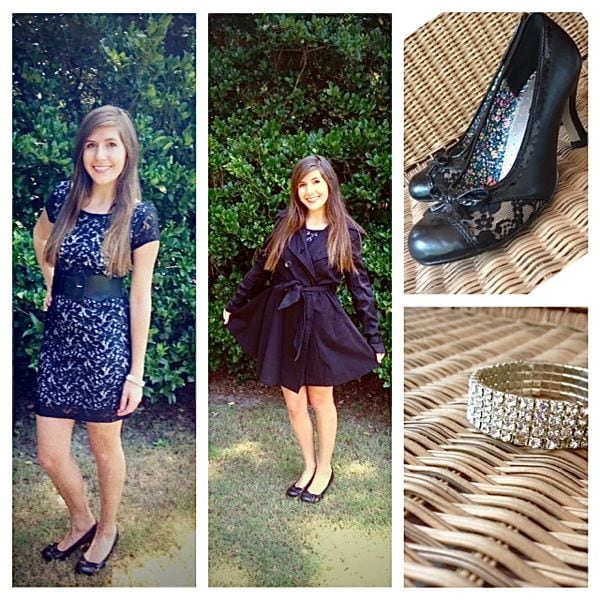 If there was a show called "Keeping Up With Kate," I'm quite positive we'd see Kate rocking her belts every day of the week. She wears belts over her dresses, over her jackets, over her coats… you name it.
Since my personal motto is you can never have too much lace, I'm even sporting it on my black pumps. For jewelry, I went with the most majestic bracelet I own, brought back to life from ye olde prom days. Trench coats are timeless (which is why they're often seen on the Doctor in Doctor Who).
3. Hunter's Green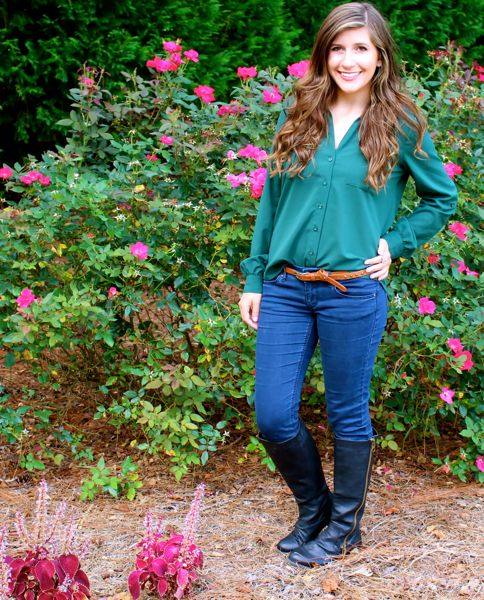 If, for some reason, you can't stomach the lace, I suggest keeping the other themes — tucking in your shirt, wearing dark skinny jeans, riding boots, belts — and going for a classic top: the button-down. To make this outfit fall-appropriate, stick to warmer, richer colors. Think aubergine, oxblood, and hunter green. If you're a pattern person, Kate tends to enjoy plaid and minimal polka dots.
Your thoughts?
Which of these looks is your favorite? Will you be recreating any of them? Please leave me a comment telling me what you love about Kate Middleton, and what you're looking forward to wearing most this fall! If you do, I promise to lay off the lace for a while.
If you want to see how Kate's look has evolved over the years, check out these articles featuring her beauty and unique hats.