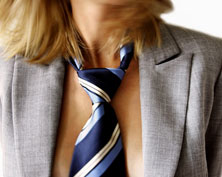 HINT: This outfit is NOT business casual!
One of the biggest problems for college students in terms of fashion is what to wear to an internship, job or interview. Even more troublesome is the problem of what to wear to a job, internship or interview in the summer! Business casual gets a whole lot more difficult when you add in 90 degree temperatures!
So what's a college girl to do if she wants to look professional and stay cool in the summer?
Omiru, one of my favorite fashion blogs, recently posed a similar question to readers – what to wear to a summer design internship?
I commented on the original post with a bunch of my favorite tips for fashionable business wear, and my ideas were featured today on the site!
Check out my tips for intern fashion, plus tips from other Omiru readers at:
You Answered: What to Wear to a Summer Design Internship.