This post may contain affiliate links, which means we may receive a commission if you purchase through our links. Please
read our full disclosure here
.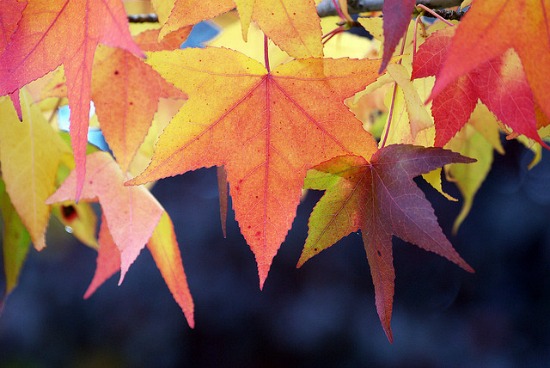 Happy November! It's crazy to think that finals are just around the corner, but hopefully, you have a fall break to catch up on rest and maybe take a trip back home before the end of the semester arrives.
If you're like me, fall break means lots of time with the family back home, maybe a little bit of shopping (okay, a LOT of shopping), and watching a football game or two. I know you probably haven't even thought about packing yet, but don't worry – CF has that covered!
Below, I've created three different outfits you can wear over fall break, wherever that may take you. Scroll down to see the looks:
Hometown Visit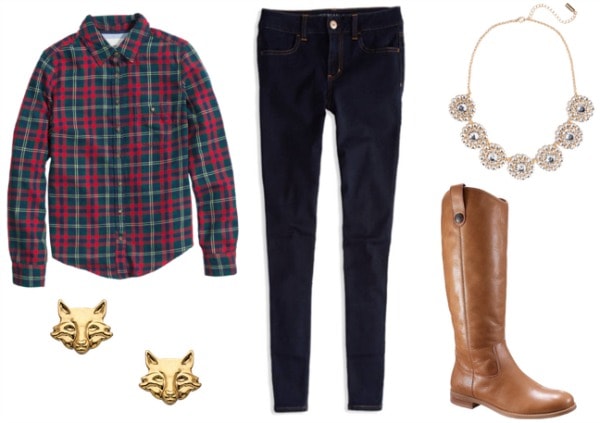 Top, Jeans, Boots, Necklaces, Earrings
If you're headed back to your hometown for break, you'll be sure to make a statement with this easy fall ensemble! Wear a classic flannel shirt over a pair of skinny jeans. Slip on some sleek riding boots for an extra autumnal feel, and put in fox stud earrings for a playful twist. Complete the look with a bit of glam – a jeweled bib necklace adds the perfect amount of sparkle.
Black Friday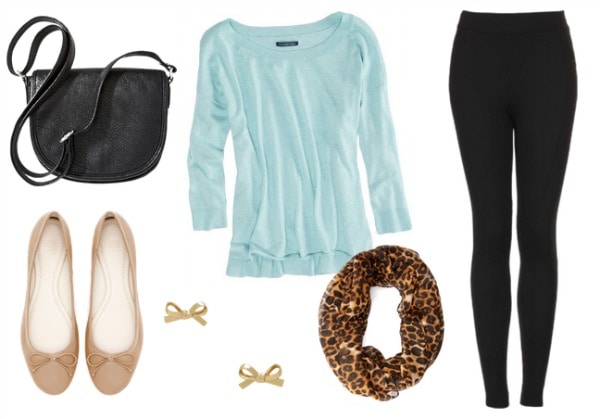 Top, Leggings, Shoes, Scarf, Bag, Earrings
When you're rushing to get to the latest sales, you typically don't have time to worry with picking out an outfit, so we did that for you! Stay chic and comfy with a slouchy sweater over a pair of leggings. Layer a leopard print infinity scarf for a trendy touch, then grab a crossbody bag to keep your hands free while shopping. Finish the outfit off with a pair of comfy ballet flats and dainty bow stud earrings.
Party Time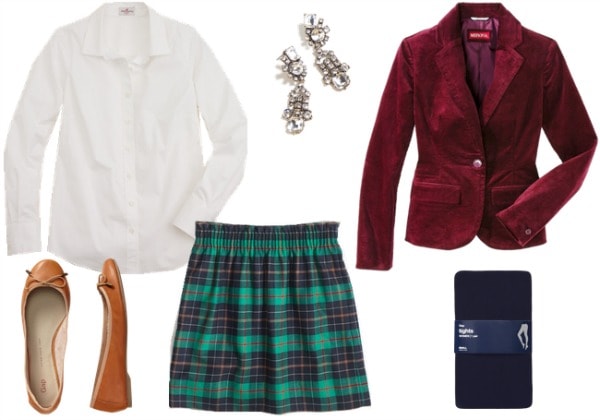 Shirt, Blazer, Skirt, Flats, Tights, Earrings
We all have that one friend that gets a little too excited about the holidays after Thanksgiving (yes, I am that friend), so you might have plans to attend a fun fête over break. You'll look party-perfect with a classic white button-up tucked into a plaid skirt. Layer with a velvet blazer and navy tights for an extra holiday feel, and slip on a pair of ballet flats for added comfort. Complete the ensemble with a pair of gem drop earrings.
What do you think?
What are your plans for fall break? Will you be heading home or are you planning to stay on campus? Would you wear any of the outfits above? Which outfit is your favorite? Would you like to see more posts like these in the future? Let me know in a comment below!