This post may contain affiliate links, which means we may receive a commission if you purchase through our links. Please
read our full disclosure here
.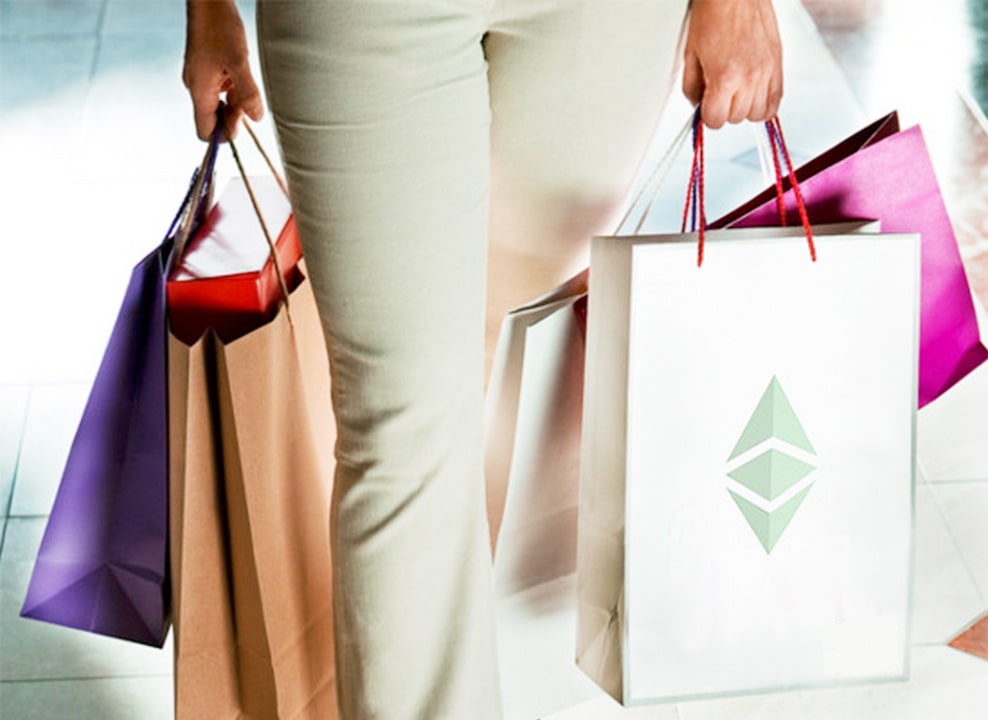 Welcome to the final summer edition ofWhat to Do, What to Wear, where we share fun activity ideas and tips on what to wear while doing them! (Don't fret, I'll be providing you with plenty of to-dos and outfit suggestions during the school year, too.) By reader request, this week, we're focusing on cute outfits to wear while back-to-school shopping.
Fall semester is rapidly approaching and you're going to need pencils, notebooks, a few tops, definitely an update to your jean collection, a cute pair of flats, a new comforter, annnnnnnd a million other things.
Whether you are a brand-spanking new freshmen or a seasoned upperclassman, shopping will most definitely be on your to-do list over these next few weeks. And with a seemingly endless shopping list of fall trends to try, it will take you a few trips to get all you need (and it's a fabulous activity to get done on those rainy summer days!). Thus, I have put together three super cute, comfortable outfit ideas for you to wear while venturing to three major shopping stops.
Mall Shopping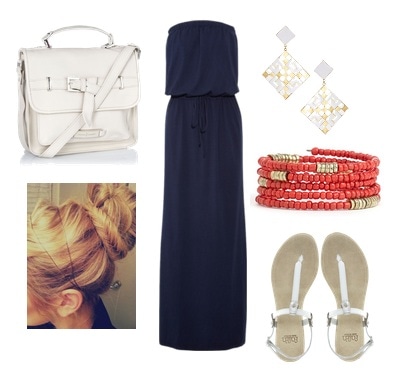 Bag- Debenhams, Maxi Dress- Net-a-porter, Earrings- ASOS, Bracelet- Nordstrom, Sandals- ASOS
After walking through Macy's, making a stop in H&M (plus ten other stores), and finishing in Nordstrom's, only to turn around and walk the entire loop again, you're going to want to make sure you're wearing the comfiest of clothes on your mall shopping trip.
When comfort is key, a maxi dress is that perfect piece to wear! Aside from being stylish and breathable, it will keep you at an ideal temperature, as the mall can be quite chilly. It is also the ultimate outfit to throw on and off while trying on tons of clothes.
Speaking of trying on clothes, forgo a necklace (it will simply get in the way) and instead opt for statement earrings and a bold bracelet. As for shoes, go for something comfortable to walk in and easy to throw off and on. Be sure to throw a tank in your cross body bag (hands free to hold more bags!) just in case you need a shirt to try on with some bottoms in the dressing room. Finish off your outfit by fixing your hair into a quick bun and you'll be the chicest of back-to-school shoppers.
Outlet Shopping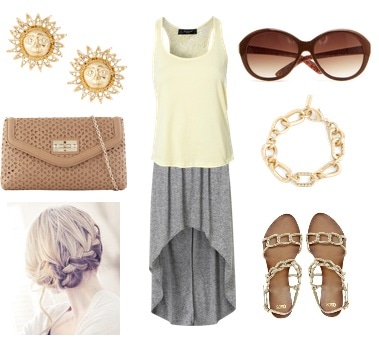 Earrings- ASOS, Bag- ALDO, Top- Nelly.com, Skirt- Topshop, Sunglasses- Mango, Bracelet- JewelMint, Sandals- ASOS
Being that I am a college student and a chronic shopaholic, I absolutely love, love, love outlet shopping. You can get AMAZING deals out of these factory stores. For example, I bought two pairs of trouser pants, a pencil skirt, a dress, and a plain shirt from the Gap Outlet Store and spent…$75. WHAT?! I know – I cannot stop telling people.
But enough about my shopping trip. The outlets are where you can do the most serious of back to school clothes shopping, which is why you want to stick with separates when going there. That way, you will already be prepared with a top and bottom when trying on new bottoms or tops.
Accessories are easy. Make sure to only bring the essentials in your purse, as your arms will surely be full of bags by the end of your trip. Again, stick with cute earrings, a fun bracelet and stylish, comfy shoes. If the weather is hot and humid, keep your hair off your back by sweeping it into a side braid and shop until you drop! Oh! And don't forget your shades!
Furniture Shopping
Necklace- Jane Norman, Rings- River Island, Bag- DSW, Boyfriend Jeans- Gap, Blouse- vj-style.com, Flats-Madewell
Last but not least on the list of shopping trips you may be taking for back to school is furniture shopping. Whether you spend hours browsing through Ikea or piling heavy boxes into your cart at Target, you'll want to properly dressed while doing so!
I'd suggest donning your favorite pair of boyfriend jeans and most comfortable flats. Boyfriend jeans are so comfortable that they feel like stylish sweat pants, which will be great for all movement you'll be doing while furniture shopping. Closed toe shoes would be ideal, as a rogue bookshelf box falling on your big toe in flip flops would be painful. Pull your hair off your face in a chic low pony and accessorize with simple, easy pieces like a chain necklace and simple rings. Again, be sure to bring a cross-body bag so your hands are free to grab at cute furniture.
What do you think?
I wish you the best of luck with your back to school shopping and hope you enjoy these last few weeks of relaxation! Now I want to hear from you:
Are you excited for back to school shopping? What is your favorite place to shop to back to school? When do you start back? Which outfit could you see yourself wearing? Let us know below! Also, please, please continue leaving suggestions in the comments! I absolutely love reading all of your ideas!