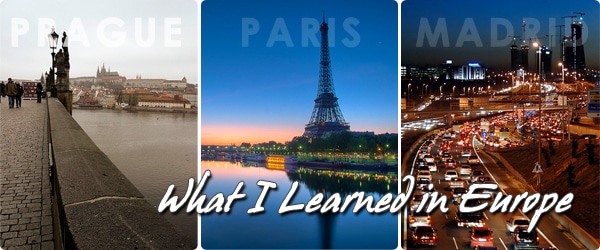 Photo Credit: Prague, Paris, Madrid
I just spent a semester "studying" abroad in Belgium, which really means traveling to a different European city every weekend. The architecture was incredible, yes, and the food was out of this world, but the clothes — let's just say, I saw as much art on the streets of Paris as I did inside the walls of the Louvre. Mona Lisa has got some serious competition.
Remember, ladies: Fashion can be bought. Style one must possess. (Props to legendary Vogue editor-in-chief Edna Woolman Chase for the insight.) Europeans have a strong aesthetic sense that pervades their buildings, their art, and yes, their day-to-day style. Here are the highlights of what they taught me.
Go Trendy with Confidence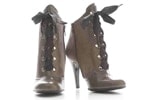 Jolene Bootie – SHE Boutique
College campuses can be a sea of Uggs, black leggings, and North Face jackets. Resist the temptation to blend in. If you like a trend, wear it, and go all out.
Do you fancy lace-up boots? Don't just buy a tame pair with discreet laces — get the real deal, and wear them like they were made for you. Just remember to do so with taste and discretion, and always remember the next rule…
Embrace Classics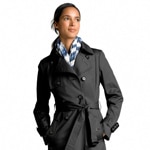 Trenchcoat – Banana Republic

Even though Europeans are on the cutting edge of fashion, they'll never stray away from the classic pieces that pull outfits together, balance drama, and turn clothing into art.
Some of their favorites include leather jackets, curve-skimming basics, heeled boots, perfectly-tailored trenches, flattering peacoats, and an ever-reliable pair of medium-to-dark wash jeans. These are the things to invest in, because they'll add class and flavor to any outfit.
It's a Lifestyle
Photo Credit: Flickr
Being stylish isn't a choice you make in the morning, like whether you want cereal or a bagel for breakfast. Style is a way of life. In Europe, I never wore my sweats out of my room once. Pretty much everybody there looks good, whether they are eight or eighty. It's not "dressing up," it's simply a way of life. And along the same lines, style doesn't have to be expensive. It's about how you wear your clothes, not the price tags they came with.
And here's what it looks like.
Here are some outfits inspired by looks I loved in Europe. When you're inventing your own, remember that style should be a mix of new and classic, trendy and basic. Don't be afraid to experiment, and when you've got the perfect look, stroll out your door with confidence, and watch the heads turn.
Inspiration 1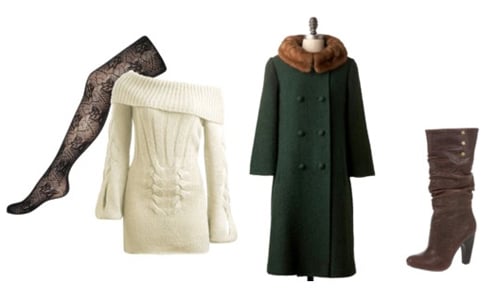 Tights – Debenhams, Sweater – Arden B, Coat – Modcloth, Boots – Charlotte Russe
Inspiration 2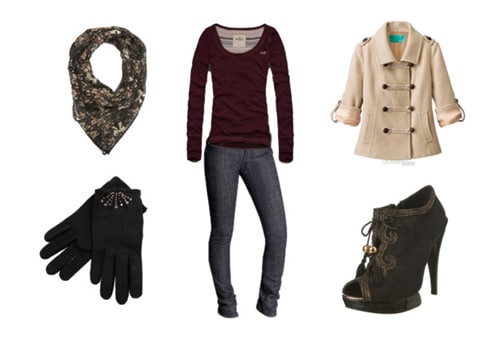 Scarf – Miss Selfridge, Gloves – Modcloth, Top – Hollister, Jeans – Free People, Coat – titty&Co, Shoes – Miss Selfridge
What do you think?
Have you ever felt really inspired by the street fashion in certain city or country? Are there any fun trends that you're going to try out with these ideas? I'd love to hear about your own "style guidelines", too — after all, the beauty of style is that it's personal and unique.