This post may contain affiliate links, which means we may receive a commission if you purchase through our links. Please
read our full disclosure here
.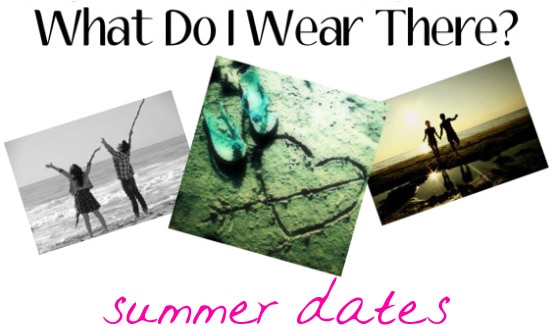 While listening to last week's CF Playlist, Songs to Make You Fall in Love, I was inspired to create looks that you could wear while celebrating your love! Whether you are in a relationship, having for a fun summer fling or simply going on "dates" with those lovely friends at home you haven't seen all semester, summer is the season for going out and making amazing memories with those you care about.
Since many of us are still on budgets over the summer, for this post, I chose to feature inexpensive date activities. I also admit that I bought into a few cliches–in my defense, they're classics for a reason! Of course, if you have any more inventive date ideas, let us know in the comments. Now, on to the clothes!

Date One: Picnic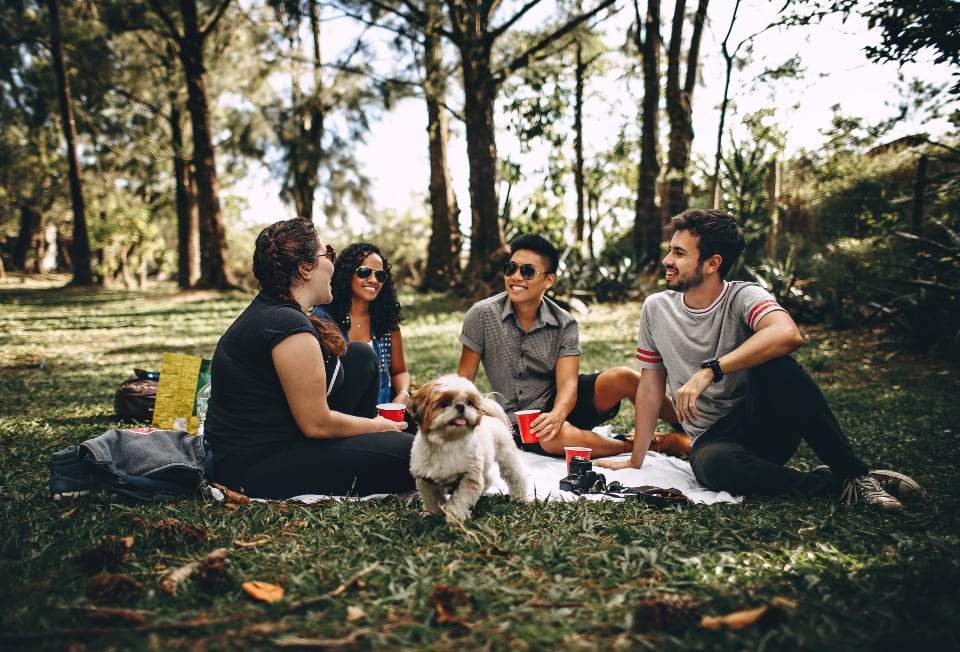 Product Information: Styling Cream: Sephora.com, Top: Modcloth.com, Sandals: Alloy.com, Lip Balm: Bergdorfgoodman.com, Bracelet: Urbanoutfitters.com, Shorts: Hm.com
Maybe I've seen too many romantic comedies, but I think a picnic is one of the best date activities on a gorgeous summer day. Not only is it cheap (all you need is lunch, and maybe a blanket), it is also a date that allows you to have a conversation and get to know someone better: a win-win in my book.
This outfit mixes comfort and style: I wanted to ensure that the outfit was comfy enough to sit outdoors in while still looking pulled-together and classic. I love the vintage look of this striped, collared shirt, which is updated by the tie in the front. Pair this top with high-waisted, dark wash shorts for an outfit that is flattering and not too revealing. Woven sandals and a summery bracelet complete this relaxed but smart look.
Continue this vibe in your hair and makeup with natural, relaxed waves (seen here on Taylor Momsen and the Just Cavalli runway). I recommend using a frizz-fighting styling cream; it will define and smooth your waves without making them too perfect. Then go for relatively natural makeup, focusing on your lips with a coral-tinted balm. Finally, don't forget your SPF–even though you aren't in a bikini, you're still out in the sun and need to be protected!
Date Two: Dinner and a Movie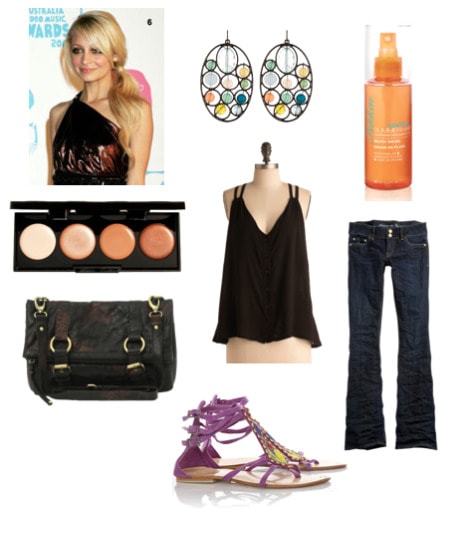 Product Information: Eyeshadow Palette: Drugstore.com, Clutch: Asos.com, Earrings: Maxandchloe.com, Top: Modcloth.com, Sandals: Theoutnet.com, Beach Spray: Bergdorfgoodman.com, Jeans: Ae.com
For the ultimate classic date, dinner and a movie, I wanted to create a look that was a bit more inventive than your typical date look. After all, there are so many fun variations you can do on this classic date idea, from trying out funky, ethnic restaurants to forgoing the summer blockbuster for a movie in the park. (Many cities do this; find out if yours does with some Googling!)
Since dinner and a movie is typically a casual activity, I chose a pair of slim, dark wash jeans and a swingy black top for a look that's nice but not overly dressy. To add some summer color, go for bright sandals (these are expensive but I'm obsessed with the beading detail) and a pair of fun earrings (these stained-glass like ones are absolutely gorgeous). Since these accessories are so bright, stick to a simple purse.
For makeup, keep things simple and pretty with shimmery, nude eyes. For hair, his slightly boho-chic look would go perfectly with a beachy, side ponytail like Nicole Richie's. (Use some salt water spray to give your hair texture.) If ponytails are not your style, go for slightly more defined waves than those seen in the first look, like these.
Date Three: Meet the Parents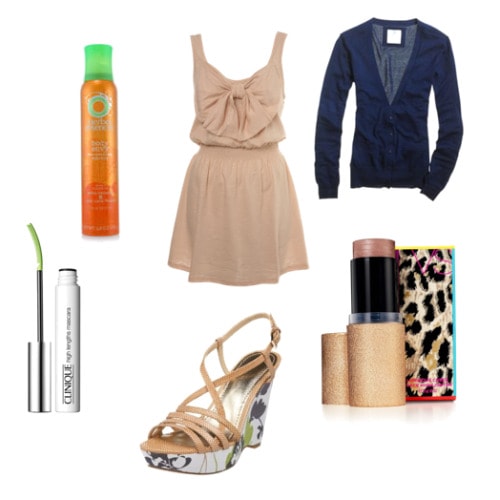 Product Information: Volumizing Mousse: Drugstore.com, Mascara: Nordstrom.com, Dress: Missselfridge.com, Wedges: Amazon.com, Cardigan: Ae.com, Illuminator: Victoriassecret.com
While this is probably not your ideal summer date, since most college students return home for the summer, it's likely that you may have your first meeting with your significant other's parents this season! For a casual dinner with his 'rents, I wanted to create a look that was parent-friendly without being too generic.
I am in love with this nude colored, bow-adorned dress matched with deep blue accents. This cardigan will look demure over the dress with scrunched-up sleeves, while these great wedges incorporate both the nude and blue colors while adding a splashy, floral print into the mix.
Ensure that you don't get washed out by the nude outfit by using a shimmery highlighter to accent the bow of your top lip, your cheekbones and brow bones. Also, use a lengthening mascara to make your eyes pop. I envision this look with voluminous, straight hair. However, if you–like me–tend to play with your hair a bit when nervous, it may be best to pull it back in this situation in a style like a sleek chignon.
What do you think?
Do you have any tips for summer dates? What are your favorite date night ensembles? Any great "meet the parents" suggestions? Let us know in the comments!
And if you have any "What Do I Wear There?" questions, leave them below. Yours may be answered in next week's article!