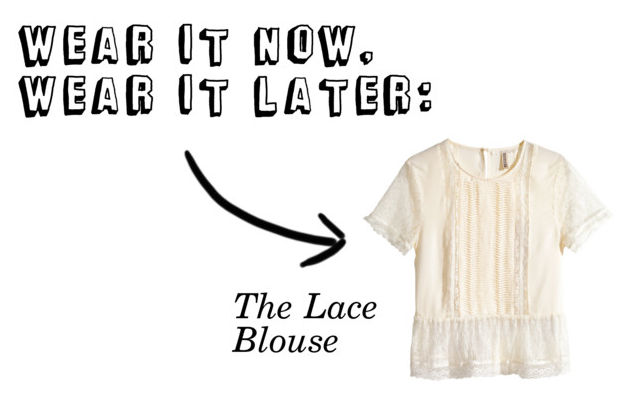 Now that the weather is warming up (at least where I am), I can finally start buying clothes that don't have to cover every inch of skin. But whenever I start shopping for a new season, I always keep in mind whether or not I'll be able to wear my purchases into the next season, or even the one after that. The more versatile the piece, the better.
So what's one easily adaptable item you can wear now, through spring showers and the occasional chill, and later, when it's sunny and hot every day? A white, lacy blouse with a boho feel is my pick. Here are two ways to style this blouse:
Wear It Now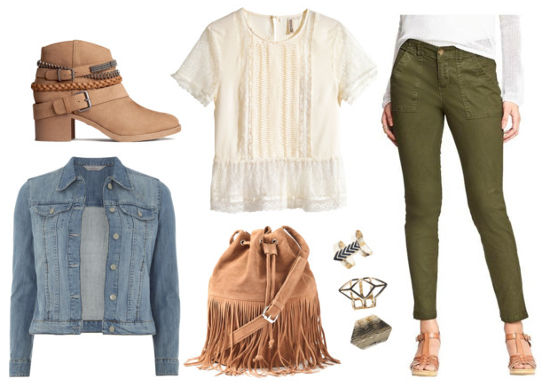 Products: Blouse, Pants, Jacket, Booties, Bag, Rings
This casual look has a rustic, boho feel and would be ideal for anything from going to class to a day of errands to spring break sightseeing. The feminine lace blouse is balanced by the tough texture of a pair of green cargo pants and a denim jacket. Add fun ankle boots and a fringed bucket bag for some trendy suede touches, and don't forget a stack of geometric rings for a bit of metallic shine.
Wear It Later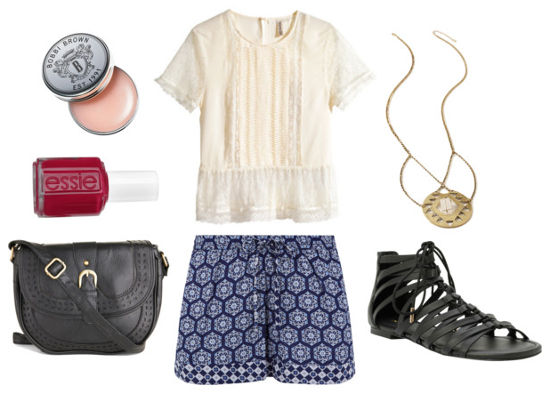 Products: Blouse, Shorts, Sandals, Bag, Necklace, Nail Polish, Lip Balm
To make this same blouse work for a hot summer day, stick with the boho vibe, but switch out the other pieces for breathable, lightweight alternatives. Pair the blouse with a bold pair of printed shorts and lace-up gladiator sandals. Accessorize with a simple crossbody bag and an eye-catching geometric necklace. Lastly, keep your beauty look easy with a tinted lip balm and bright nails.
Thoughts?
How would you style a lace blouse for spring and summer? Would you wear these two looks? Let us know in the comments!