Vintage and thrift stores are full of accessories: gloves, hats, bags, scarves, jewelry, and everything you could ever imagine. And these fabulous pieces are just waiting for you to find them!
Accessories can make an outfit, and they're even more important in the winter when we find ourselves wrapped up in layers of sweaters and coats. So here are my picks for the best vintage-inspired gloves, hats, and bags, plus tips to finding great pieces like these in vintage and thrift shops!
Gloves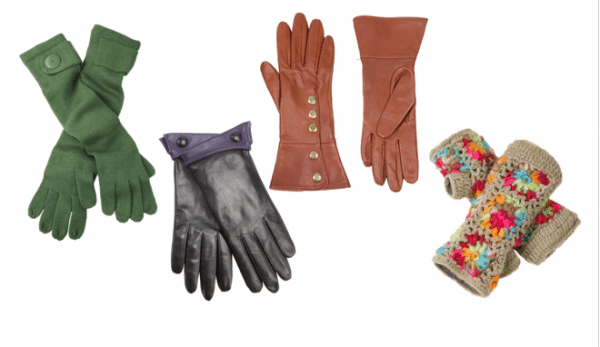 Product Information: Green Fleece Gloves, ModCloth. Leather Cuff gloves, John Lewis. Leather gloves, ASOS. Fingerless Mittens, ModCloth.
I go to college in Idaho, so gloves are a must-have in the winter months! I love the leather gloves here from John Lewis and ASOS, but I also love the fingerless mittens – they fit over the palm of your hand, so if you're running to class they would be perfect, because you can still easily take notes or type with them on!
To find a perfect set of warm gloves in a vintage or thrift store, look for a glove that fits perfectly and is made of a sturdy fabric – wool, fleece, and leather (faux leather can also be found!) are great options. For the added fashion factor, make sure the glove has an interesting detail: the gloves I featured have buttons or a nice cuff that just make them pop.
How to Wear Vintage-Inspired Gloves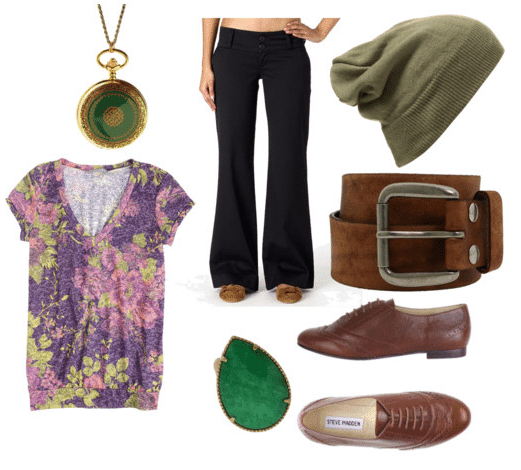 Product Information: Faux Pearl Sweater, Forever 21. J Brand Straight Leg jeans, Piperlime. Soft Moto Jacket, American Eagle Outfitters. Muir Woods Booties, ModCloth. Grave Multistrand necklace, Kew-Online.
This would be a great outfit for wearing to class or running errands around town. The moto jacket and straight leg jeans are classic pieces that anchor the outfit, while the sweater, booties, and gloves all have an element of visual interest, and a casual multistrand necklace adds a pop of color and sparkle.
Hats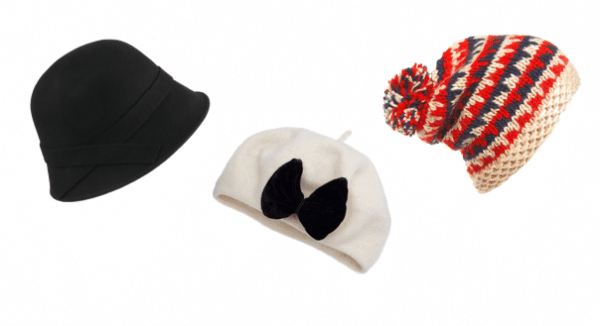 Product Information: Cambridge Cloche, Forever 21. Cream Felt Bow beret, Debenhams. Bobble Beanie hat, TopShop.
I love how cloche hats have started to make a comeback in fashion: they are one of my favorite trends this year because they look so chic with just about everything! In general, I'm a hat-loving girl – berets, beanies, billed caps, fur trapper hats… I could go on and on about what kind of hats I love. I picked three different examples with three different personalities: the cloche hat is classic; the beret is chic with its black, velvet bow; and the beanie hat is all about cuteness and youth!
When looking for hats in vintage and thrift stores, make sure the fabric is washable – you never want to just start wearing a hat that you haven't cleaned! Look for a hat that fits comfortably over your hair – not too tight, but not too big either. Also, make sure it complements the shape of your face, as well as the length and style of your hair. As always, look for a unique piece with visual interest: a bow, a ribbon, or a pom-pom can set you apart!
How to Wear a Vintage-Inspired Hat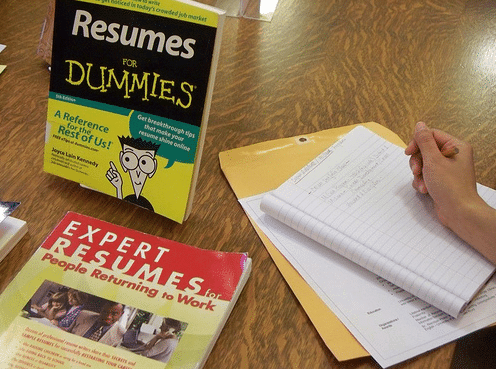 Product Information: Green Skirt, H&M. Studded Flats, Old Navy. Whisper Classic Top, Piperlime. Charcoal Peacoat, Peacocks. Amethyst Earrings, Overstock.
I created this outfit with classic but youthful pieces in mind. The fabric of the skirt is a satin material that has a slight sheen to it, so pairing this visually interesting skirt with the cloche hat means keeping the other pieces as simple as possible. With this in mind, I chose practical flats, a plain black top, and a classic grey peacoat! To add another simple pop of color, I chose pretty amethyst earrings. You could easily trade the flats for heels, the peacoat for a trench coat, and the black top for any sweater and the outfit would look just as chic!
Bags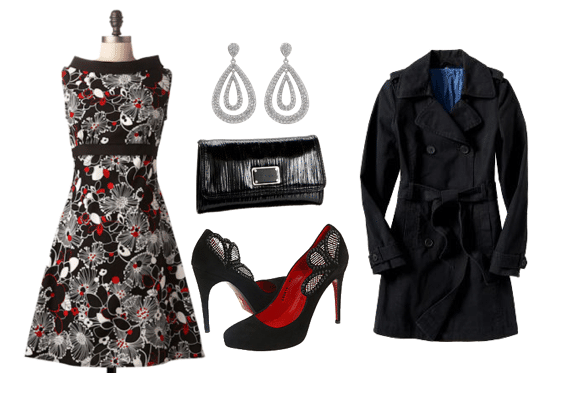 Product Information: Animal Kingdom clutch, ModCloth. Quilted Bag, Missselfridge. Head Out on the Highway bag, ModCloth.
It can seem really daunting to look for a new bag in a vintage or thrift shop: there are tons of them! I decided to show you guys three very different examples. Firstly, there is the Modcloth clutch, which is slightly dressy and perfect for a night out. Next, there is the cream quilted bag, which is another classic piece that would be totally appropriate for work or a night out. Thirdly, there is the black Modcloth bag which would be great for day because it has a simple shape and would work with any outfit.
When looking for a bag in a vintage or thrift shop, keep these tips in mind: look for classic shapes and colors, such as cream and black, but don't be afraid of more wild bags with a lot of visual interest – just make sure you have items you can pair it with! As always, look for any flaws, especially if the purse has lining, and check all the pockets for debris. If the purse is really dirty, I would recommend not buying it; fabrics that are used to make purses, such as vinyl and leather, can be really difficult to clean!
How to Wear a Vintage-Inspired Bag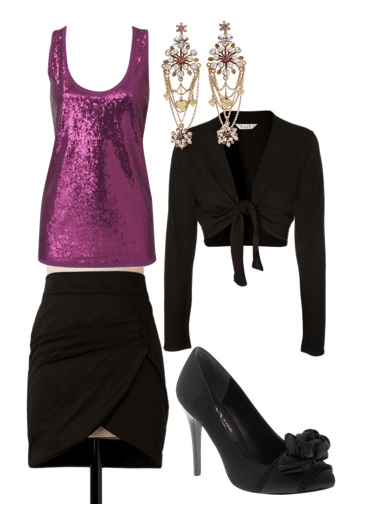 Product Information: Bandage Dress, Oli. Sequin Shrug, Debenhams. Earrings, 1928. Midnight Train heels, ModCloth.
I am in love with this sequin shrug! It will provide a little coverage over this strapless bandage dress; as well, it mimics the sheen in the blue clutch. Paired with some beautiful chandelier earrings and some classic black heels, this would be a great outfit to wear somewhere "fancy" – a dinner party, a date, etc.!
What Do You Think?
What do you think of these vintage-inspired gloves, hats, and bags? How would you wear them? What kind of vintage-inspired items would you like to see featured here in the future?
Let me know in the comments!