This post may contain affiliate links, which means we may receive a commission if you purchase through our links. Please
read our full disclosure here
.
As members of the CF community, it's safe to say we're all pretty fashion-savvy. We know what's in, we know what's out, and most of all we know that most of the season's "must-haves" come with expiration dates. Similarly, we're all students. We can't afford to buy into the latest designer whims- we can barely afford to feed ourselves! So what's a stylish college girl to do? Reach for the classics, of course.
Whereas most "wardrobe classics" lists talk about items that have been popular for centuries, this post is about the new era of timeless pieces – OUR classics: the new wardrobe staples for this generation. While of course there will be some overlap with old-school "fashion classics" lists, this list will focus on the next generation of classics, and list some newer pieces that every modern girl needs to own, as well as a few items that have been in style forever.
1. The Plaid/Check Shirt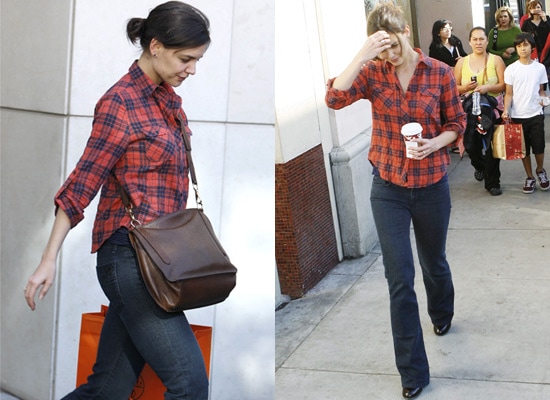 Although this piece has only been hot for a couple of years now, it won't be going anywhere for a while. The check shirt is easy, casual and fabulous dressed up or dressed down. If you need any help styling up this fantastically versatile piece, check out CF's guide to rocking a plaid shirt.
2. Skinny Jeans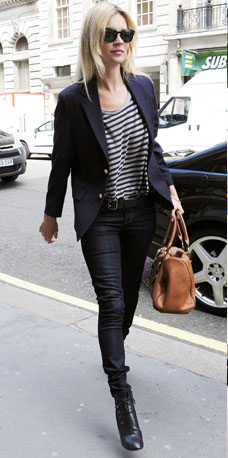 Okay, I know not everyone is a fan of the ubiquitous skinny jean, but the truth is this style is here to stay. Whether you wear them with ballet flats or boots for day or sky-high heels for night, skinnies are a perpetual closet staple for every modern girl.
3. Big Sunglasses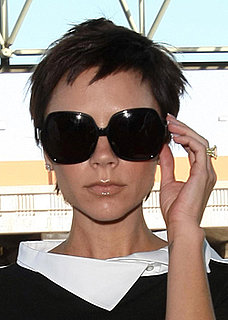 As with skinny jeans above, not everyone is a fan of big sunglasses, however, they're a style we're going to continue to see everywhere for the next few years. While other shapes and styles of sunglasses have been creeping onto the trend radar over the last couple of summers, big sunglasses are still a favorite. They're effortlessly flattering and perfect for covering up a night of excess!
4. Bandage Skirts

Although they've only been "in" for a couple of seasons, I'm prepared to go out on a limb here: bandage skirts are big news, and seem to be more than a passing phase. Flattering, wearable and simple all at once, every girl should own at least one of these in her wardrobe.
Need some help finding the right one? Check out our post on investing in a bandage skirt.
5. Trench Coat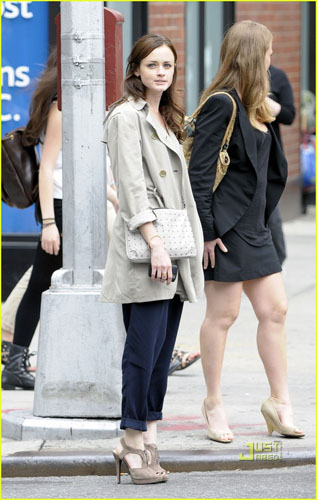 Every girl needs a fabulous trench coat- it's lightweight, versatile, timeless, and one of the few things I've invested in living in the rainy UK! When it comes to trenches, it helps to think outside of the beige box- bright colors and little details can really change your outfit. This post on trench coats has some great advice.
6. Ballet Flats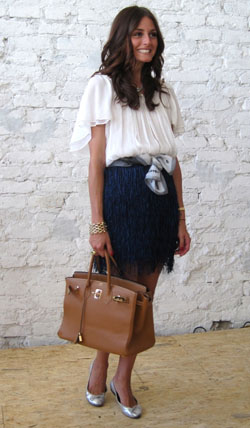 A classic shoe from the Audrey-Hepburn-era; the ballet flat no longer means day off. These adorable shoes can give an cute, classy aesthetic to any outfit- without the awful pinching of heels! Even better, they're versatile enough to wear to class, to an internship, and out for a night on the town!
7. Leggings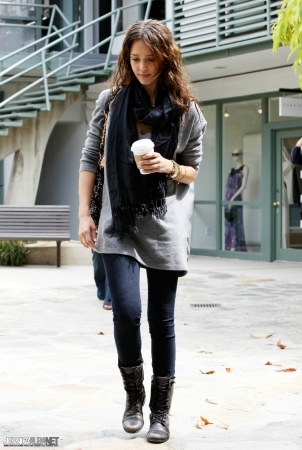 No longer reserved for lounging and '80s costume parties, everyone's favorite childhood wardrobe staple, the legging, is back with a vengeance. As I'm sure you all know, with hundreds of different colors and styles to choose from, leggings can really make an outfit. Just make sure your shirt is long enough to cover your rear- leggings are not pants!
8. White Plimsolls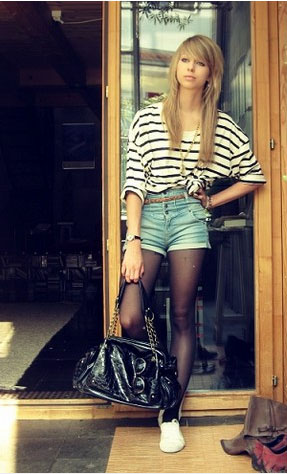 White plimsolls are the ultimate wear-with-everything shoe. These adorable tennis shoes give everything a sort of chilled out, summery vibe and look great with bare legs, tights or jeans. Just throw them in the washing machine to keep them super-white!
9. Opaque Tights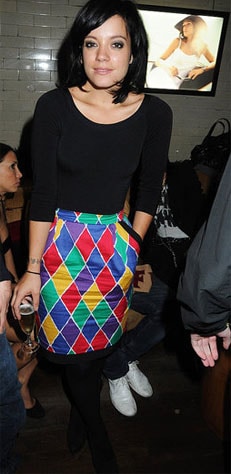 I'm convinced you can't go wrong with opaque tights. They are my number one wardrobe staple; I wear them pretty much day-in, day-out, except for the few days in summer when my fake tan comes out okay. They look great with shorts, skirts, dresses and pretty much everything else under the sun. Even better, they keep your legs toasty on those chilly nights!
10. White Shirt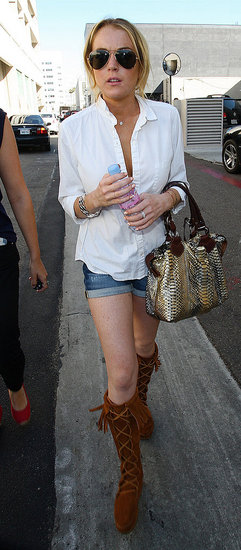 This piece truly needs no introduction. We all know it's true: The classic white shirt knows no boundaries. Need some inspiration for how to wear yours? We've done plenty of posts on must-have white shirts and how to wear your white shirt here on CF!
On to Part Two!
EDIT: Read the second half of this post and find out what the final 10 items are by clicking over to 20 Modern Pieces Every Girl Should Own – Part Two. Enjoy!
What do you think?
What do you think of the list? What do you expect to see in Part Two? What modern pieces do you love and think will stand the test of time? Let me know what you think!!