This post may contain affiliate links, which means we may receive a commission if you purchase through our links. Please
read our full disclosure here
.
It's finally summer! Now that finals are over and school's out, it's time to relax and enjoy the sun.
Summer always seems to go by so fast, so make the most of the weather and plan some fun weekend activities with your friends and family, or embark on some solo adventures. (Check out the CF Summer Bucket List for ideas!)
Here, I've suggested outfit ideas for three classic summer activities: beach/pool parties, backyard grilling, and outdoor markets. Scroll down to see each look:
What to Wear To…
A Beach/Pool Party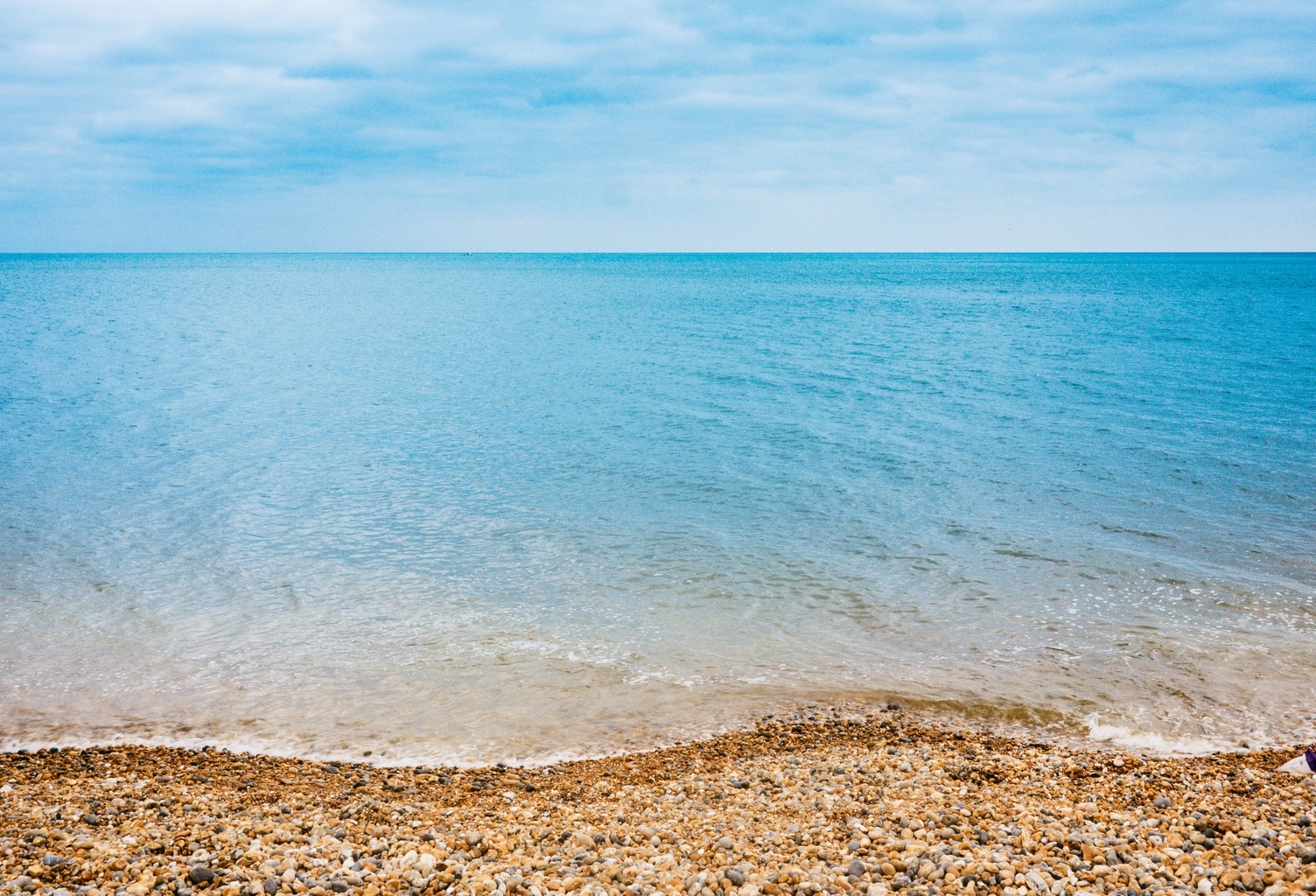 Product Information: Tank, Shorts, Bikini, Flip-Flops, Tote, Sunblock, Lip Balm, Hat, Sunglasses
When it comes to the beach, all you really need is a swimsuit, a towel, and some sun protection, so make sure that you've found a truly standout suit. (Yes, swimsuit shopping is a total pain, but it's worth taking the time to find a suit that makes you feel totally confident!) Have some fun with your accessories: a cheeky tote and cartoon flip-flops are sure to brighten your day.
A floppy hat and classic wayfarers are both stylish and protective. I know I sound like your mom right now, but please make sure you have sufficient SPF! I love spray sunscreen because it prevents sticky hands, and so many lip balms with SPF are available that there's really no excuse to not pick one up.
A Backyard BBQ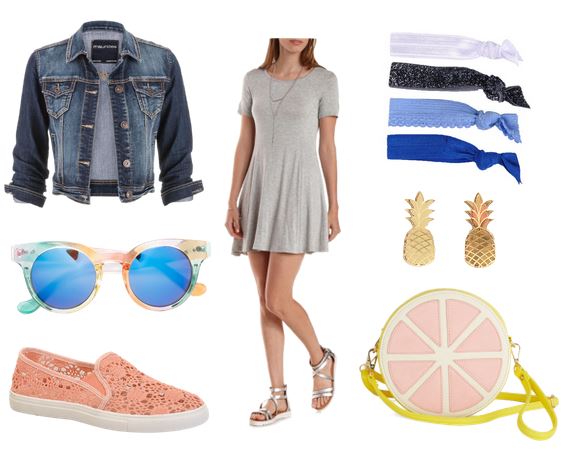 Product Information: Jacket, Dress, Shoes, Hair Ties, Earrings, Sunglasses, Bag
Headed to a friend's place to fire up the grill? Make sure you wear clothes that won't easily absorb the smell of smoke and/or are machine washable. T-shirt dresses are super-comfortable and do double duty by hiding your food baby after you've gorged yourself on one too many hamburgers. (Wear some workout shorts underneath to avoid flashing anyone if you'll be eating picnic-style.)
Since you'll need both hands to eat most of the food, choose a cross-body style bag that will keep your hands free. Sparkly hair ties will prevent a windy day, hair-in-ketchup sort of situation (Can you tell I'm kind of a messy eater?)
An Outdoor Market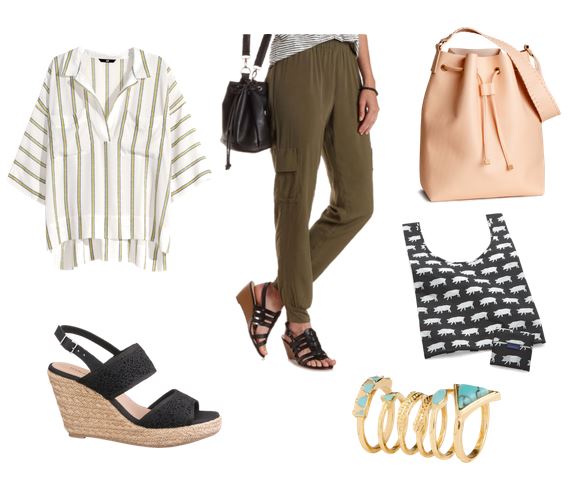 Product Information: Top, Joggers, Sandals, Bucket Bag, Tote, Rings
My personal summertime heaven is the SoWa Outdoor Market in Boston, which includes a food truck festival, craft fair, and vintage marketplace. Check online to see if there are food festivals, street fairs, or farmer's markets near you!
I recently bought a pair of jogger pants from Aritzia, and I am obsessed with how insanely comfortable they are. Paired with a breezy striped top and wedge sandals, they're the perfect choice for an outdoor stroll. If you're headed to a farmer's market, make sure to bring along a re-usable tote to carry all of your fresh produce purchases.
What did you think?
Would you wear these outfits? Which one is your favorite? What are some of your favorite things to do in the summer? Let me know by leaving a comment!