This post may contain affiliate links, which means we may receive a commission if you purchase through our links. Please
read our full disclosure here
.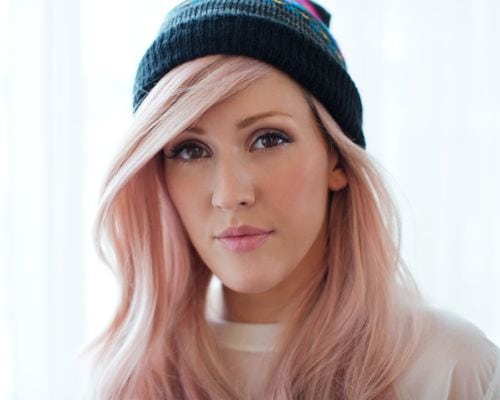 Photo Credit: Elle.com
Disclaimer: this article is filled with the best Ellie Goulding song references.
Not only does Ellie Gouldingburn the music charts, but she also makes explosions on social media sites like Instagram (@elliegoulding) with her unique, edgy, and playful style.
My style is about as far away from Ellie Goulding's as possible, but anything can happen, right? Below, I've created several looks inspired by Ellie's style, so that you too can capture her look.
Most of these outfits were inspired by these wild, studded tennis shoes, that reminded me of the Lights singer: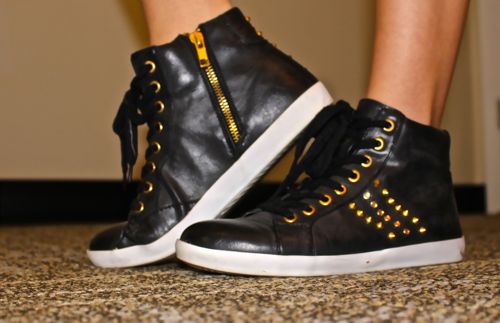 1. I Need Your Shorts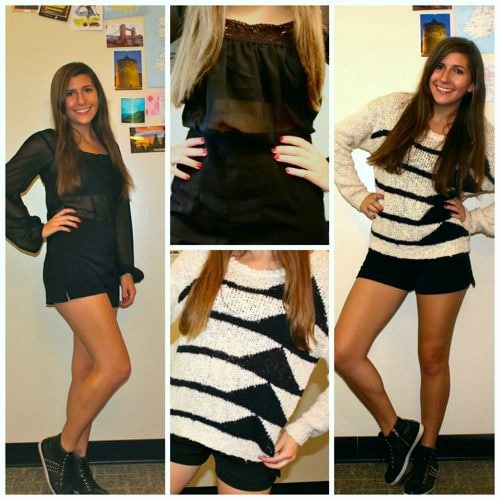 When I think of Ellie Goulding's style, I picture high-waisted black shorts. She can chase your love around a Figure 8 while wearing tasteful, midriff-bearing tops and shorts. An alternative to actually showing skin is to wear a sheer top that slightly reveals your ribcage.
Ellie plays around with geometric patterns and interesting silhouettes, hence, my triangular pattern black and white sweater.
2. Starry-Eyed Silhouettes and Moons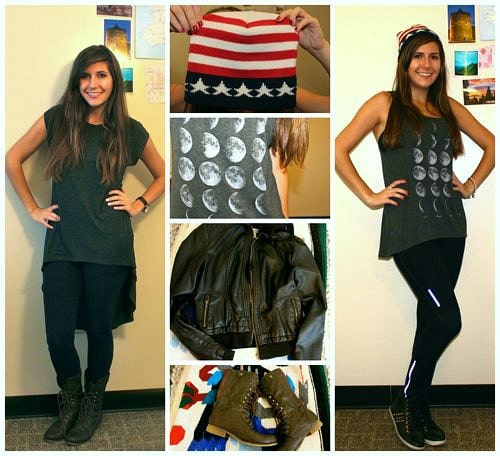 Ellie Goulding is always hanging on to edgy silhouettes. On the left, I'm wearing a high-low shirt/tunic with leggings and my trusty combat boots.
Previously, she was involved in running with Nike, so many of her outfits incorporated exercise pieces. In the photo on the right, I'm wearing running leggings with holographic stripes. Ellie Goulding is often seen in quirkygraphic tops. Personally, I don't wear many graphic t-shirts, but I love this versatile moon tank top to call me home from… uh, space.
Unless you want messy hair to be your downfall, fun beanies are a good alternative.
To make these outfits more cold weather appropriate, I suggest wearing leggings under the shorts (or wearing black jeans), layering with a colorful hoodie like Ellie, and wearing your favorite winter jacket. Above, I've included a faux leather black jacket – the ultimate cool girl layering piece.
Your thoughts?
Do these outfits remind you of Ellie Goulding? Which outfit is your favorite? Do you love Ellie's style as much as I do? Which artists inspire you? Also, I can't pick which of her songs is my favorite, so I'd love to hear yours!