This post may contain affiliate links, which means we may receive a commission if you purchase through our links. Please
read our full disclosure here
.
Winter is coming, and the most recent rounds of street style photos have been full of layers and coats. When the weather gets chilly, your coat makes or breaks your outfit, so it's worth investing in an amazing one to express your style.
To help you do that, I'm focusing on statement coats: Below, I'll show you three different types, inspired by street style, and where to buy them.
Brightly Colored Coats
Bold colors are always eye-catching, and a great way to add some cheer to the dreary streets. As with any statement piece, you want to keep the rest of your outfit tame. In this photo, a simple jean and sweater combo balances the bright yellow of the jacket.
Cute & Affordable Colorful Coats: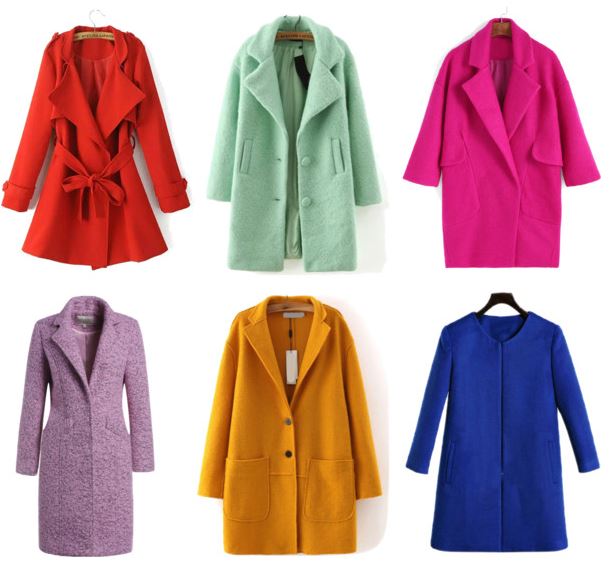 Coats L-R, Top-Bottom: 1, 2 , 3, 4, 5, 6
Fur Coats
A grey skater skirt and black sweater make a great neutral base for this outfit, centered around a crazy-awesome purple fur coat. Faux fur is easier to find and afford than real fur, and of course, it's animal-friendly, which we love. The look of fur can always make an outfit seem more expensive, so it's a great coat style to buy.
Where to Buy Them: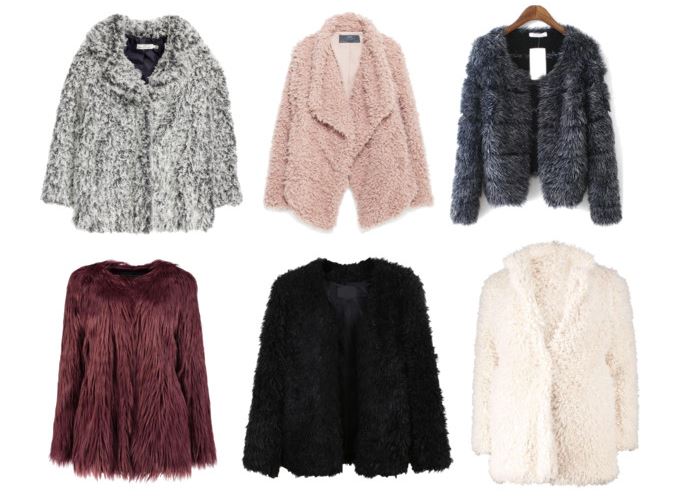 Coats L-R, Top-Bottom: 1, 2 , 3, 4, 5, 6
Patterned Coats
Patterns are always a great way to add dimension to an outfit. In this photo, an all-white outfit is topped with checkered outerwear. The overall colors of the look are simple, but coat's pattern makes it interesting.
Where to Buy Them: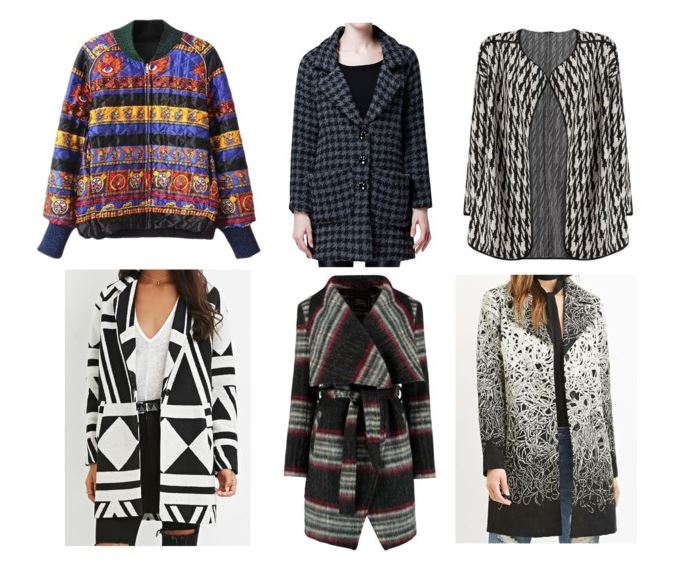 Coats L-R, Top-Bottom: 1, 2 , 3, 4, 5, 6
What do you think?
Will you try a daring coat this season? What type of coat is your favorite? Post a comment below! We'd love to hear from you.