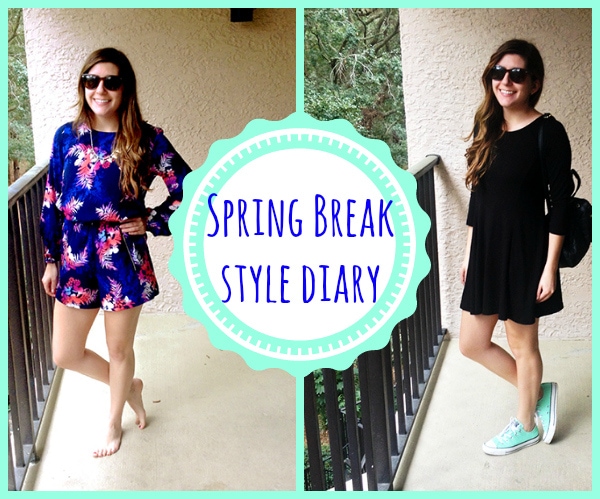 I have a confession to make.
These outfits are from the second half of my spring break week.
The first half of the week was spent in my pajamas on a couch in hibernation mode. Because when I get a break from school, the first thing I want to do is play video games. I don't even want to see real clothes, or makeup, or a hair straightener.
I think people have this notion that fashion bloggers only love fashion and therefore dress up 24/7, but we're real people who have wants and needs that include pajamas for days. You feel me?
That being said, let's move onto what I wore during the second half of spring break.
1. Island Romper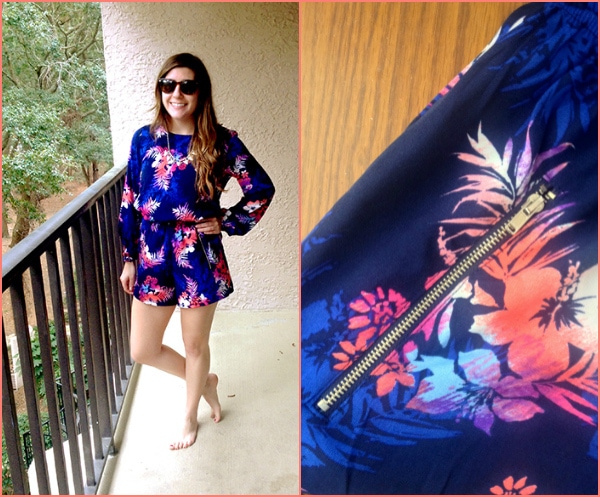 You know what I love more than rompers? Rompers with pockets. With rompers, you're guaranteed your shirt matches your bottoms.
Nothing screams, "I'm a tourist!" like bright colors and tropical flowers, except for those cheesy t-shirts with the town said tourist is visiting written across the chest. My alter ego lives in Hawaii, so there's a part of me that secretly loves plumeria flowers.
Don't worry, I've never worn a shell or shark tooth necklace. Or Crocs. For the record.
2. Laid-Back Crochet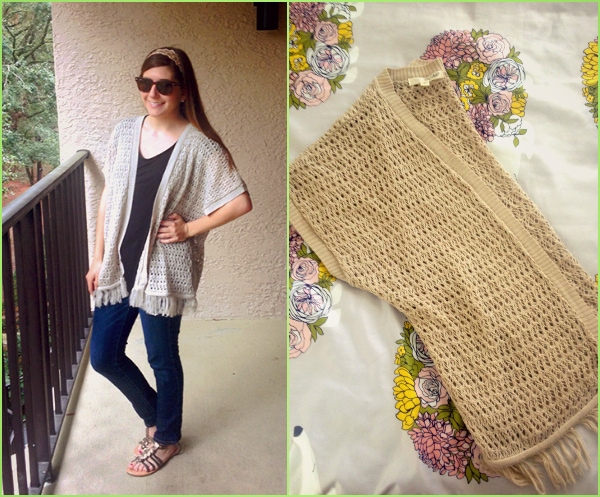 I love simple, minimalistic outfits. Jeans and a black t-shirt are the unofficial uniform of my life. This short-sleeved crochet kimono is perfect for adding a little something extra to outfits like this one. It also adds that I'm-secretly-wearing-a-blanket element, which is a look I always aim to achieve.
This kimono is also good for adding a spring and summer vibe to outfits. To dress things up, I'm wearing gold sandals and a headband with gold beading.
3. LBD with a Pop of Mint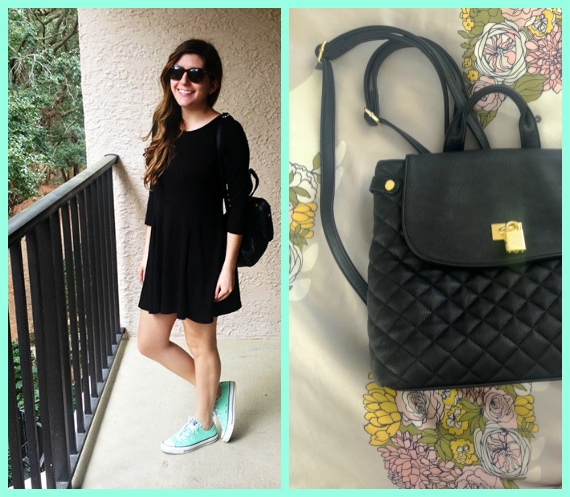 A LBD and mint shoes: two things every girl needs in her wardrobe. This casual, three-quarter length sleeve dress is ridiculously easy to wear, and handy for all occasions.
Since spring break is a time to relax, I wore this backpack instead of a purse. Thanks to the quilted pattern and gold details, this backpack looks as cute as any purse. Bonus: I can now use all my arms.
Your thoughts?
Which of these outfits is your favorite? Do you like the backpack purse trend? What did you wear over spring break? Let me know in the comments below.