This post may contain affiliate links, which means we may receive a commission if you purchase through our links. Please
read our full disclosure here
.
Rei Kawakubo.
Louise Brooks.
Audrey Hepburn.
What do these three immensely fashionable women have in common? An insatiable love for the color black.
Black is simple, chic, and timeless. It evokes power and confidence while simultaneously hiding all of the stains you might accrue over the course of a full day of classes. A black monochromatic outfit is the perfect way to welcome in cooler fall weather.
However, it can be difficult for many ladies to figure out the appropriate combination of all black everything that doesn't end up looking like a bad Hot Topic ad. Thankfully, as a woman dedicated to all things black, I am here to impart some knowledge on how to make the historical color of death lively again.
Texture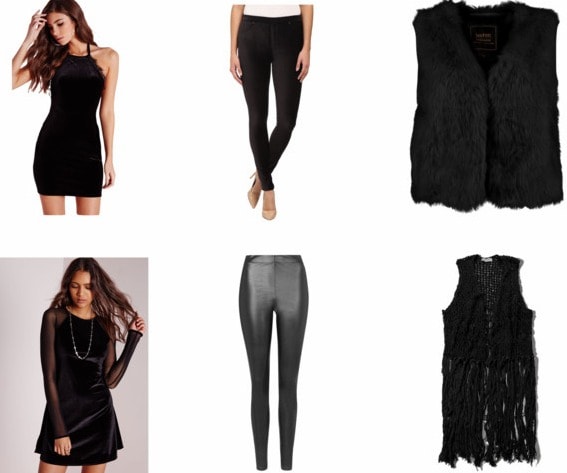 Top Row: 1, 2, 3 | Bottom Row: 1, 2, 3
Whether by adding an edgy element of leather, or a cozy hint of shearling, playing with texture is my favorite method for adding visual interest to an all-black wardrobe.
In general, it's always important to pay attention to what your clothes are made of — conscious shopping is the best shopping — but it's crucial in any monochromatic wardrobe. Some fabric choices that instantly add fun details to your wardrobe, and even an outfit, include velvet, suede, faux leather, faux fur, patent leather, and knits.
Proportion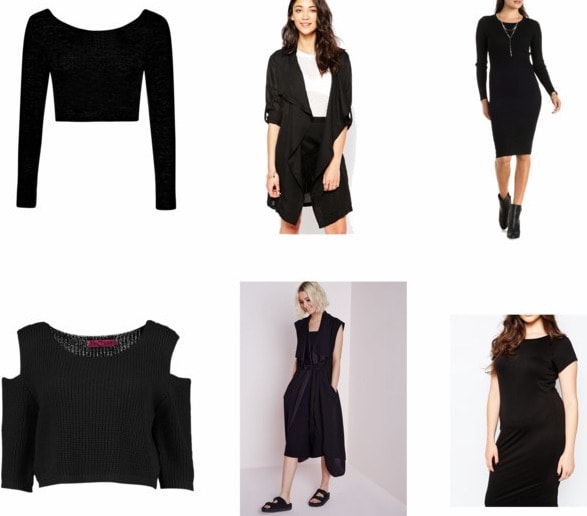 Top Row: 1, 2, 3 | Bottom Row: 1, 2, 3
Since the resurgence of crop tops in collegiate fashion, ladies (and stylishly adventurous boys) have been playing with proportion on the daily.
One of the easiest ways to add visual interest to your black wardrobe is a solid crop top + high waisted jeans combination. Elongate your legs and show off your midriff while also demonstrating how truly marvelous you are.
If you're a tad more courageous and have an appreciation for the avant garde, try out some long layers. Pair a body-con midi dress with a structured waistcoat for a Rick Owens-approved look.
Audacious Makeup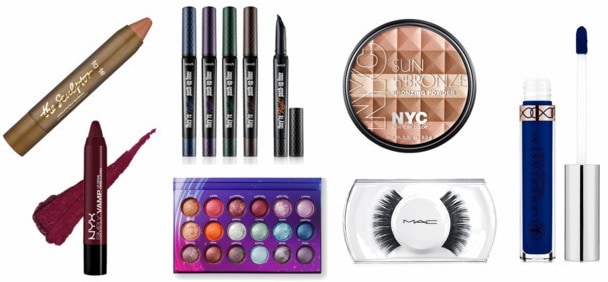 Products: Contour Stick, Eyeliner, Bronzer, Liquid Lipstick, Eyelashes, Eyeshadow, Lipstick
Aside from the fact that you'll naturally look like a hip art gallery assistant, an all-black wardrobe makes a superb canvas for bold makeup looks. Show off that contour! Bust out that green eyeliner! Throw on that blue lipstick!
Take this opportunity to test out all of the ridiculous beauty looks from the spring 2016 runways, like Prada's gold statement lips. When the rest of your outfit is muted, you can go as wild as you want when it comes to your face.
Fancy Footwear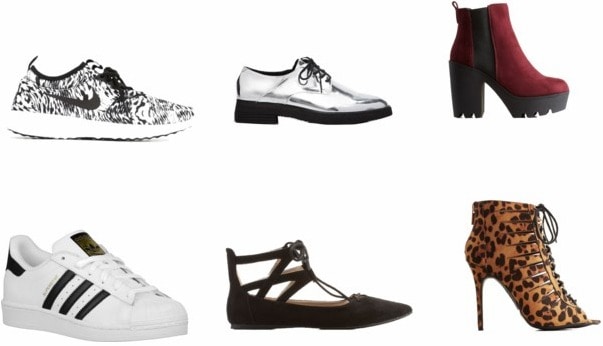 Top Row: 1, 2, 3 | Bottom Row: 1, 2, 3
Or perhaps you may want your shoes to be the focus of your monochromatic wardrobe. For fall, heeled booties and classic sneakers are the footwear options du jour, but quirky flats are always welcome.
The best part about black is that it matches with everything, so unleash all of your creative energy when it comes to choosing the perfect pair of kicks.
What Do You think?
What colors do you love wearing in the fall? What's your favorite all black outfit combination? Let us know in the comments!