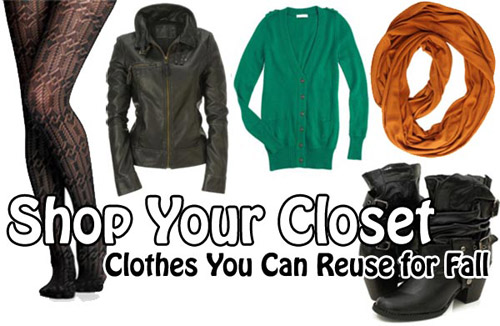 While here at CF, we're best known for keeping our readers updated on the latest trends, and cluing you in on the next "it" thing to hit the mall, we sometimes forget to emphasize that, more often than not, everything you need for an amazing outfit is already in your own closet.
So for this post, I'll be digging through the cave that is your closet and reminding you of that scarf you bought last season, or that bomb leather jacket you splurged on in the heat of the moment, and showing you how you can wear those pieces again this season. Want to join me on a walk down memory lane (aka into your closet)? Read on!
Leather Jackets
Leather jackets were big last fall, so it's likely that you already have one of these babies still dangling in your closet. If so, you're in luck: Leather is huge again this season. And don't be afraid to keep this piece around for seasons to come – leather jackets will always be classic, whether they're "trendy" or not. Pair your jacket with a sexy bandage skirt, or a sleek pair of skinnies, and you'll be good to go.
Cardigans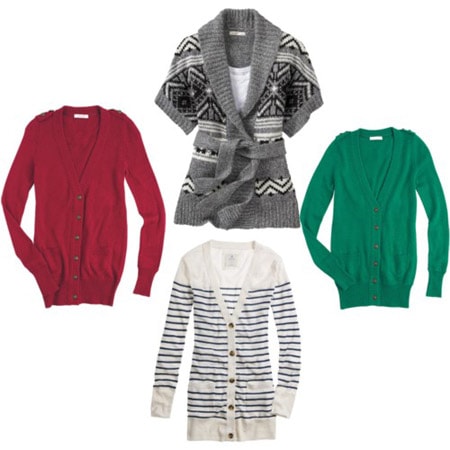 (Magenta, Wrap Cardigan, Striped, Teal)
Summer's over, so you can dust these lovely darlings off! Perfect for layering and keeping you warm on so-so days, cardigans are the ultimate fall staple. Wear bright or patterned ones under a trench coat, and you'll be able to acclimate to any temperature you wish while simultaneously brightening up your winter wardrobe.
Tights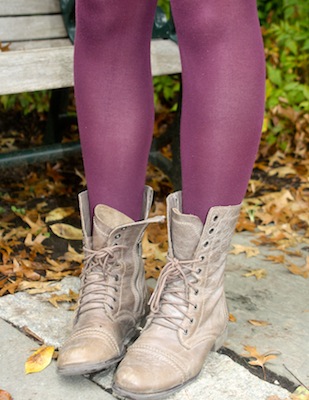 Tights! Oh, I could sing the praises of tights for days, but I will spare you the torture and just tell you instead. Tights, whether they're colored, patterned, or even just plain black, add fun texture to your wardrobe and set you apart from the rest of the crowd. Plus they show off your legs without giving you frostbite. So throw those mothballs out and pull these silky socks out of your dresser and take them out for a spin.
Boots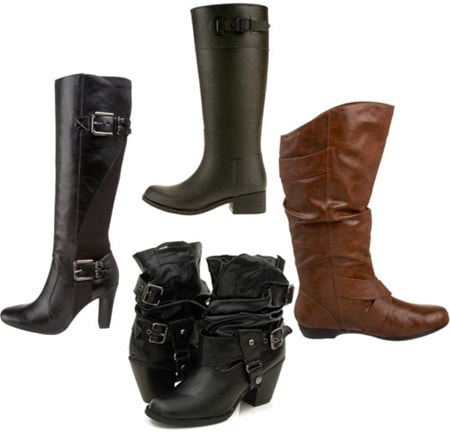 (Heeled Buckle Boot, Rainboot, Short Buckled Boot, Brown Boot)
Those boots you bought last winter got you through rain, sleet, and snow, so why not let them do that for you again? I'm almost positive you have some boots lying around your house, dorm, or apartment just waiting for you to slip them on, so why not indulge them? Pair them with some cute tights or over-the-knee socks, or tuck them into your jeans for a fashion-forward style.
Scarves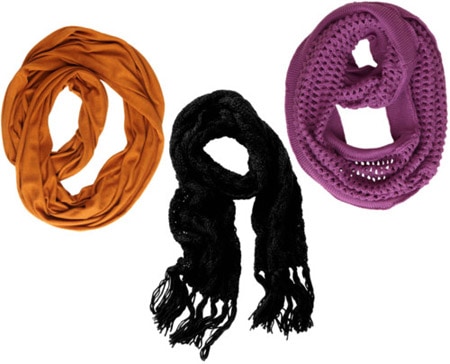 Telling you to reuse scarves for winter is almost like telling you that the sky is blue – but I figure I might as well include them anyways. Whether you are rocking that circle scarf I taught you how to DIY last year, a knitted gem from Grammy, or a silky smooth floral scarf, don't forget to include at least one in your day-to-day outfits this winter! They can add some much-needed texture, color, and sass to any outfit – and who doesn't want that?
Thoughts?
Will you be recycling your winter clothes this year? Or are you totally revamping your wardrobe? Did you have all the stuff I included in my list- or were you missing a couple pieces? Are you ready for winter -and are you excited for it as I am?! Whatever your thoughts, let me know in the comments!