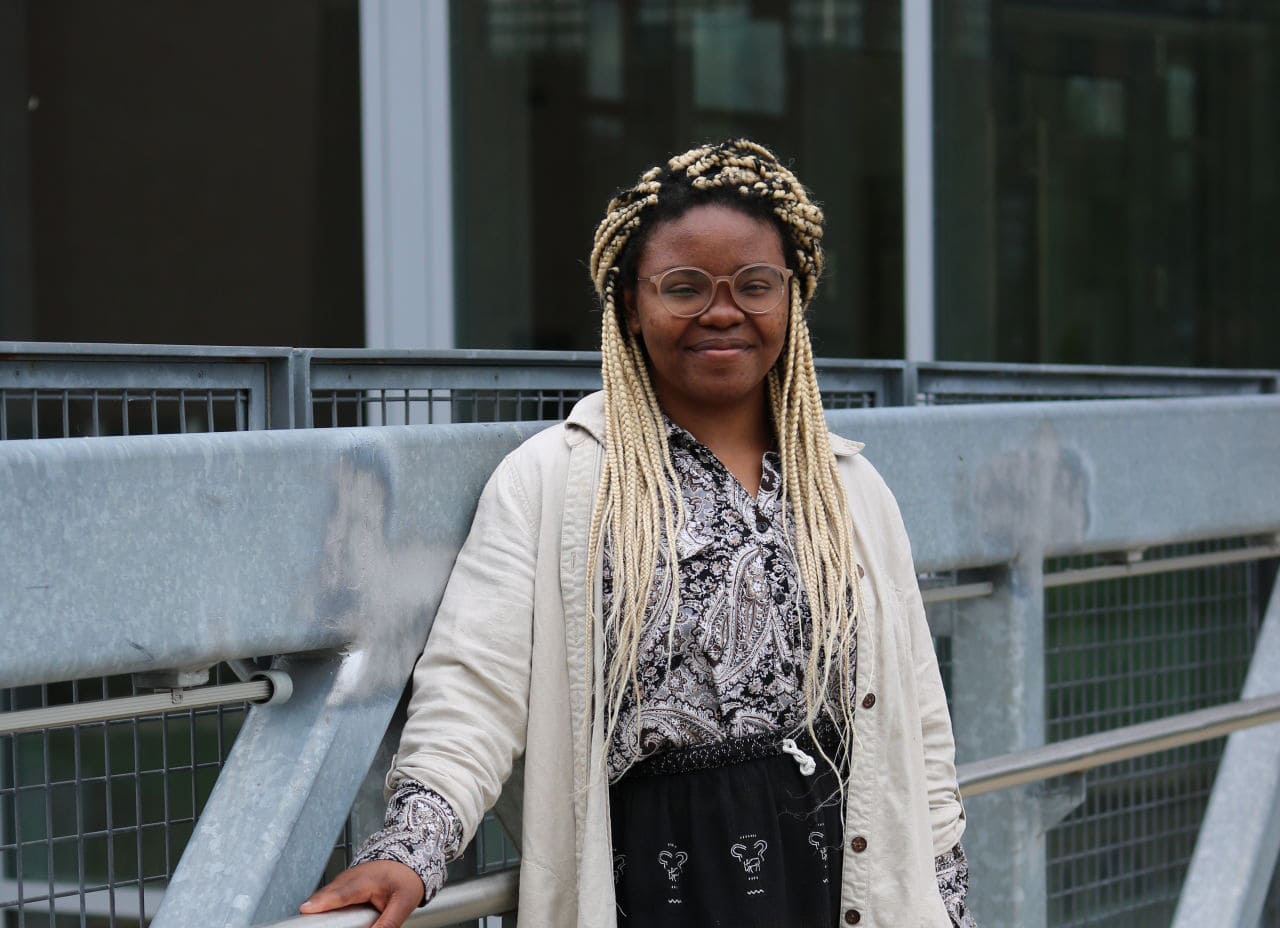 This installment of Runway Looks for Less was inspired by both a CF commenter and a fellow CF blogger. On my post last week, Hannah suggested Cynthia Steffe as a designer to recreate. I wasn't very familiar with her recent designs, but after looking through the Spring collection, I couldn't resist the young and colorful looks. This collection was even more fitting because the looks all tie into the trends I've previously spotlighted as well as Liza's post last week on Spring trends. So this week I bring you more inspiration to make all of these trends your own this season – inspired by Chynthia Steffe's Spring collection.
The Creative Director hit his stride with a Spring collection that brilliantly married the Steffe girl's propensity for sweetly feminine looks with the modern mix-it-up sensibility favored by cool chicks like Alexa Chung. "It's no longer about the head-to-toe look," Kearney reasoned. "Today's woman wants to take a little from here, a little from there, and make it her own." – Style.com
Although most of the looks are dresses and skirts full of ruffles, there is something for everyone in this collection. Be sure to look through the entire collection and take note of the cargo jackets, tailored vests and denim pieces. No matter how flirty or modern your style, there is a way to incorporate these popular trends.
Lunch Date
In the past, I have made it pretty evident how much I love pairing Spring dresses with cardigans and jackets to make the transition from season to season. This collection is no exception: dresses paired with large cargo jackets paraded down the runway, as did mini dresses with heavy vests. Don't believe in mixing quite so dramatically? Take a cue from a Karissa, a fellow CF reader..
I was inspired by your Boho Chic look and rocked out a blue spring dress with a purple sweater, black patterned tights, black boots, and a blue scarf today. I felt so spring-like and it was great to mix up my winter clothes with something fun.
Steffe's collection takes it one step further by pairing dramatic ruffles with a long, over-sized khaki jacket. Although ruffles and frills may be too much for your 8 a.m. class, the look is perfectly put-together for a lunch date with your best friend or the cute boy from your Bio class.

Product Information: Boyfriend Jacket – Banana Republic, Brown Peep-toe Bootie – Windsor Store, Floral Hinge Wallet – Wet Seal, Dress – ASOS, Peacoat – Forever 21, Suede Ankle Boot – Girl Scene
A few tips to make it work:
Fabric is key! You can do dramatic ruffles during the day – but stick to daytime fabrics like jersey or cotton. Save your silk mini for when the sun goes down.
If you're shopping for a jacket a la the Steffe look, be careful to find one that fits well. There is a fine line between over-sized and sloppy. An easy way to check? Make sure that the shoulders and sleeves fit and hit at the appropriate spots.
I realize that in a lot of college towns, wearing sky-high heels to an afternoon lunch may be over-the-top (another reason why I love living in New York City). The great thing about this look is that it can be worn with flats or sandals – just be conscious of the length of your dress. A good rule of thumb? The shorter the dress, the shorter the heels. A knee-length dress looks better when balanced out with heels whereas a mini dress paired with flats makes it more daytime-appropriate.
The Office
Chambray has made its presence known this season, in the form of trousers, skirts, shirts and vests on the runways. Even though chambray is a lightweight, comfortable fabric, the pieces still manage to look tailored and chic. The Steffe Spring collection included trousers, overalls, skirts and jackets paired with sheer floral pieces – achieving the perfect mix-and-match look. Denim is easily incorporated into any style and a dark chambray trouser is perfectly chic for Casual Fridays.

Product Information: Trouser – Old Navy, Shorts – Victoria's Secret, Ruffled Tank – The Limited, Stripe Blouse – Charlotte Russe, Peep-toe Oxford – Spiegel, Belt – Nordstrom, Lace-up Pump – Endless
A few tips to make it work:
Find a balance between fabric and fit, depending on the occasion. For the office, stick to dark washes and tailored fits but experiment with lighter washes, distressed fabrics and boyfriend-fit pieces for day-to-day.
It seems as though this rule has been drilled into our heads from a young age but I'll repeat – be careful when mixing denims. Even two matching pieces can look a little ridiculous when worn together. Don't let that deter you from mixing and matching, though: fashion is meant to be fun – just tread carefully!
A Day of Shopping
Ah, a day of shopping; the perfect way to unwind after a week of midterms. And what better way to get into the mindset of Spring shopping than with a colorful cropped jacket and a fun, flirty dress? Dresses make up a huge part of the Cynthia Steffe collection – both fitted strapless and crew-necked sheer minis. The best thing about dresses like these is that they are easily taken from day to night. A quick change of footwear and jacket and you're all set for a night on the town! Don't be afraid to mix colors, either – the best outfits come from an unexpected mix. Rock a jacket in a complementary color rather than a hue that perfectly matches one in the dress.

Product Information: Peep-toe Boot – Windsor Store, Off-the-shoulder Dress – Victoria's Secret, Motorcycle Jacket – Alloy, Floral Dress – ASOS, Pumps – Endless, Pink Jacket – DKNY
A few tips to make it work:
A cropped jacket can fit just as poorly as an over-sized khaki one. Again, you need to pay close attention to how both the shoulders and the sleeves fit and make sure they hit where they should on your body. Also pay close attention to where the bottom of the jacket hits. Obviously fit is different for each body type – for example, if you have a large chest, be careful of super-short jackets that end right below the bust line; it'll end up looking a little over-the-top.
It's tempting to slip on your favorite flats or flip-flops with a dress but don't be afraid to experiment with ankle boots and pumps. The gray footwear in the Steffe collection looks perfect with each look and is easily taken from day to night. Not a heel girl? Try slouchy brown boots – it's an unexpected contrast to an airy dress.
Date Night
One accessory that popped up in almost every look that came down the Cynthia Steffe runway was a skinny belt. I've always been a fan of belting a loose dress or top but I love how the designer paired a skinny colored belt with a fitted dress. In complementary colors such as a light blue and a dark blue, the accessory is unexpected. After a couple seasons of thick black and brown belts, a skinny white belt with a pastel dress is a breath of fresh air.
Product Information: Yellow Dress – Forever 21, Pink Dress – ASOS, One-shoulder Dress – ASOS, Peep-toe Platforms – Endless, all belts – Forever 21
A few tips to make it work:
Even if you are a poster child for paying extra for better quality – resist the urge this time. For such thin belts in bold colors, quantity may be better than quality. Forever 21 has belts like the ones above for $3-4 dollars each! Having more colors to choose from and being able to buy multiple pieces will really allow you to have fun with the look.
Before purchasing a dress – go through your closet. With the idea of a thin colored belt (even one in white!) in your mind you'll most likely find pieces that you already own that would go perfectly with your new belt.
Tying it all Together
The Cynthia Steffe Spring 2010 RTW collection is a mix of the popular trends for Spring: florals, chambray, sheer fabrics, nude pieces, lace – the list goes on and on. In the past few weeks, I hope you've all gotten inspiration from different designers' takes on the trends and have started to see how to interpret and incorporate each into your own personal style. After all, fashion is meant to be fun!
So what do you think of the looks? Are they something that you could see yourself wearing? I don't pretend to be the expert on fashion – I love to hear your thoughts on different collections so be sure to leave a comment!