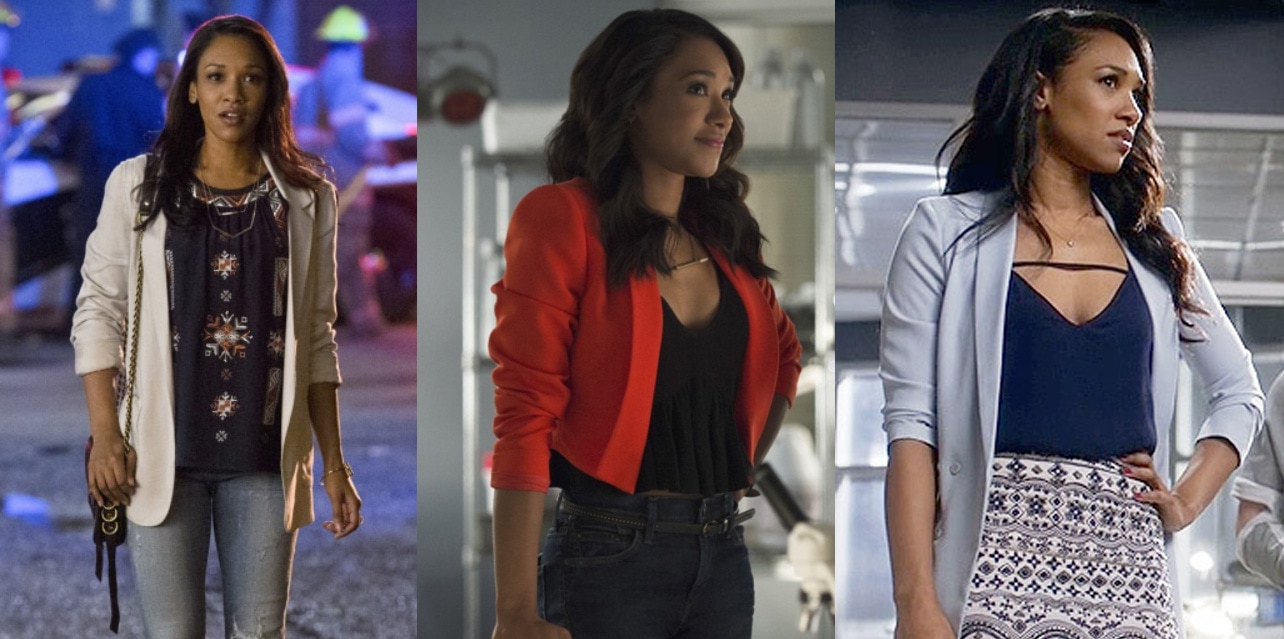 We all have them: articles of clothing that we used to wear and love or that we aren't quite sure what to do with. Instead of letting those items languish in the back of your wardrobe, why not brush them off and make use of them in a fun new way? This post aims to help you do just that.
With its popularity over the past few years, it's a safe bet that there's a boyfriend blazer hiding somewhere in your closet. Whether you haven't worn it in a while, or are totally sick of it because you wear it all the time, this style staple deserves a second look. Read on for three updated looks and boyfriend blazer fashion inspiration!
Tips & Tricks for Updating Your Blazer
Add a few fun finishing touches.
Pair with something unexpected. For an interesting, alternative look, try wearing your blazer with shorts and gladiators or fringed boots and jeggings!
Color block. If you usually go for neutral navys or greys, rock a brightly-colored blazer in turquoise, red, or hot pink! The silhouette remains classic, but the pop of color adds extra appeal (and the color blocking trend is SO hot for spring). Want to rock your black blazer? Color block with a neon tee instead!
Accessorize it! The simple addition of a printed scarf, layered necklace, or pyramid studs can totally change the look of just about any blazer.
Look 1: Sassy.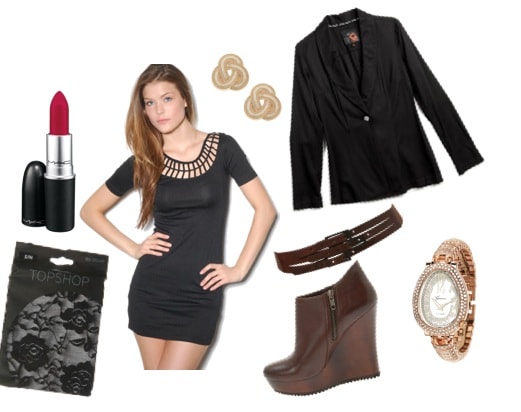 Product Information: Lipstick, MAC. Lace Tights, Topshop. Dress, Akira. Earrings, Topshop. Blazer, Guess. Belt, Topshop. Booties, Aldo. Watch, 15 Dollar Store.
Here, the boyfriend blazer lends coverage and sophistication to an otherwise quite sexy outfit. An oversized, boxy jacket skims over the tight dress to create an outfit with perfect proportions. Since the jacket tones down and grounds the look, don't be afraid to mix things up with a brightly colored or printed dress. Ideal for going out with friends, a big date, or a fashion event, a cute cocktail dress adds new life to the basic blazer!
Look 2: The Nerd.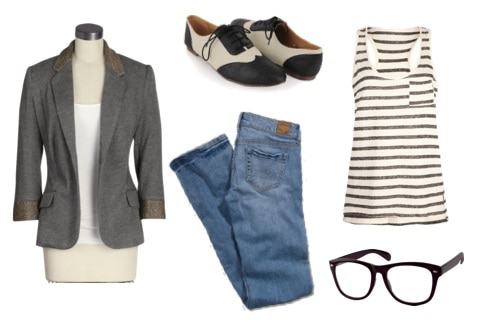 Product Information: Blazer, Piperlime. Oxfords, Amazon. Boyfriend Jeans, American Eagle. Tank, Tilly's. Glasses, Zenni Optical.
Last fall, in my very first fashion class at my university's College of Design, I noticed this exact look was incredibly popular with the fashion design and retail-merchandising crowd! And for good reason – there's no easier way to dress up an outfit (and stay warm) than with the simple addition of a blazer.
Adding a blazer to an outfit makes the wearer look instantly more chic, fashion-forward, and polished, even if the rest of their look is super casual. To up the trend appeal of this particular outfit, I paired a gray boyfriend blazer blazer with boyfriend jeans and glasses. Geek chic!
Look 3: Spring Fling
Product Information: Blazer, ModCloth. Espadrilles, Forever 21. Clutch, Dorothy Perkins. Jeans, Asos. Necklace, 1928. Top, Tilly's.
Own a khaki, nude, or white jacket that you're not sure how to work? Spring is the perfect time to wear it! Since the majority of blazer-wearers seem to rock black, grey, and other dark hues, your light look will stand out in the best possible way.
The look above was styled with springtime in mind (note the pastels!), but a light neutral blazer makes an excellent, more casual alternative to basic black year round. Pick one up!
Bonus Look: The Trend Setters!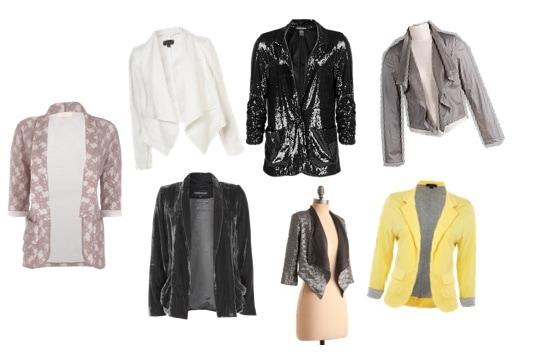 Product Information: Lace Blazer, ModCloth. White Waterfall Blazer, Topshop. Velvet Blazer, Warehouse. Sequin Blazer, Buckle. Glitz Blazer, ModCloth. Faux Leather Blazer, Kmart. Yellow Jersey Blazer, House of Fraser.
Need a cute boyfriend blazer or just want to try something different? Check out these super-trendy alternatives and mix it up!
These blazers are great for girls who are bold, fearless, and fresh and are an excellent addition to any "going out" outfit. To avoid looking like Ke$ha, keep the rest of your outfit more demure – unless over-the-top is what you're going for (in which case, pile on the glitter!) – and go for streamlined, fitted bottoms and a single piece of jewelry. The blazer is the ultimate accessory!
Your thoughts?
Tell us what you think! How do you wear your boyfriend blazer?! Have you tried any of the trendy offerings? What other items are hiding in your closet begging to be worn? Leave a comment and share your thoughts!