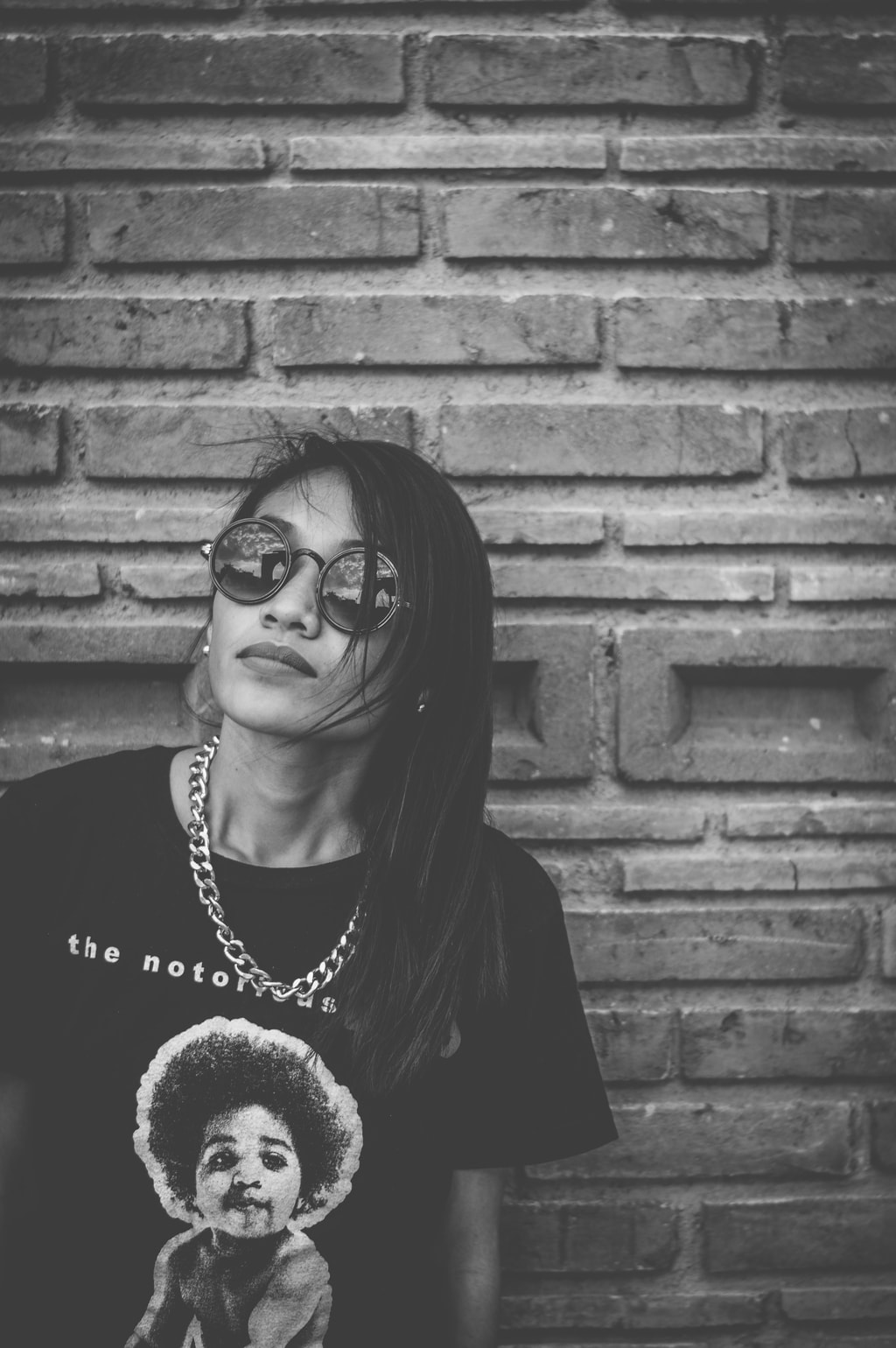 This week's Real-Life Style Challenge came together from a multitude of sources. First, a reader wrote in asking to see how a simple change of accessories could change an outfit's entire mood. I was ready to take up the task, but I wondered how could I represent all these different possibilities clearly if I was just wearing four completely different outfits. That's when Sheena and her famous Uniform Project came to mind.
The Challenge:
Thought nowhere near as intense as her 365 day challenge, this week I challenged myself to create four different outfits, each with a different mood or for a different occasion, all based around the same little black dress.
The Results: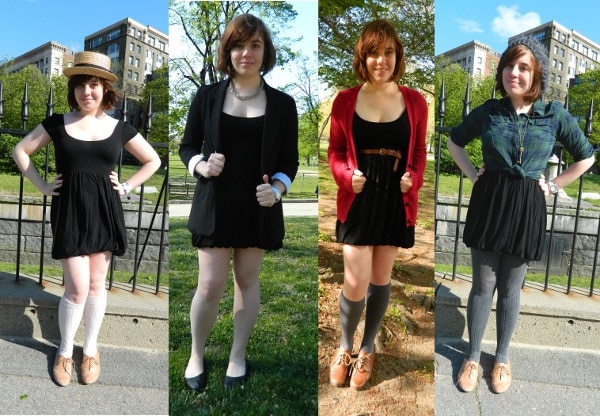 Monday: With springtime in mind, I wore my straw boater hat and cream knee-highs with oxfords and my LBD.
Tuesday: Creating an outfit for a night out, I paired my dress with a boyfriend blazer, black flats and a gold chunky chain necklace.
Wednesday: For a comfy casual look I wore my LBD belted at the waist, with an oversized red sweater and gray knee-highs.
Thursday: With finals approaching, I went for a studious feel, wearing a flannel shirt tied over my dress and completing the look with gray sweater tights and a grey beret.
What I Learned:
I have to tip my (boater) hat to Sheena. Keeping up with this challenge for four days was hard enough. While it isn't something I could do for a whole year, it was fun and interesting to see how far I could stretch my LBD, and understand why it truly is a closet staple.
I also discovered that in terms of accessories, my closet is lacking! My biggest struggle was making each outfit look different, which can be hard if you have a less eclectic style. It took some trial and error in the morning but it turned out be a challenge I really enjoyed!
A few more tips I picked up from this challenge:
Experiment with color! As I've mentioned before, color is severely lacking in my closet, but with a challenge like this, color can be key to switching up your look. This is especially true because almost everything goes with black!
This challenge works perfectly if you often find yourself going fromclass to a night out. With a few quick modifications, your outfit can take on a whole new vibe.
Plan outfits ahead of time. If you feel like doing this challenge yourself, take some time over the weekend and think of several different outfit combinations. (Remember to try things on!) This way, you won't find yourself scrambling for ideas early in the morning.
Don't be bummed if everything starts to look the same! When editing my photos, all the pictures started to meld together. But when you're starting from the same base, it's natural for the outfits to look alike. If they're outfits you like, be proud of them!
What do you think?
Do you think you could try wearing the same thing every day? How to you change up your classic LBD? Any there any challenges or trends YOU want me to try next? Let me know in the comments!