This post may contain affiliate links, which means we may receive a commission if you purchase through our links. Please
read our full disclosure here
.
There's something about stepping out of the house with the brim of your summer hat artfully falling over your face that transports you into a lackadaisical state. Both chic and mysterious, a fabulous hat can take any outfit to the next level.
Hats are the perfect way to switch up your look for summer. Whether you're looking for a way to protect your face from sun, a method to cover up a bad hair day, or a new, stylish accessory, a hat is definitely the way to go! It can easily transform an outfit from plain-Jane to spectacular in seconds.
From bohemian to preppy, there's sure to be a style you love that will keep you cool and fashionable this summer. If you want to try out a hat, but aren't quite sure which style is right for you, take the quiz below to find out!
Quiz Results!
Below are the results to the quiz. If you haven't taken it yet, please don't peek! I've created outfits to give you a little inspiration on how to style each hat. Scroll down to take a look:
Floppy Sun Hat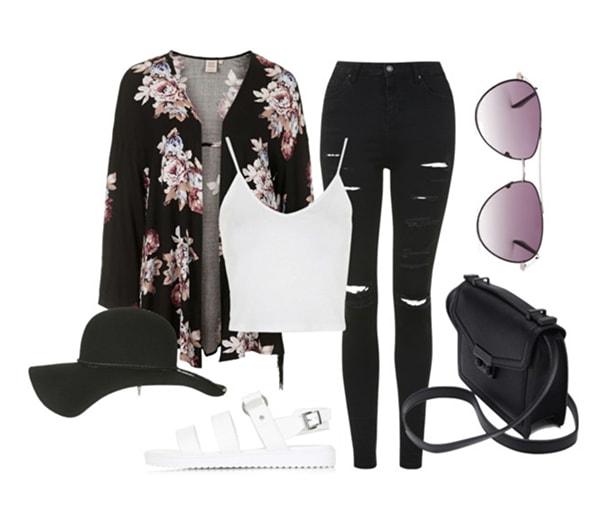 Product Information: Jeans, Cami, Kimono, Hat, Sandals, Bag, Sunglasses
A floppy sun hat is the ideal accessory to finish off a chic look like this one. It's perfect for a lunch date with friends in the city or roaming a seaside market during your beach vacation. A kimono jacket is a great option for days when you want to keep cool without feeling too exposed.
Baseball Cap/Snapback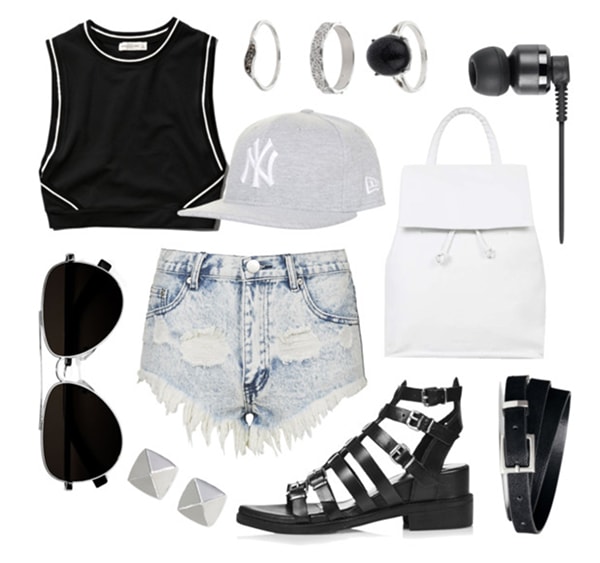 Product Information: Top, Shorts, Hat, Sandals, Backpack, Rings, Sunglasses, Earrings, Headphones, Belt
If your style is more on the laid-back side, a baseball cap or snapback is the hat for you! It keeps your face shaded from the sun without all that extra frill. Channel sporty '90s vibes with this Yankees snapback and denim cutoffs.
Fedora/Panama Hat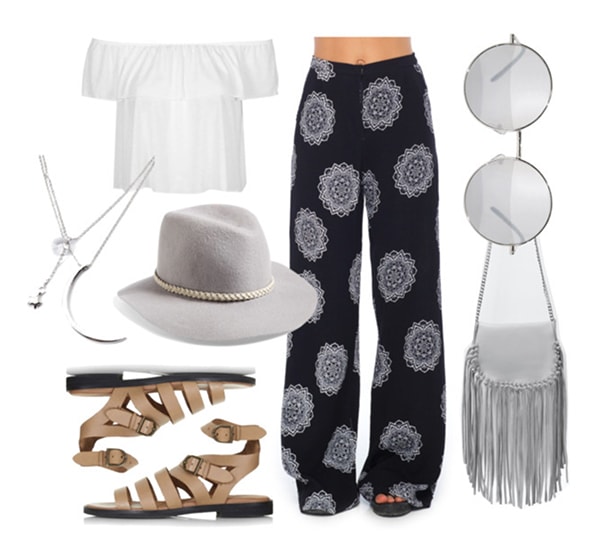 Product Information: Pants, Blouse, Hat, Sandals, Bag, Sunglasses, Necklace
A panama hat can be the perfect finishing touch for a variety of styles, but it complements a bohemian look extremely well. A maxi skirt or a pair of palazzo pants like these are a great way to balance your outfit when donning an eye-catching hat.
Boater Hat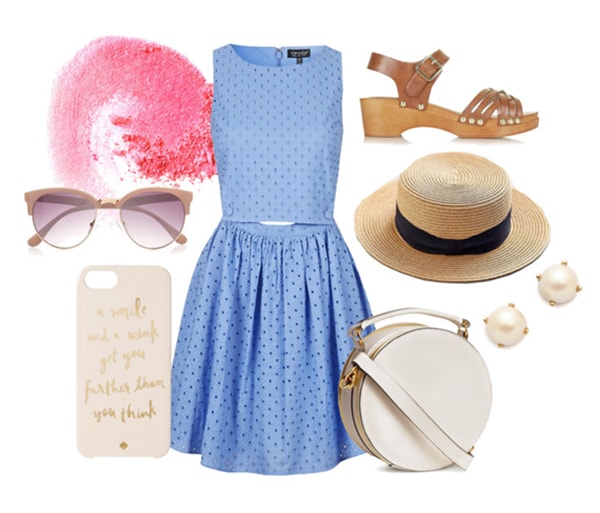 Product Information: Dress, Hat, Bag, Sandals, Sunglasses, Earrings, Phone Case
Feeling a little flirty? Throw an a boater hat to finish off your outfit! Hats like these are great for a picnic in the park or a fun outdoor date with your significant other. Their sweet, demure vibes will go perfectly with a playful sundress.
What do you think?
Which style of hat is your favorite? Would you wear any of these looks? Where are you wearing your hat this summer? Let us know in the comments below!