This post may contain affiliate links, which means we may receive a commission if you purchase through our links. Please
read our full disclosure here
.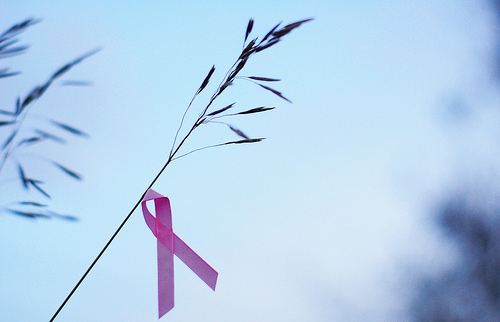 As you may know, October is Breast Cancer Awareness Month. The color associated with this particular cause is pink, so if you've been wondering why there are football players wearing pink and bagels shaped like pink ribbons, this is why!
Other than lung cancer, breast cancer is the most prominent cancer affecting women in the United States. In fact, according to the non-profit organization Breastcancer.org, about 1 in 8 U.S. women will develop invasive breast cancer at some point in their lifetime.
Clearly, this is a cause worth talking about! If you haven't already, join the movement and incorporate some pink into your daily style. If you're unsure of how to get involved or how to sneak this girly shade into your style, take the quiz below:
Quiz Results!
Below are the results to the quiz. If you haven't taken it yet, then don't peek! I've created an outfit inspired by each activity. Scroll down to check them out:
Donation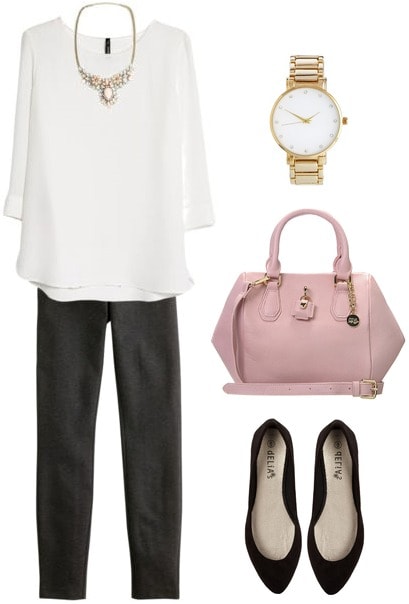 Product Information: Pants, Top, Necklace, Shoes, Watch, Bag
This outfit is perfect for bouncing from meetings with professors to shadowing professionals in your field, plus you'll rock some signature pink to help spread awareness. The subtle pink tones in the necklace complement the statement-making pink tote. Keep everything else simple and streamlined for a polished and mature look.
Lend a Hand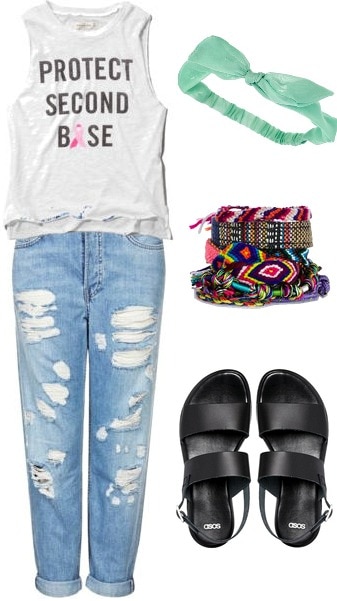 Product Information: Boyfriend Jeans, Graphic T-Shirt,Headband, Friendship Bracelets, Shoes
If you're going to be getting your hands dirty and directly involving yourself in some sort of volunteer project, you'll need something comfy and versatile to get the job done. Classic boyfriend jeans are perfectly laid-back, while a breast cancer related tee is super cute and functional.
Spread the Word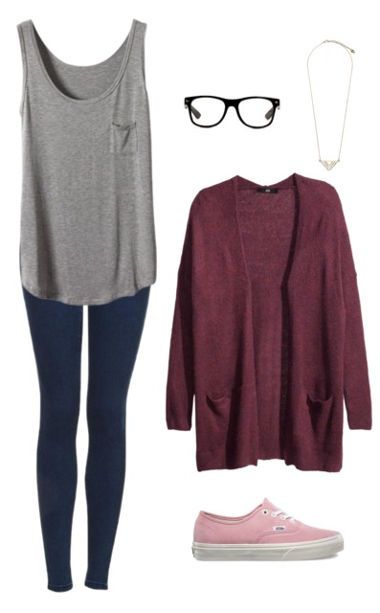 Product Information: Jeans, Tank Top, Cardigan, Necklace, Fashion Glasses, Shoes
This outfit is a bit comfier than the others because I'm sure you'll need a bit of extra warmth when sitting in coffee shops or the library spreading the word about breast cancer awareness! These shoes add the ultimate pop of color to the ensemble, and the high-waisted jeans and fashion glasses give off a cool, hipster vibe.
Strut Your Cause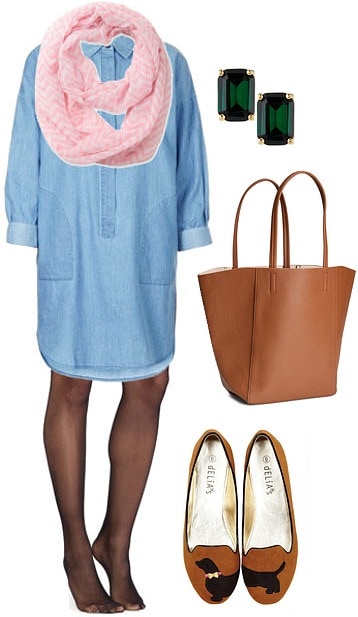 Product Information: Dress, Tights, Shoes, Scarf, Tote, Earrings
Channel you inner fashionista with this rad outfit – it's the perfect way to grab everyone's attention and let them know about breast cancer awareness. Dress up a casual chambray dress with fun earrings and sheer tights. The focus of this look is, of course, the pink infinity scarf. It's adorable and will keep you warm in cooler temperatures.
What do you think?
How do you spread the word about breast cancer awareness? Would you wear any of these outfits? Which is your favorite? Let us know what you think in the comments below!