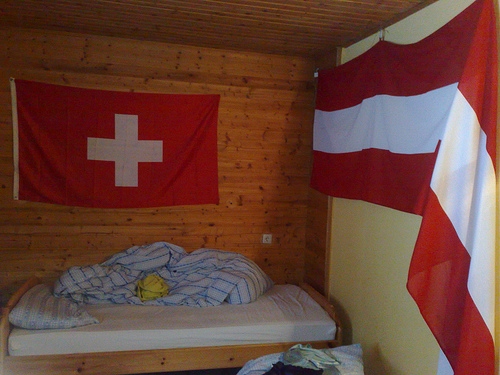 Tomorrow is Memorial Day, which means picnics, pool parties, and potlucks galore! Memorial Day isn't really a holiday we associate with a certain type of fashion or style; however, there are a few special activities that tend to occur on this holiday. Therefore, one must dress appropriately! Additionally, all of these events are very summer-oriented, so you will probably utilize these outfits more than once.
Just remember, Memorial Day isn't about fashion and fun in the sun- it's really about acknowledging all of the service men and women who have made sacrifices in order to protect our rights and freedoms in this country, so while you are out (looking fabulous) make sure you remember what the Day is really for!
Outfit 1: Pool Party
Here on the West Coast, bbq-ing by the pool is probably one of our most popular Memorial Day festivities. I usually wear my bikini under a dress or a cover-up of some sort so I can relax poolside. If this is what you'll be doing, remember your sunscreen and pool/sun-friendly beauty products (waterproof mascara, etc.) and bring a big tote to haul it all around in. Additionally, if you are going to an afternoon pool party and will be having bbq as more of a dinner than a lunch, I recommend throwing a cardigan in your tote bag, too!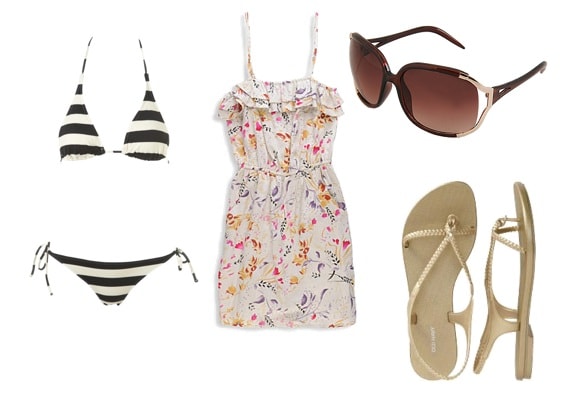 Products: Bathing Suit- Top Shop, Dress- Forever 21, Sandals- Old Navy, Sunglasses- Forever 21
Outfit 2: Neighborhood Potluck
For a neighborhood potluck, expect to see a wide mix of people (your neighbors with their 4-year-old triplets, the retired couple next door, etc.) so dress appropriately! You don't want to embarrass your parents by looking like a slob or showing too much skin. Keep your outfit somewhat conservative, but also take into consideration that you will probably end up running around with the little rascals at the party, or maybe even participating in a relay race. Keep it simple and comfy with shorts, sandals or flats, and a t-shirt.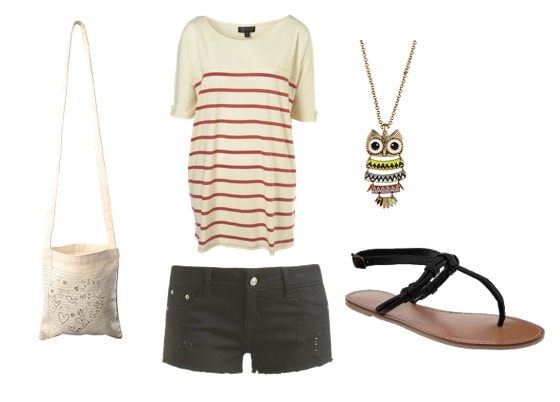 Products: Bag- Forever 21, Shorts- Wet Seal, Top- Top Shop, Necklace- Forever 21, Sandals- Old Navy
Outfit 3: Festival Goer
There are tons of festivals going on around the country in celebration of Memorial Day. This means a lot of walking, maybe some food tasting, riding rides, viewing a show or two, and more! This outfit needs to last you for an entire day of being out-and-about. So I recommend cute sneakers and an overall comfortable-meets-casual vibe. For more on what to wear in situations like this, see our articles What to Wear to a Music Festival, and What to Wear to an Amusement Park.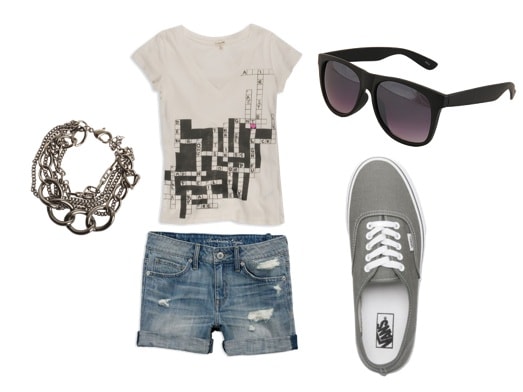 Products: T-shirt- Forever 21, Sneakers- Vans, Bracelet- BooHoo, Shorts-American Eagle, Sunglasses- Forever 21
A Penny For Your Thoughts…
What are your plans for Memorial Day? Have you been celebrating already this weekend? If so, what have you been up to (and what did you wear)? Let us know by leaving comments below!