This post may contain affiliate links, which means we may receive a commission if you purchase through our links. Please
read our full disclosure here
.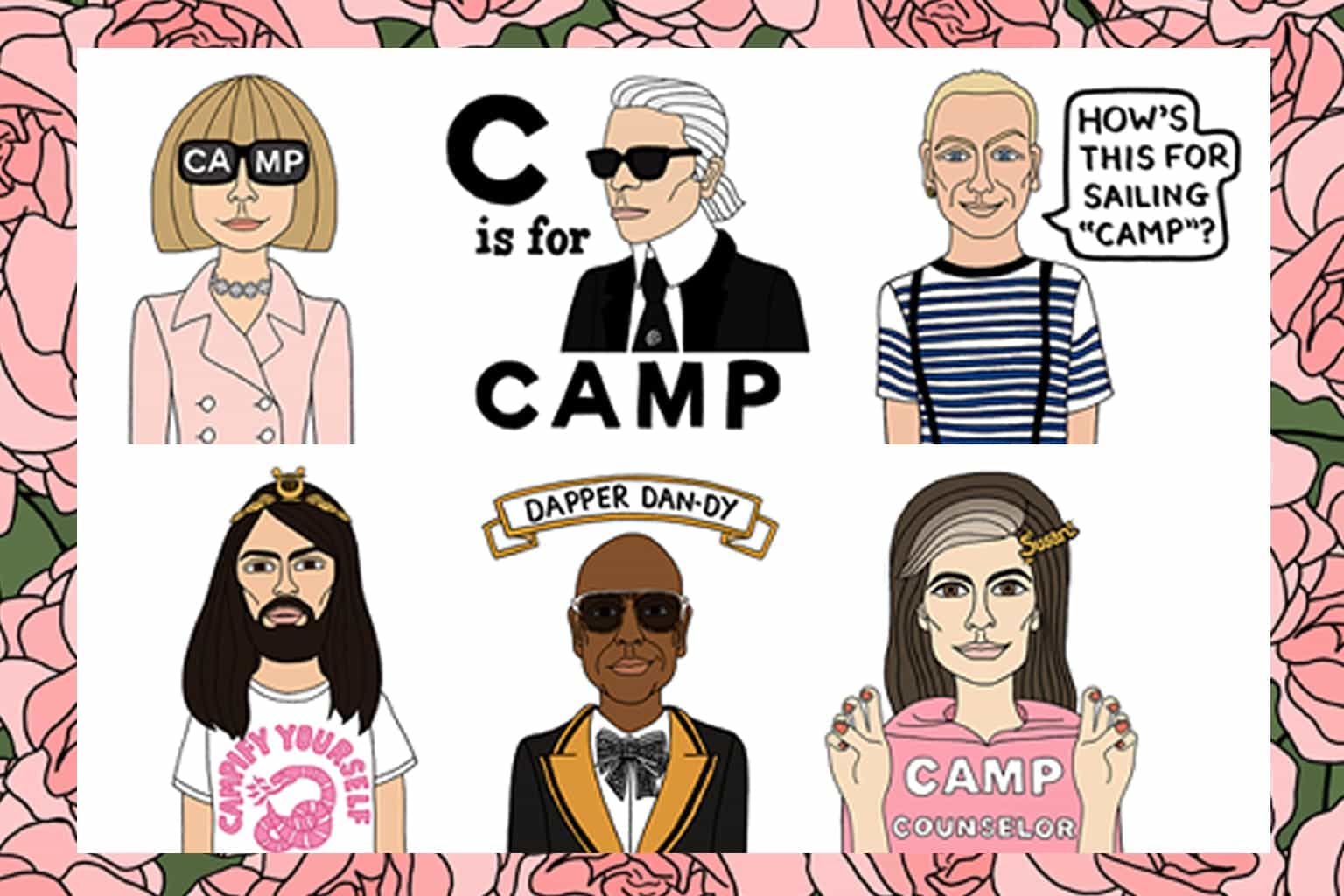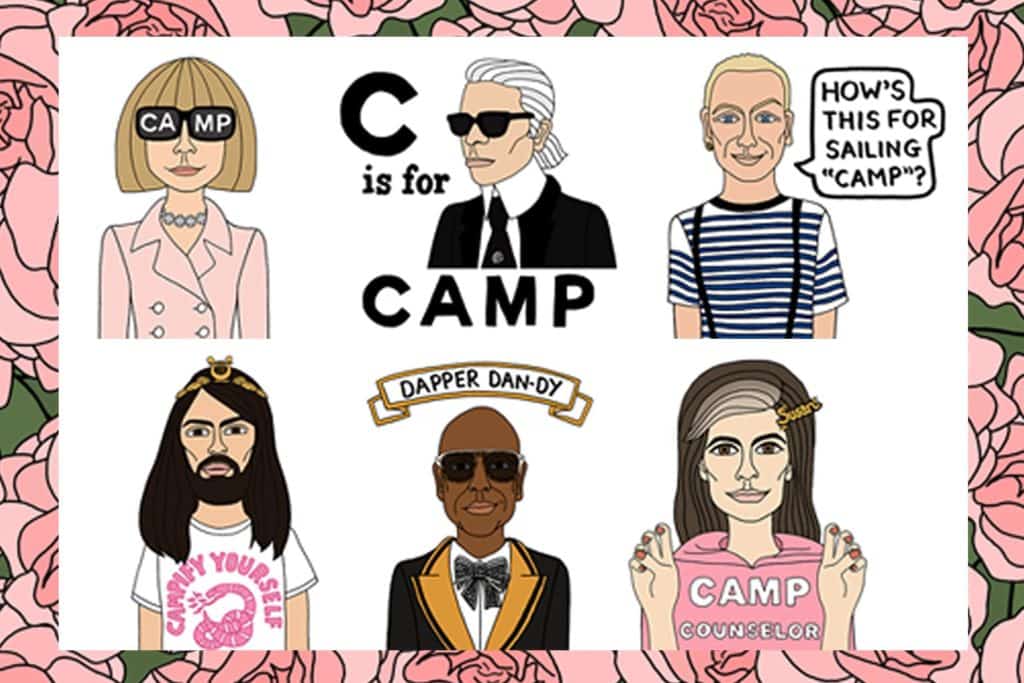 From walking chandeliers to Cinderella, the red carpet looks at the 2019 Met Gala were extravagant and sometimes incomprehensible, in keeping with the 'Camp' theme.
Inspired by Susan Sontag's 1964 essay, "Notes on Camp", the Met's newly opened exhibit "Camp: Notes on Fashion," celebrated at the Gala, explores the intersection of fashion, art and self-expression.
The exhibit honors camp without shying away from its 17th century queer origins, and while acknowledging its controversial and gradual blend into mainstream fashion. Most importantly, "Notes on Fashion" champions the idea of putting a megaphone to individuality.
With all of this in mind, here are some of the camp looks that stunned the world last Sunday:
With the hundreds of feathers and literal lightbulbs, these looks aren't exactly real-life wearable. So how on earth could anyone incorporate these into their daily wear? That's exactly the question I'm here to answer!
Firstly, it's important to note that camp is, in the words of Susan Sontag herself, a "love of the unnatural: of artifice and exaggeration." So in order for something to be camp, it need not be neon or covered in sparkling feathers; it just can't be "ordinary." (I understand that the debate on what exactly that classification means is unending; for the sake of this article, I'm going define "ordinary" the traditional way, roughly, "what our current society is used to.")
Believe it or not, the idea of camp is all around us, and features in many items we might see in our everyday lives! Let's explore them.
Clothes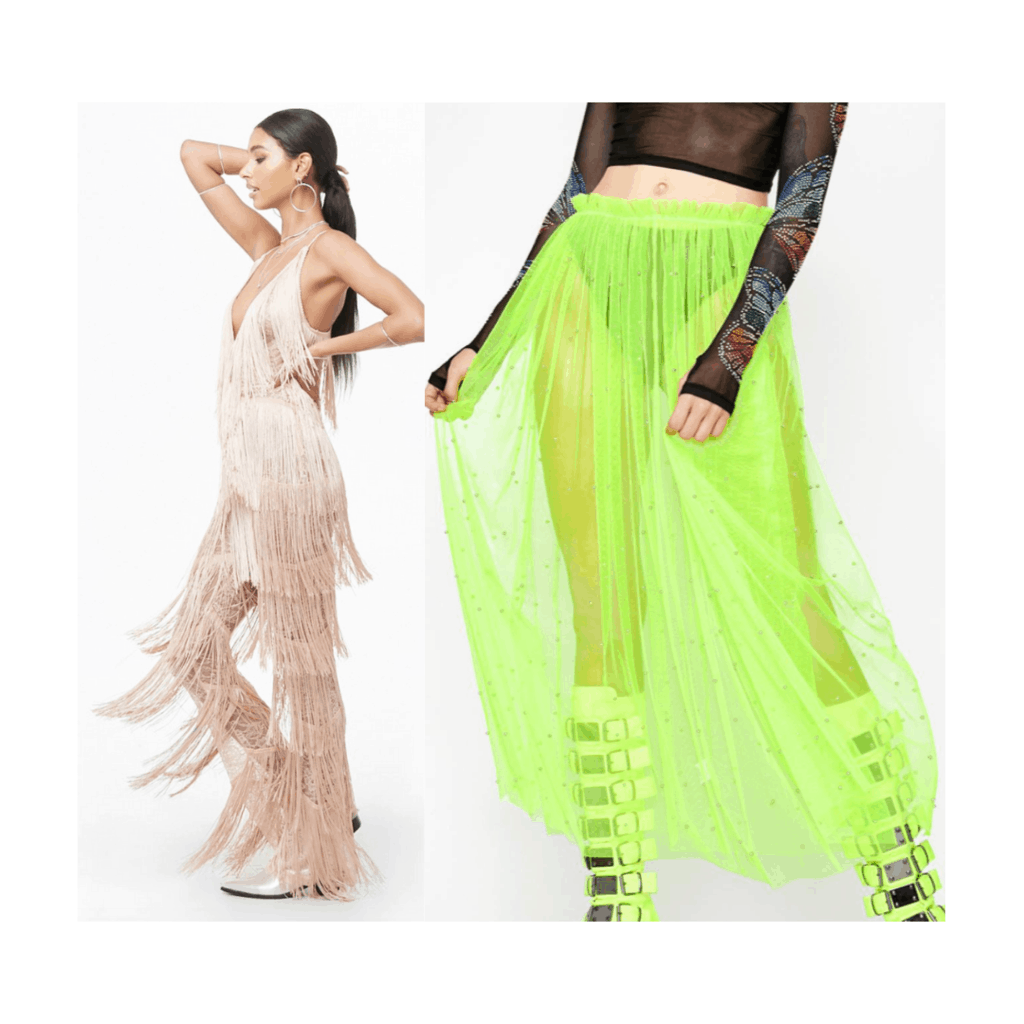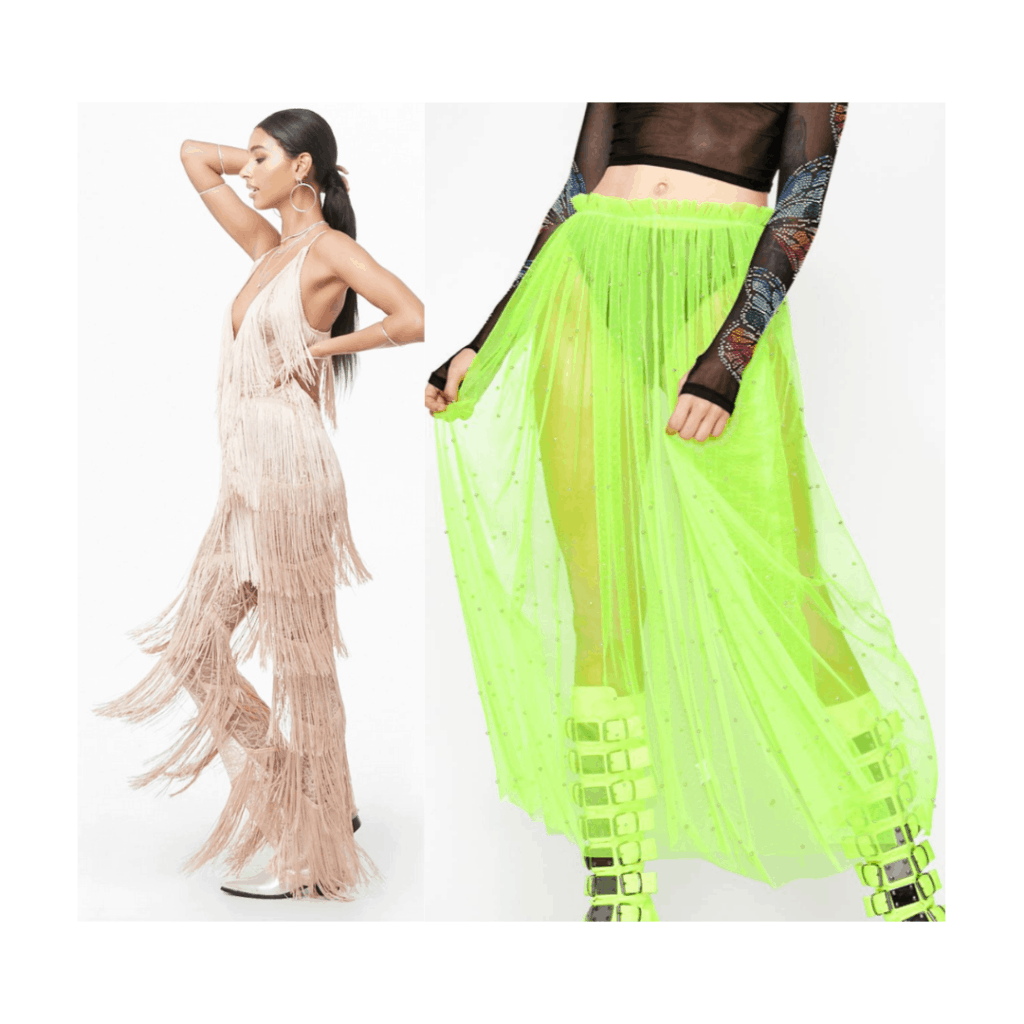 Products: Fringe jumpsuit – Forever 21, Neon skirt – Dolls Kill
While this is definitely the most blatant way to incorporate camp into your wardrobe, it is also likely the most effective! What better way to make a statement than to wear it?
All-over fringe is commonly associated with the extravagant style, and this jumpsuit is a comfy way to wear it.
This sheer, neon skirt is a little more understated because of its color and transparency. (Well, it's only understated when you compare it to that jumpsuit.) It could be paired over tights or a bodysuit for a cohesive look, or with a crop top and boots if that's more your style!
Bags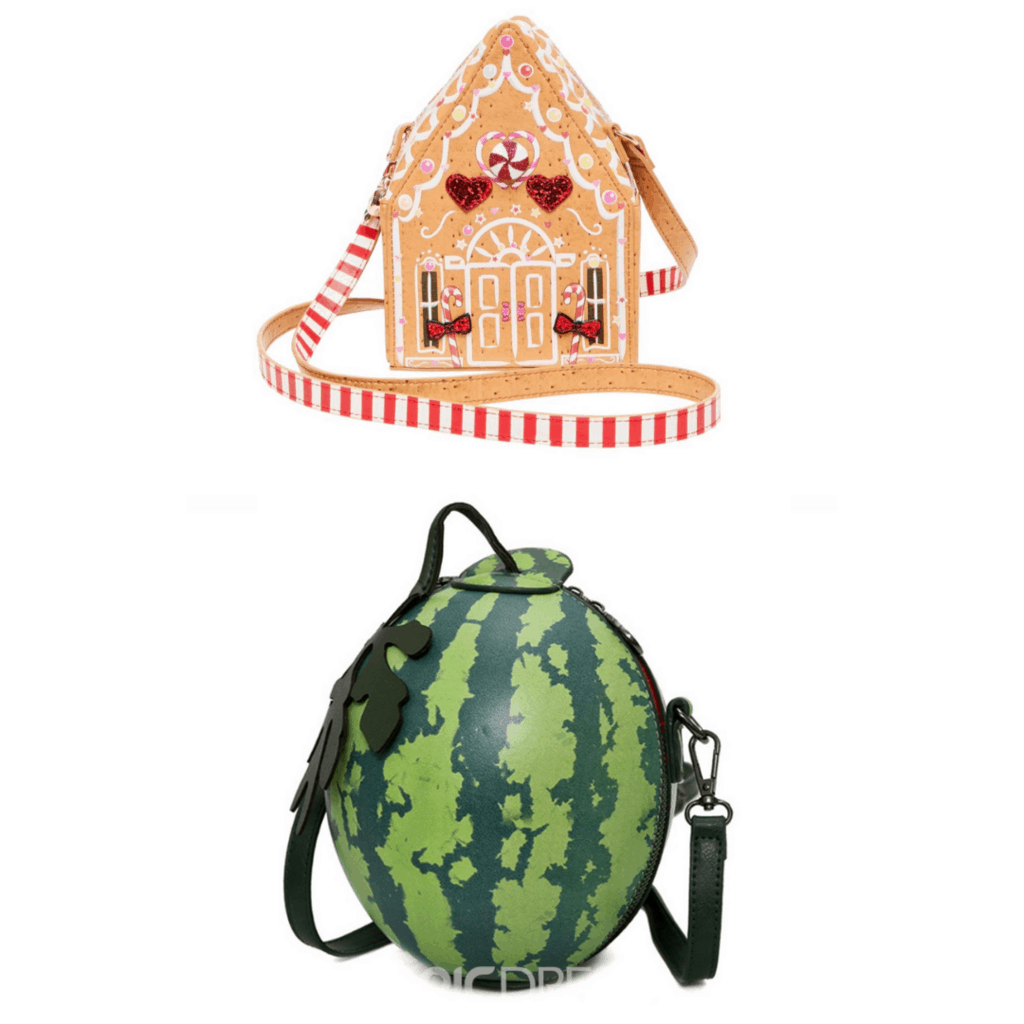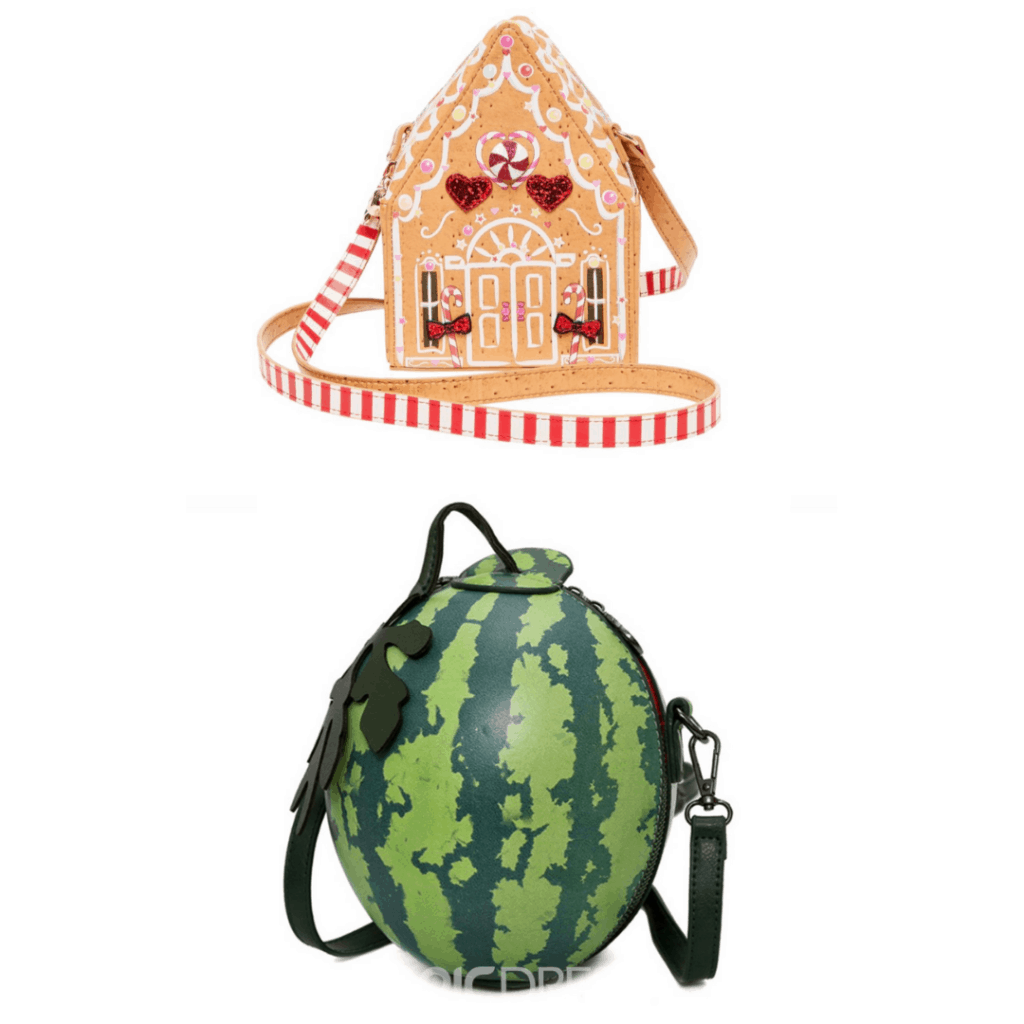 Products: Gingerbread house purse – Betsey Johnson, Watermelon purse – Ericdress
Possibly the easiest option for dressing campily, there are tons of wonderful, strange, quirky purses out in the world in every shape and size imaginable. (Seriously, Moschino made a McDonald's themed set!)
These are a great, affordable way to get a little taste of camp without diving in headfirst. They can spice up any outfit with ease.
Earrings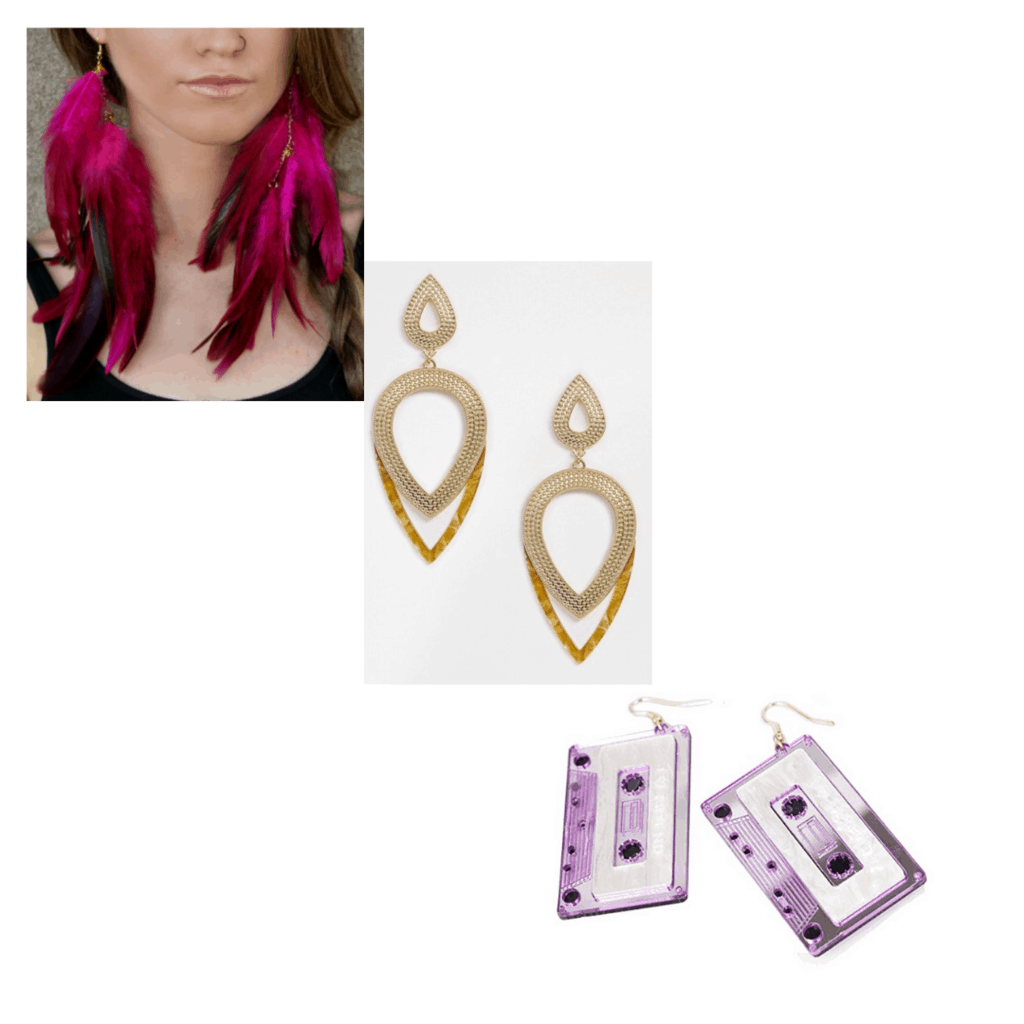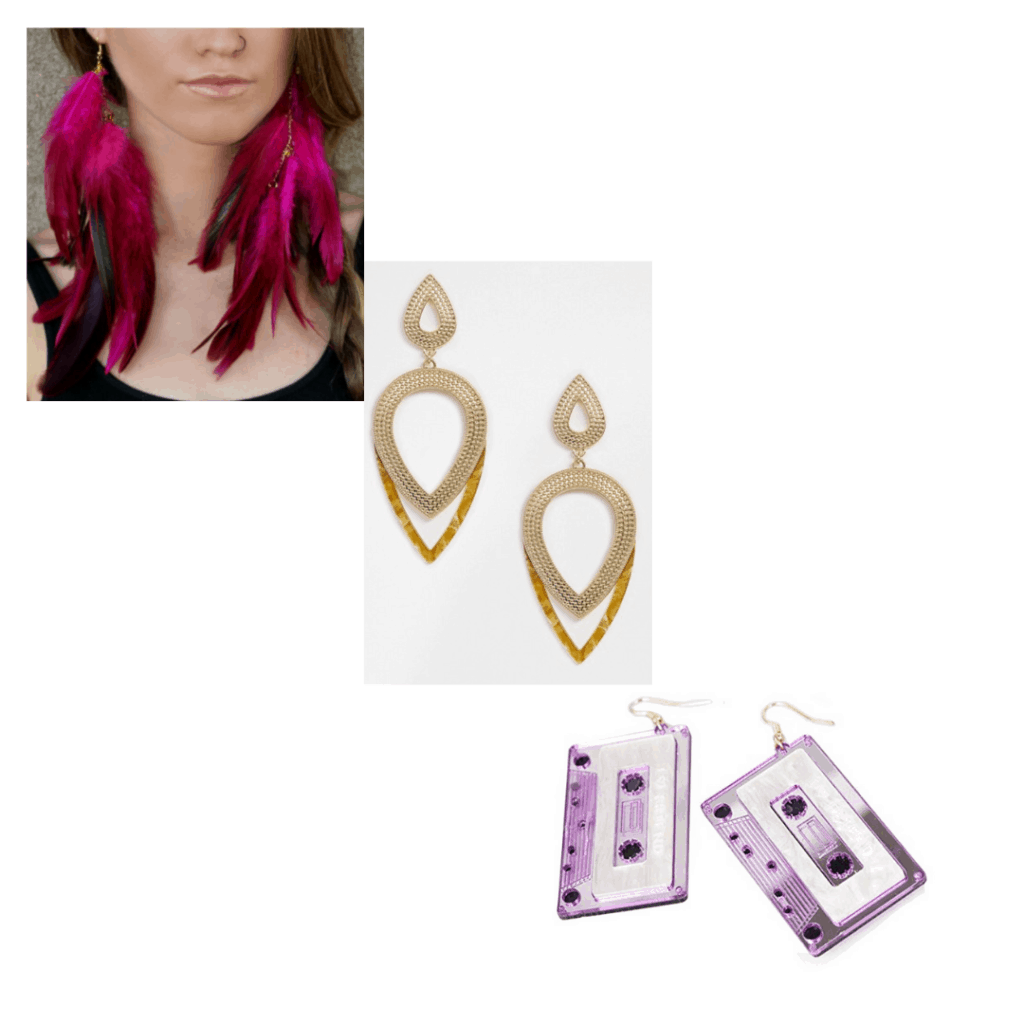 Products: Feather earrings – Etsy, Drop earrings – ASOS Design, Cassette earrings – JOYID
Slightly more adventurous are these very interesting and rather large earrings. (Please be careful if you aren't used to wearing heavy pieces on your ears — these don't mess around!)
From hot pink feathers to vintage cassettes, the campy earring options are endless. Plus, putting something so close to your face — the focal point of most interactions — is sure to make an out-of-the-ordinary impression, and ease you in to the world of camp.
Shoes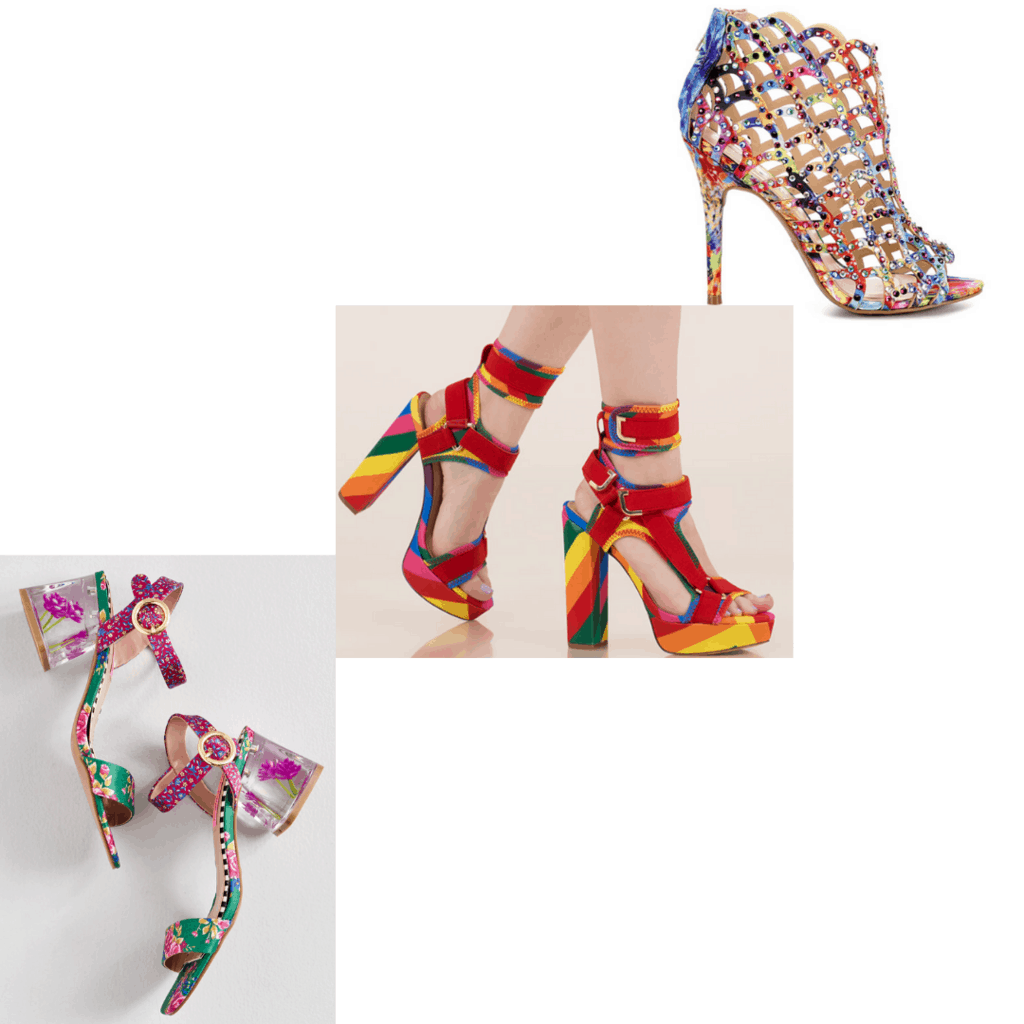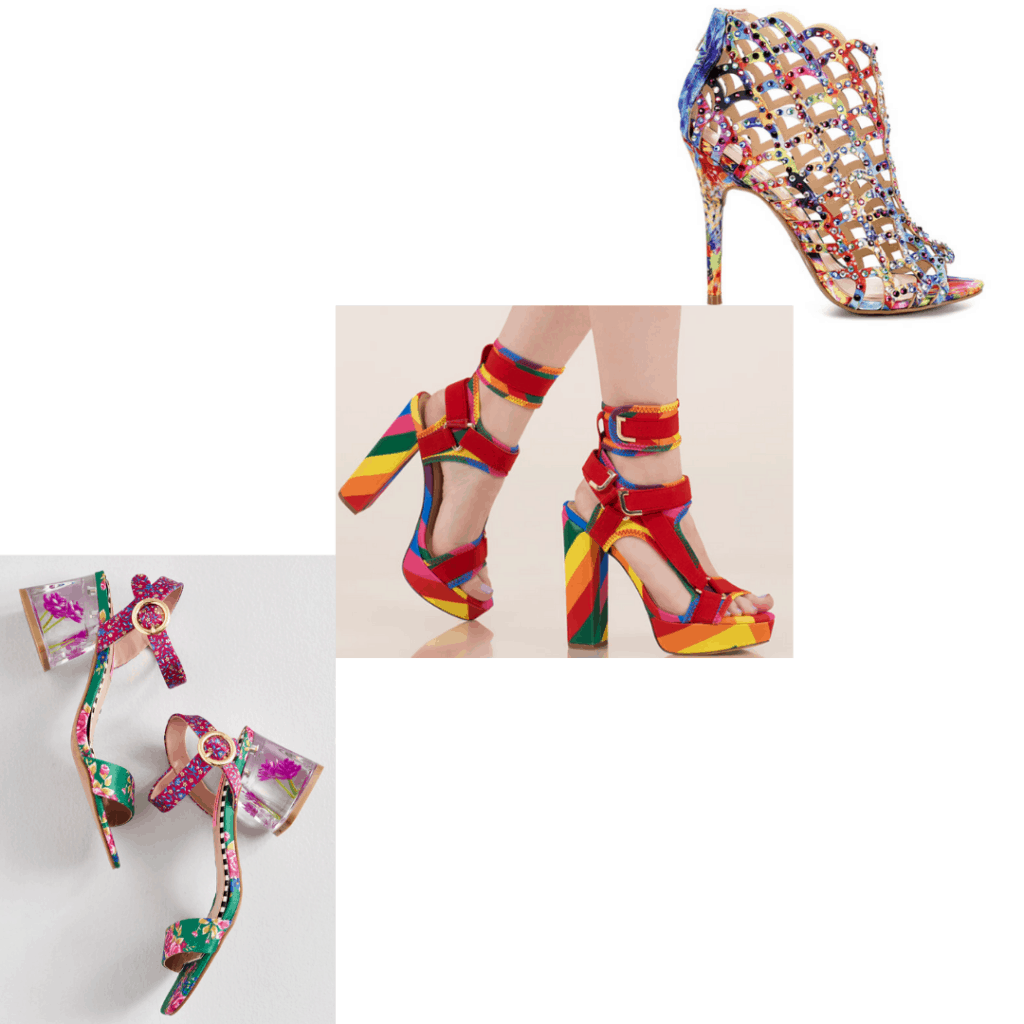 Products: Bedazzled stiletto heels – Rack Room Shoes, Striped platform heels – Go Jane, Transparent heeled print shoes – Betsey Johnson
In my experience, when people say that sometimes we sacrifice comfort for fashion, they're most often referring to shoes. These beautiful works of art are sure to draw attention (albeit in a slightly more subtle way) to your outfit and can all definitely be classified as 'not normal'.
Because camp is definitely supposed to promote individuality, these pieces leave enough room for anyone to put their own spin on them!
Where is camp in our daily lives?
Now that we've seen how we can all have a little taste of the camp style, it's time to see where the inspiration comes from!
Often times, it's easy to look at runway shows and think, 'who would ever wear that?' Camp is a way to bring those looks and ideas into our lives by turning heads on streets in a positive way — by expressing ourselves through the most universal form of art; fashion!
Big name brands such as Moschino make extraordinary statements on their runways and political statements regularly. Even mainstream shows such as the Victoria's Secret Fashion Show provide inspiration for lovers of camp everywhere!
By consuming these brands and idolizing the pieces the models wear as well as the models themselves, we are all admirers of camp without even knowing it. The Met Gala brought attention to and glamorized the idea of 'going big or going home'; the notion that self expression should be bold and that holding back is unnecessary, especially when we choose to wear art on our bodies.
What do you think?
Did you love the theme? Who do you think was best dressed? Which designer stole the show? Who was your favorite red carpet couple? Let me know in the comments below!