This post may contain affiliate links, which means we may receive a commission if you purchase through our links. Please
read our full disclosure here
.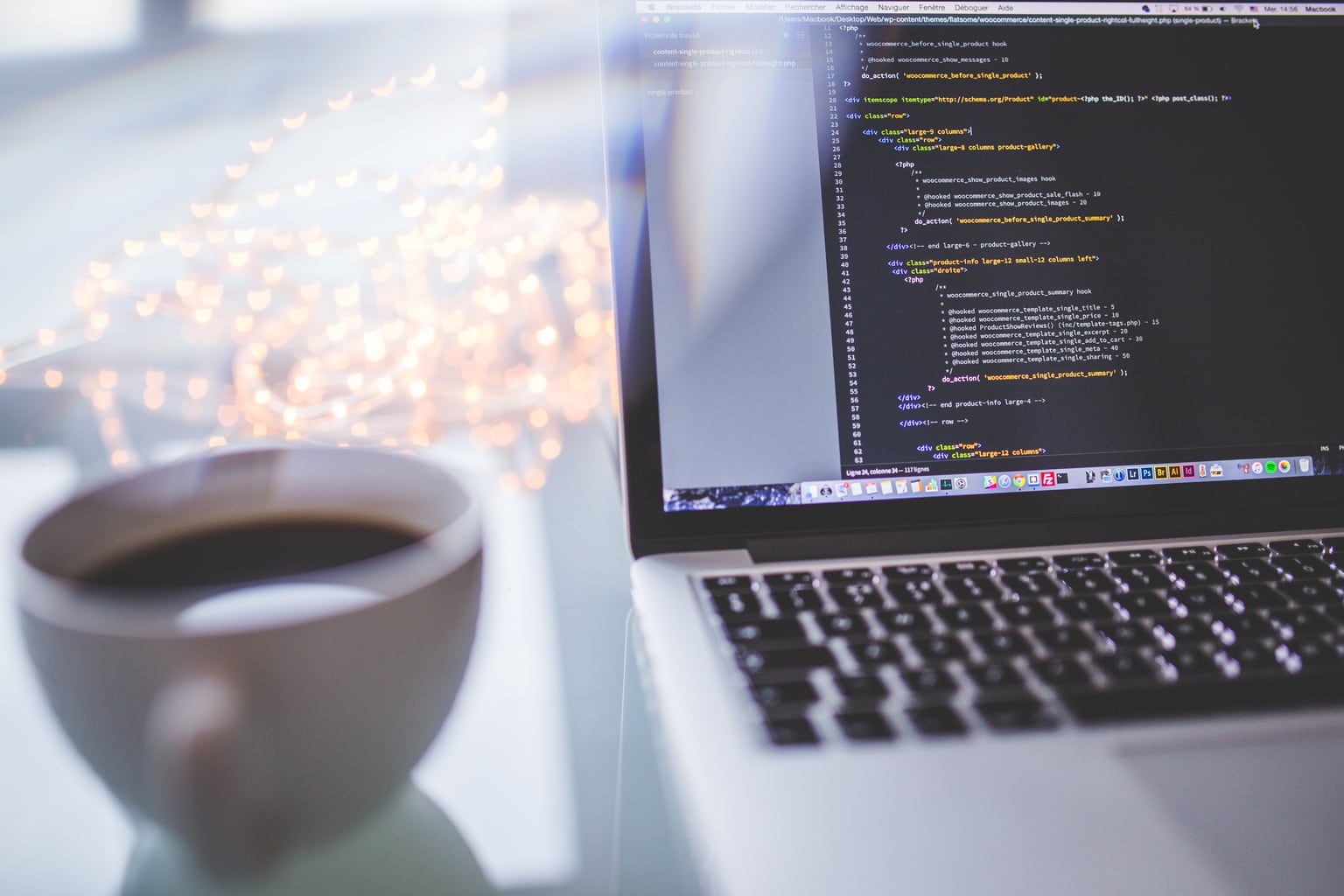 We're back with another edition of Lazy Mondays, the new Sunday night column where I help you start your week on a positive note with a cute outfit, a breakfast idea, and a few tips on how to get organized.
Today, I'll show you how to be ultra-warm and ultra-cute with the turtleneck trend. I'll also share a super simple pancake recipe you can make tonight for tomorrow, AND I'll help you have an organized week with some tips on using a corkboard.
Ready to kick Monday off in the best possible way? Here we go!
Outfit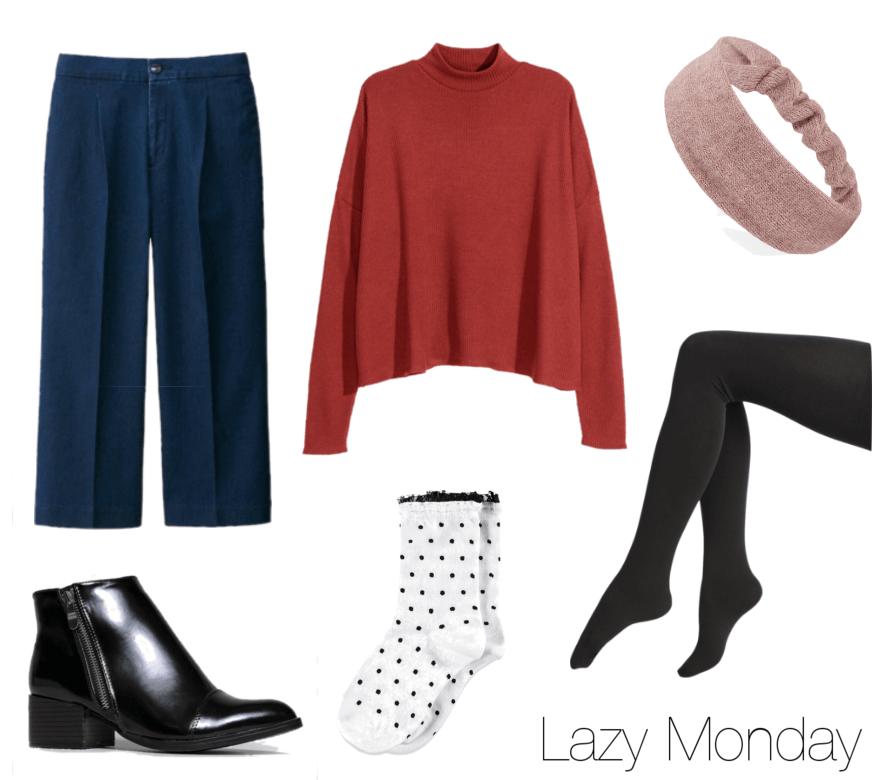 Products: Turtleneck, Culottes, Socks, Tights, Headwrap, Ankle Boots
Turtlenecks aren't just your mom's go-to item anymore — they've made a huge comeback this season, and will be your best friend on your lazy winter days. If you're not ready to tackle the real-deal yet, there are plenty of mock-necks out there that will keep you just as warm while you're testing out the waters. Throw on the turtleneck and walk out the door because they take away the need for scarves.
I'm trying to make your Monday's a little easier, and I know culottes probably aren't what you think of when you think "easy, breezy"…but trust me, they're essentially like wearing no pants. The reason culottes are more flattering than you originally think is that they streamline everything from the hip down. Basically, they're everything sweatpants are and could never be.
I know showing your ankles in the middle of winter is probably not happening, so rock a pair of tights underneath your pants. The ones above are basic black ones, but these ones are the perfect opposition to the gloomy blacks and grays everyone will be wearing to mourn the end of the weekend.
If you don't mind breaking things up a little more, try a pair of cute socks (layering is key for the winter!). Tights and socks will let you keep wearing your ankle boots — these shoes are super versatile and I know you've all probably worn yours so much that they feel like slippers now.
Tired of beanies or the awful hat hair that awaits you afterward? Try a head wrap! There's literally one for everyone out there, from the sweet, girly crocheted ones to the trendier paisley and beaded ones. Of course, they're not only there to keep your hair looking great but also to protect your ears from the cold.
Breakfast
When you think pancakes, you probably think big mess, flour everywhere, and Sunday morning brunch with family bickering over the maple syrup. But this recipe is no fuss, no mess, no bickering. Oh yes.
All you'll need is 1/2 cup of oat flour (other types work too), a pinch of salt, 1/2 cup of water, and 2 TBSP of applesauce or mashed banana. You can prepare the batter the night before and keep it in the fridge.
When everything is mixed together, just pour it over a greased pan and you'll have six beautiful pancakes, all to yourself. If you're not into doing that much work in the morning, these freeze well — so make them tonight and just pop them in the microwave for a minute (or two, depending on your microwave).
The pancakes that you get from this recipe (if you make all six) are about six inches in diameter, making them very portable. Spread on some Nutella and fold one like a crepe, and walk out the door with your delicious breakfast!
Not feeling the banana? Here are a bunch more healthy pancake recipes that are just as easy.
Organization
We're going to go a little old-school today and take a look at cork boards and sticky notes. Both of these items are super inexpensive and can be personalized just as easily.
What I like to do is hang a notepad on the bottom of my cork board and make a to-do list on Sunday nights and update it every morning, along with my list from Momentum (which I mentioned last week).
At the beginning of every semester, I also pin on my syllabi for each class I'm in, and highlight important dates and assignments.
I split the remaining space on my board into 7 sections and label each with a day of the week. You can use things like washi tape or colored duct tape to make the sections. At the beginning of each week, I'll sit down and write everything going on that week on a cute sticky note and stick it underneath the day. Make sure you put your board somewhere where you'll look at it daily, like in front of your desk!
What's great about this idea is that you can tweak it to suit your organizational needs. For example, instead of doing a weekly overview, you can split your cork board into a monthly overview if you like to see everything in a long-term view.
What do you think?
How do you feel about culottes? Do you think they're a blessing or an absolute nightmare? And what about the pancakes — are you on board the banana boat? What are some organization tips that you use or want me to cover next? Tell me in a comment!