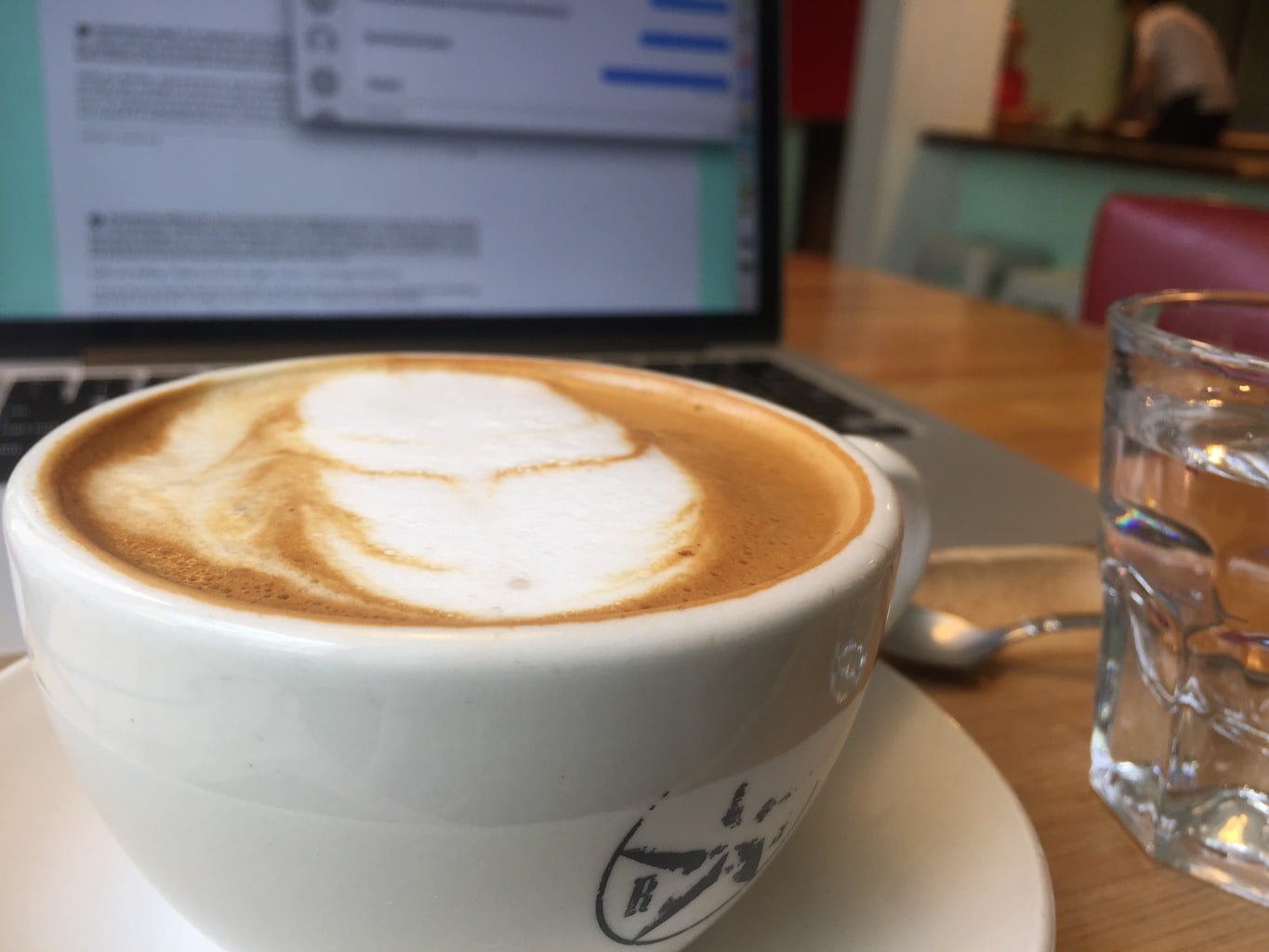 In the first Lazy Monday post, I promised you I would get you out of your sweats. Well, today, I'm going to contradict myself a little and say that sweatshirts can be just as cute as a leather jacket on campus. (Cue the cheers!)
I'll also be showing you a quick and yummy breakfast you can nom on before dashing off to class, and how to keep your spending in check. Read on to kick your Monday off on the best possible note:
Outfit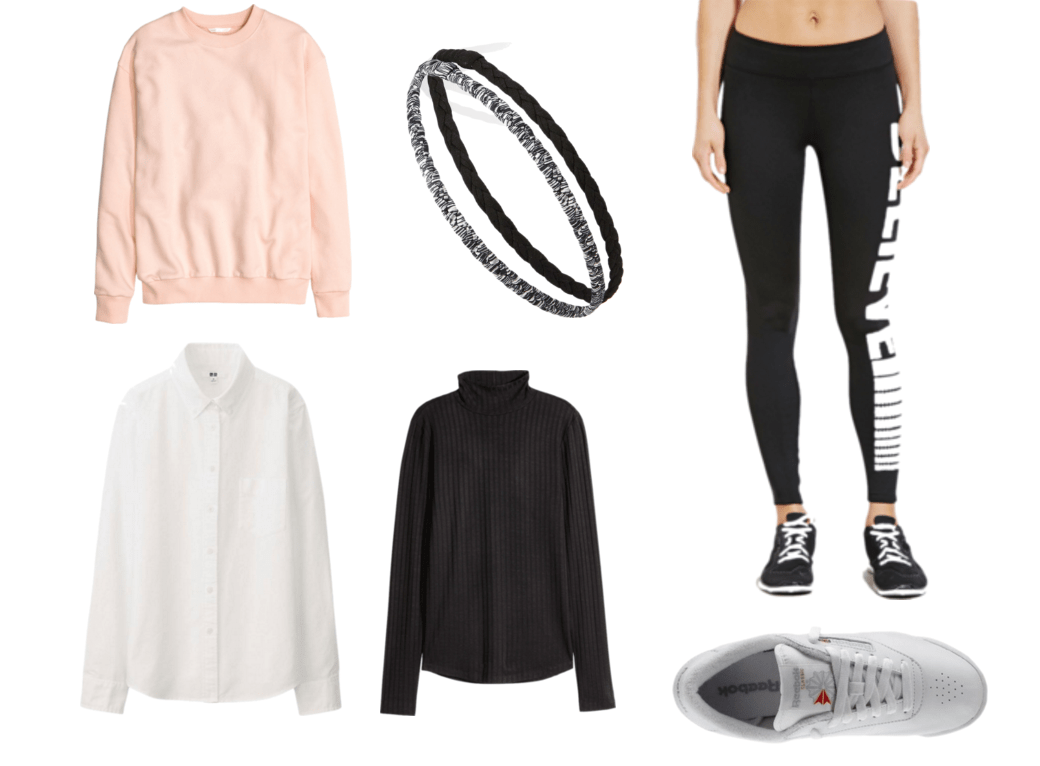 Products: Sweatshirt, Button-down, Turtleneck, Leggings, Shoes, Headband
Athleisure (which we just talked about earlier today!) is the greatest thing to happen to college students since sliced bread. What could be better than wearing your gym leggings and getting complimented for being on fleek? These leggings from Forever 21 are super comfy and are also motivational – believe!
A button-down, a turtleneck, and a sweatshirt are all things the average college girl owns, but you might not think to pair them together. When you do, however, it's magic. Feeling a little hot? Take off the sweatshirt and you'll still look chic with a shirt over a turtleneck. This look is great because you can play around with the colors and layers you want to add — try a sweatshirt with a hoodie underneath instead. Or if that's too bulky, maybe drop the turtleneck and stick to the shirt and sweatshirt! Your call.
Complete your athleisurely look with a pair of sneakers and headband, like the ones above. Headbands might remind you of your 5-year-old self but they're a great way to get your hair looking good in under five minutes. Remember, if it's freezing where you live, layering is key — throw on a pair of knee-high socks for warm legs or grab a hoodie instead!
Breakfast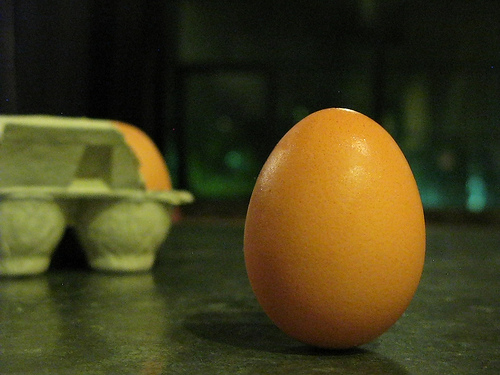 Eggs are a staple breakfast item but sometimes it's just too much of a hassle to get out the frying pan and wait more than five minutes. A great solution, especially if you're in a dorm room, is to microwave the egg!
To cook eggs in the microwave, it's really as simple as cracking an egg into an oiled mug and whisking it together, then nuking until it's cooked. You can add (or not add) as many toppings as you want, like mozzarella, tomatoes, spinach…it's like an omelette in a mug.
Mug breakfasts have become very popular recently, probably because of how easy they are. So if you're not feeling the eggs, here are some other recipes in a mug. And who even needs plates when you have cute mugs like these?
Organization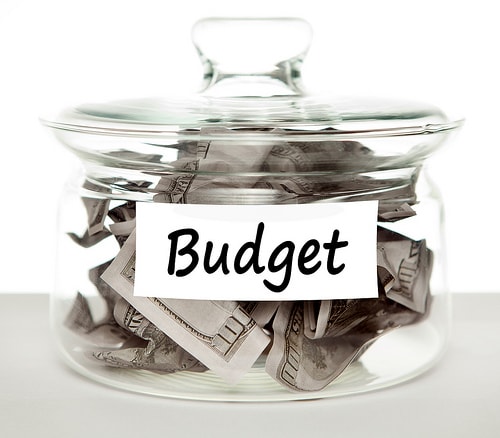 The stereotype of broke college students has to have come from somewhere, right? The summer before I came to college, I worked my first part-time job. As soon as I got to school, all of that money went poof! I didn't know what happened. Surely that cute crop top didn't cost that much, did it?
After that mishap, I was determined to get in control of my money so that all my hard work didn't go to waste. After trying and failing a lot of different ways, I found that Pocket Expense was what I needed.
Here's how Pocket Expense is different from other money apps: It doesn't sync with your bank accounts. Everything is manually entered. BUT… before you scroll past this, hear me out: having to sit down and go through your receipts will make you be more mindful and aware of how you're spending your money. It's one thing to see the price at the time or a little entry on your statement but hindsight is always 20/20. Also, if you're a little dubious about the safety of some of the other apps that do sync with your bank account, this is the perfect alternative!
Final Thoughts
So do you think you'll dig up your sweatshirt and try out this look? And what do you think of athleisure and the mug breakfast trend? Are you good with budgeting your money? Let me know in a comment!