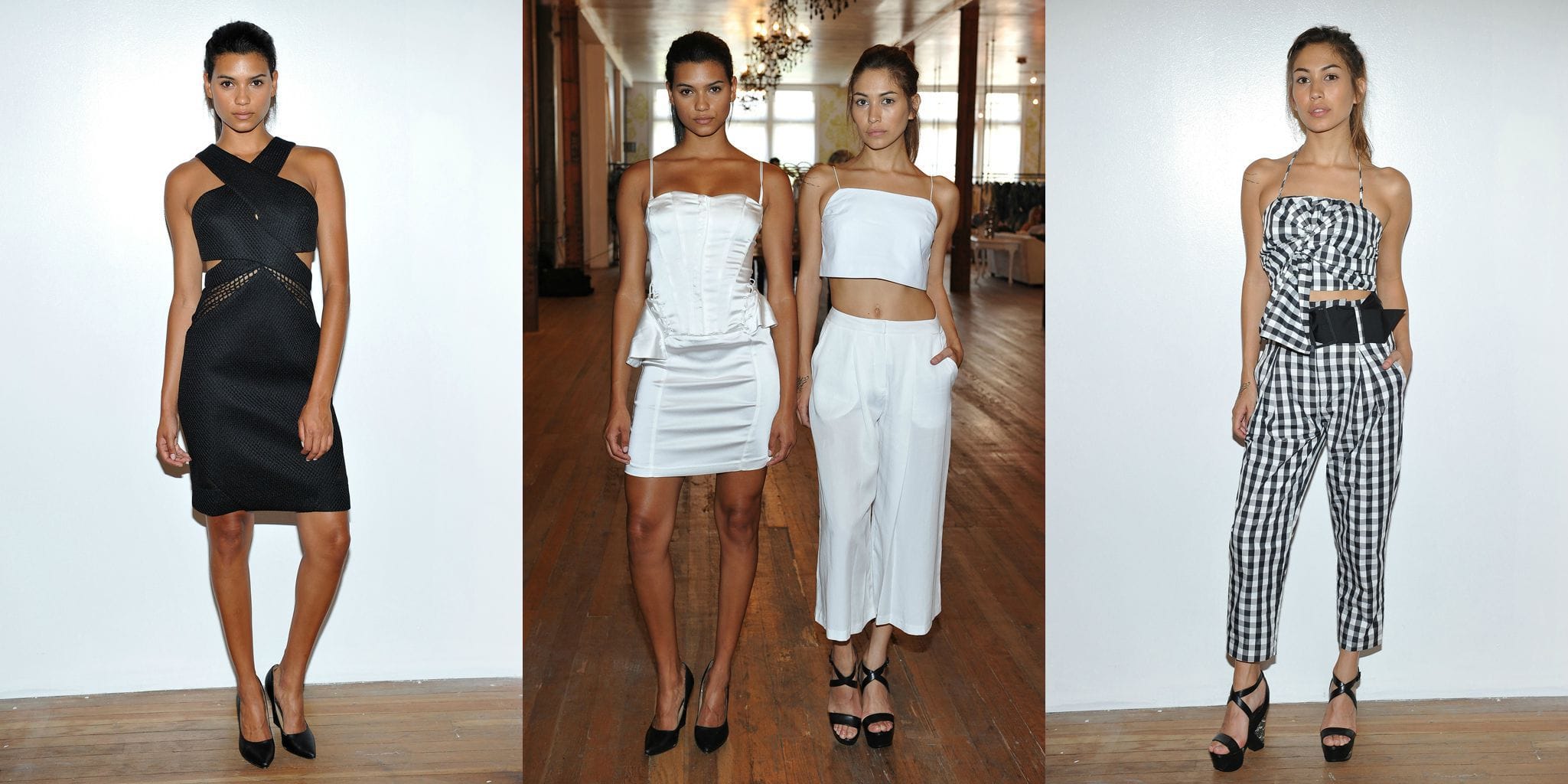 After collaborating with Pacsun and Topshop, Kendall and Kylie Jenner are designing their very own fashion line.
Called Kendall + Kylie, this "young contemporary" line includes tops, dresses, jeans, jumpsuits, coats, and even swimwear and cover-ups. Kendall + Kylie will also include a shoe collection manufactured by Marc Fisher Footwear.
According to WWD, the line "combines Kendall's more classic, feminine style and Kylie's more edgy streetwear." Each piece is priced under $250, though some pieces retail for as little as $30.
Kendall spoke to WWD about the line:
"This is all us. It's enjoyable to be able to fully create. It's a lot different from our Topshop and Pacsun collections because those were both collaborations, so they obviously had a say in everything. […] Designing is something that we've always wanted to do, and I think it's really cool to kind of step back and put the looks together and be a part of the shoot when it's a different model modeling it and actually being the creative person behind it."
The line will be available in stores and online starting next spring. Kendall + Kylie's target retailers are high-end department stores and online retailers like Shopbop and Revolve.
Your thoughts?
When it comes to fashion lines, are Kendall and Kylie the next Mary-Kate and Ashley? Would you buy anything from Kendall + Kylie? Tell us what you think by leaving a comment.