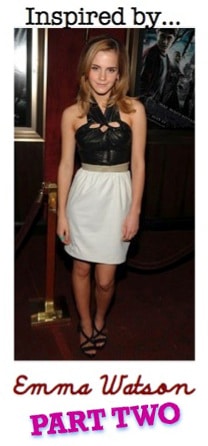 All About Em
In my first post on Emma Watson's style, I talked a lot about her accomplishments as an actress and her associated wardrobe, as well as her appearances in magazine ads and her looks there. However, in this post I am going to go into what Emma wears in her daily life, as well as on the red carpet.
Emma's Daily Attire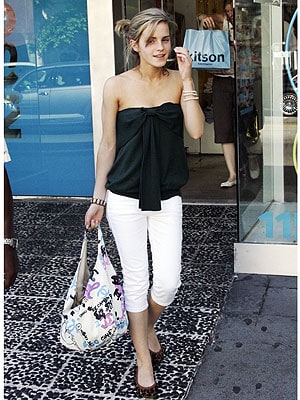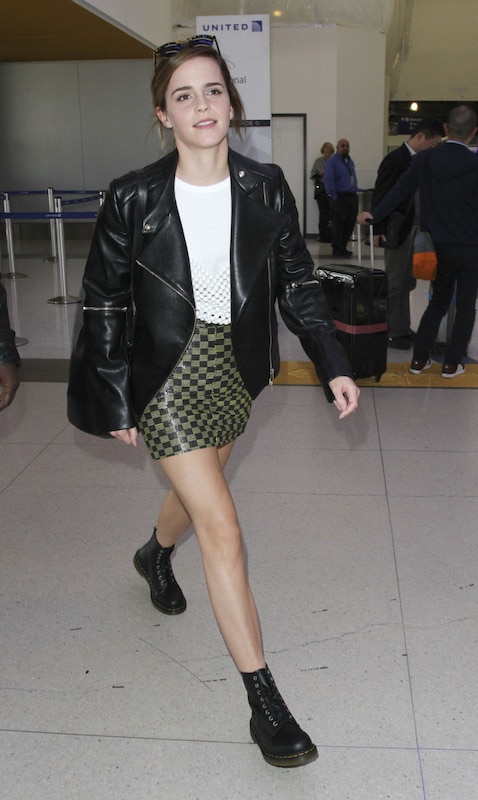 Emma's every day style has a fairly neutral color palette. However, her daily looks are anything but boring!
Emma's signature is her ability to mix a number of different textiles in a way that's oh-so-chic. She isn't afraid to wear a silk bustier top one day and a tweed trench coat the next. She mixes things up, but always stays true to her polished, pretty sense of style. She also goes for retro prints (the middle two pictures are good examples of this).
On the beauty front, Emma's daytime makeup is very light and natural. If you're looking for a little kick, try a cheek tint for a blush and tinted moisturizer instead of regular moisturizer!
Here's what I would wear based on Emma's daytime looks!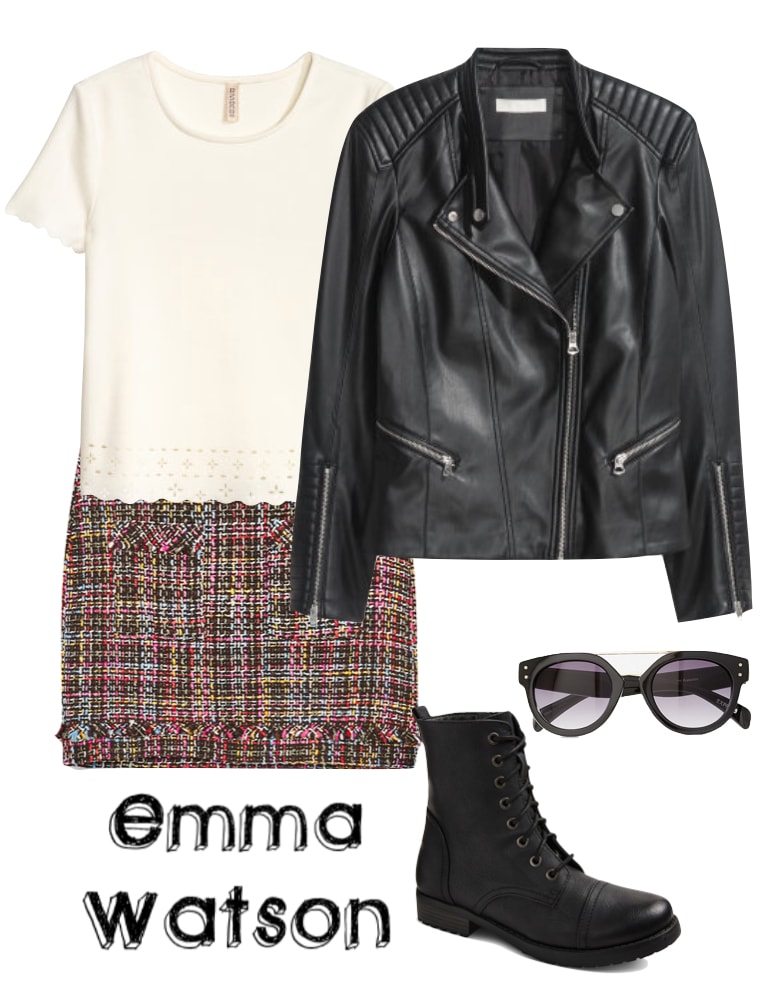 Product Information: Plaid Bomber Jacket – American Eagle, Cardigan – Charlotte Russe, J Brand Jeans – Piperlime, Ankle Boots – Aldo, Bag – Pink Studio Lupe, Bow Ring – Miss Selfridge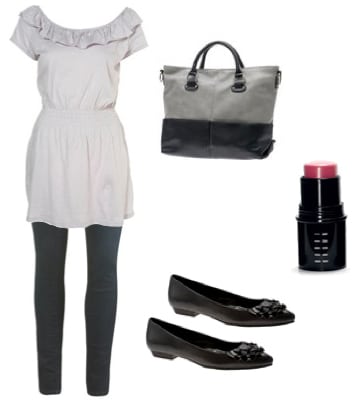 Product Information: Black Ballet Flats- DSW, Super Dark Skinny Jean- Wet Seal, Tunic- Top Shop, Cheek Tint- Bobbi Brown
Emma on the Red Carpet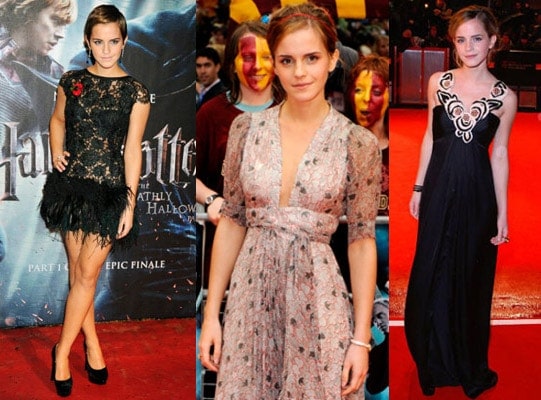 -Photos from Elle–
Emma's nighttime style is very age-appropriate! After all, Ms. Watson is only 19 years old! She frequently wears feminine pieces such as A-line skirts, dresses with beautiful draping, and feminine necklaces made of exquisite vintage jewels. Again, she normally rocks neutral colors with the occasional pop of color.
Emma's nighttime makeup is similar to her day look – very light and never too harsh for her lighter skin tone. If you like Emma's red carpet make up,stick to the basics- moisturizer, mascara, a light mineral dust or powder, and a matte, natural lipstick!
Here is an outfit that I created based on my interpretation of Emma's red carpet attire!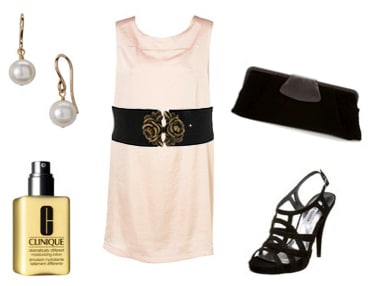 Product Information: Cream Dress- Top Shop, Double Rose Belt- Forever 21, Strappy Black Pump- Steve Madden, Drop Pearl Earrings- Nordstrom, Black Velvet Clutch- Lori's Shoes, Light Moisturizer- Clinique
Want More?
As I mentioned in Part One of "Inspired by…Emma Watson", if you want more on Emma Watson, check out her website! She has a collection of different magazine covers she has appeared on, some biographical information, and an online journal where she discusses life at Brown University, as well as some aspects of her acting career!
Feelin' Inspired?
Do you like Emma Watson's style? Which of her looks is your favorite? Would you dress like Emma Watson? Leave a comment with your thoughts!