This post may contain affiliate links, which means we may receive a commission if you purchase through our links. Please
read our full disclosure here
.
If you're like me, you can hardly believe that the holiday season has already come and gone. If you're even more like me, you probably bought a glitzy, glamorous, statement-making piece or two shortly before the festivities started.
Now that the fun's over, those items are going to get stored away until you attend another new year's eve party (or more likely, forever) right? WRONG. When styled correctly, these pieces have the power to give your everyday ensemble a dramatic flair.
Keep reading for tips on how to keep wearing your holiday party clothes for the rest of the year.
Sequin Skirt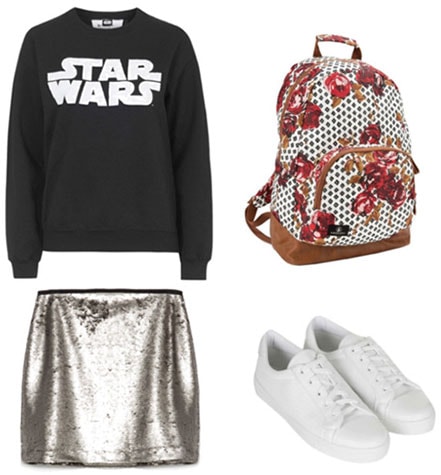 Products: Sweatshirt | Skirt | Shoes | Backpack
A super easy trick for wearing a sequined skirt in a casual way: Take your favorite sweater/jeans/sneakers combo and swap your skirt for the jeans. The casual top and shoes tone down the intensity of the skirt, and the sequins add interest to an otherwise-average outfit.
This look is unexpected and will definitely grab attention, but is still relaxed enough to wear to class. Perfection!
Party Dress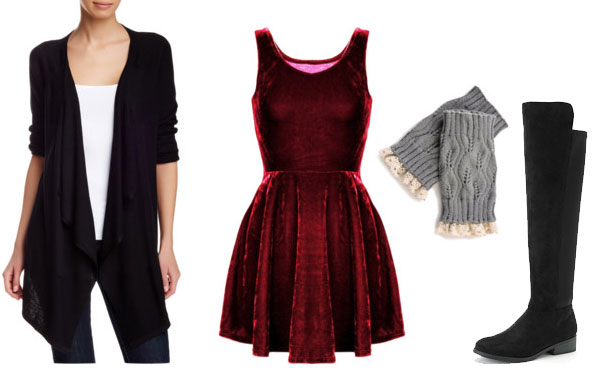 Products: Dress | Cardigan | Boots | Boot cuffs
This outfit takes your party dress and makes it casual enough to wear to the mall, to the movies, or to class.
The neutral-toned boots and matching drape cardigan make the otherwise-dressy outfit more conservative and relaxed, and the boot cuffs add a cozy contrast. These three pieces will work with a dress of almost any crazy color or texture.
Fur Vest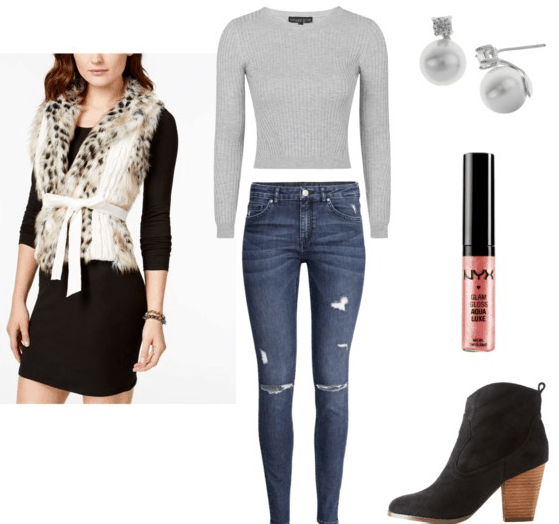 Products: Vest | Top | Jeans | Booties | Earrings | Lip gloss
Maybe a fur vest is something you figured you'd try just for the holidays to add a little rich-girl flair. You'd wear it to a party or two and feel fabulous, but would never wear it on a regular day.
A fur vest is definitely a statement piece, but don't shy away from it! It doesn't look overdone if you keep the rest of your outfit low-key, with light makeup and subtle jewelry. It can be your best friend on a warmer winter day when you just want to throw on your jeans and booties but don't need a full-on parka.
What do you think?
Did you buy any statement pieces just for the holidays? Are you going to try incorporating them into your everyday wardrobe? Any other questions? I'd love to hear your thoughts, let me know in the comments below!