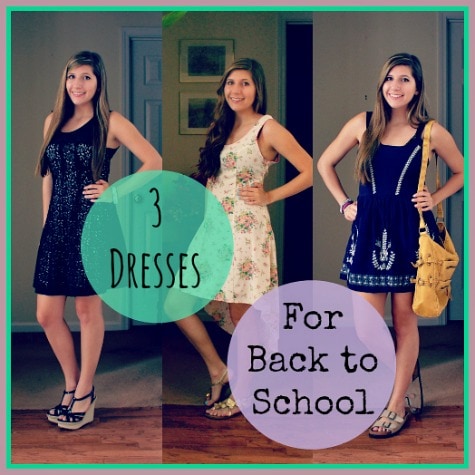 Free WiFi, hazelnut coffee, and cute dresses are three things I love.
Dresses are one of my favorites because:
You don't need to match a top and a bottom.
It looks like effort was applied.
They're perfect for days when you do not feel like wearing pants.
However, if you're moving this fall like I am, it can be hard to decide which dresses to bring to a new place, or what types of frocks to buy for the new school year.
Below are the three types of dresses that I recommend bringing with you to college. Scroll down to check out how I've styled each one:
1. The Versatile Dress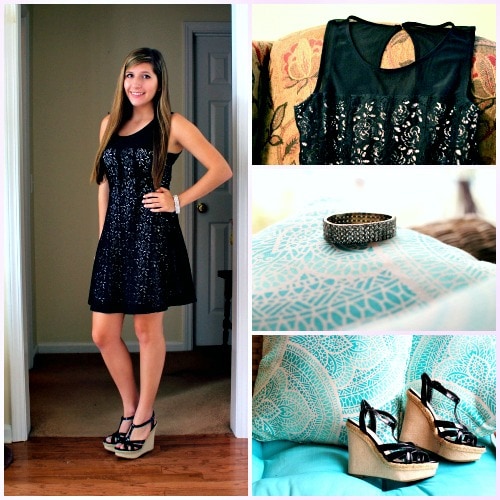 Dress from Forever 21
LBDs are popular for a reason. This dress is great for almost anything: going out, attending a sorority event, honors night, or any event where you want to dress up a bit.
What makes this neutral dress so versatile is that with tights, flats, and a cardigan or blazer, it can easily be transformed into a more modest, professional look for career fairs or a casual interview.
When it comes to tight dorms or shared closets, versatility is key. Your clothes need to multitask if they want to make the cut. Bonus points if they can cook and clean for you.
2. The Trendy Dress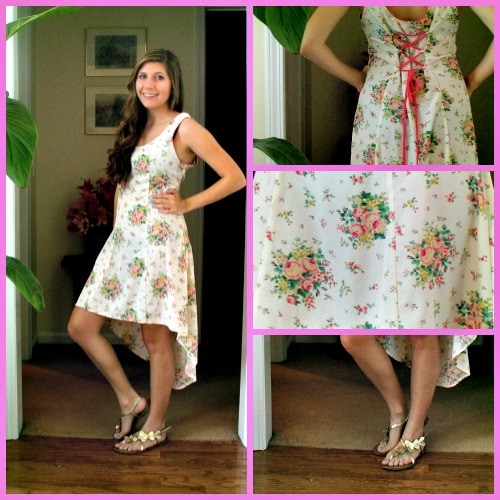 Dress from Entourage
The opposite of the first dress, I recommend bringing a trendy dress. This could be one in a pattern you love; I'll be wearing floral prints until I'm pushing up daisies. High-low dresses aren't going to be around forever, so get good use out of that one fun and trendy dress you have while you can.
In contrast to the first dress, which is all being neutral and versatile, these daring dresses show off personality. Step outside your comfort zone!
3. The Casual Dress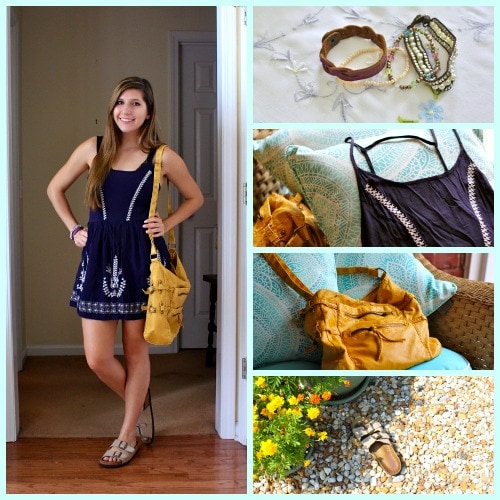 Dress from Wet Seal
I can't live without a good ol' casual sundress. These are perfect to wear to class(unless you're in high school and have a strict dress code). They walk the line between breathable and adorable.
To contrast the navy color of this one, I paired it with a slouchy mustard cross-body bag, and fake (ssh!) Birkenstocks.
A secret about these sandals: these are actually my mom's from when sporty sandals were in vogue many years ago. Now the circle has come around again, and home girl ain't about to drop a hundred for them. I think pairing sporty sandals with girly pieces, like a dress, is a foolproof combination.
Your turn!
Which dress is your favorite? What must-have dresses will you bring to college? What are looking forward to the most about back-to-school? Tell me what you think by leaving a comment below.