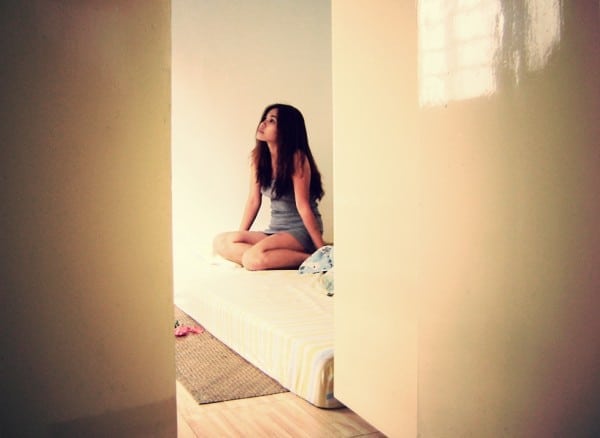 We all know what it's like to wake up early in the morning – we're often rushed, not motivated, and almost always want to crawl back into bed. However, these moments when we are getting ready are some of the most crucial, as they impact the rest of our day.
When you're getting ready fast, it's easy to forget to check the BACK of your outfit, which can often mean looking great from the front and… not so good from other angles.
In this article, I will provide some tips and tricks to ensure you look great, no matter what angle the hottie from the cafeteria is checking you out from.
Invest in a smaller mirror.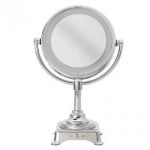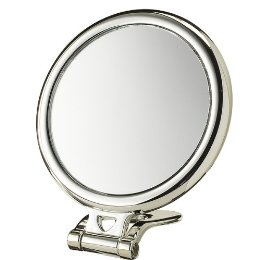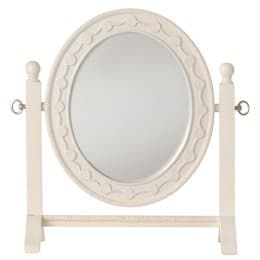 I always use a smaller mirror while getting ready in the morning. I use it to check the back of my hair to make sure my whole head matches and I didn't miss any pieces while straightening or curling. I also use this mirror to check the back of my updos to make sure they look great from behind.
To check the back of your head, hold up the smaller mirror in front of your face but at a higher angle. Turn so your back is to a larger mirror. Play with the angle of the smaller mirror until the reflection of the back of your head is visible in the smaller mirror. Then you can perfect your look to make sure your hair looks great from all angles.
Wear the appropriate undergarments.
While this might seem overstated, I really can't stress the importance of the right undergarments enough. Nothing can make or break an outfit like undergarments.
Make sure to wear the appropriate underwear type to avoid panty lines. To avoid having your panties show through your bottoms, wear a neutral colored panty with white and other sheer-colored bottoms and black panties with black bottoms. Another thing to be aware of is bra straps. You can use the smaller mirror to check the back of your tops to make sure no bra straps can be seen. To keep your bras hidden, invest in a multi-way bra that can be used as strapless, one strap, or racerback.
The Bio-Fit Multi-Way bra from Victoria's secret is my favorite: Product info: Victoria's Secret
Turn around when you try on clothes.
This applies when you're getting ready in the morning as well as when you try on clothes at the store. When trying on bottoms or dresses in a store, check the back side to make sure the garments fit how you desire. I can't tell you how many times I forgot to turn around in the dressing room and had to return items because I wasn't satisfied with the fit.
When I'm getting dressed, I not only turn around to check my back side, but also bend over. I use this technique to ensure that I don't reveal certain body parts throughout the day (if I'm wearing a skirt for example). I also use this trick to check cleavage. Bending over helps me decide if my outfit is appropriate for the activities for the day.
Add some sparkle to your back side.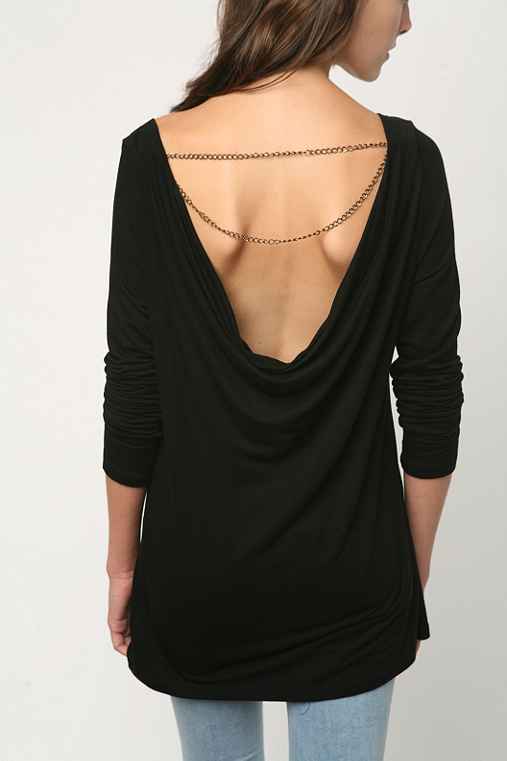 Let's be honest–guys love our backsides. Why not give them something to remember? Spice up your outfit from the back to make sure you'll be remembered. The shirts above will all be sure to keep his attention. (Note that all tops are shown from the back.)
Let me hear it!
So what do you think? Do you have any tips or tricks you'd like to share about looking good from every angle? Share them, as well ass your thoughts on this article. We all want to know!